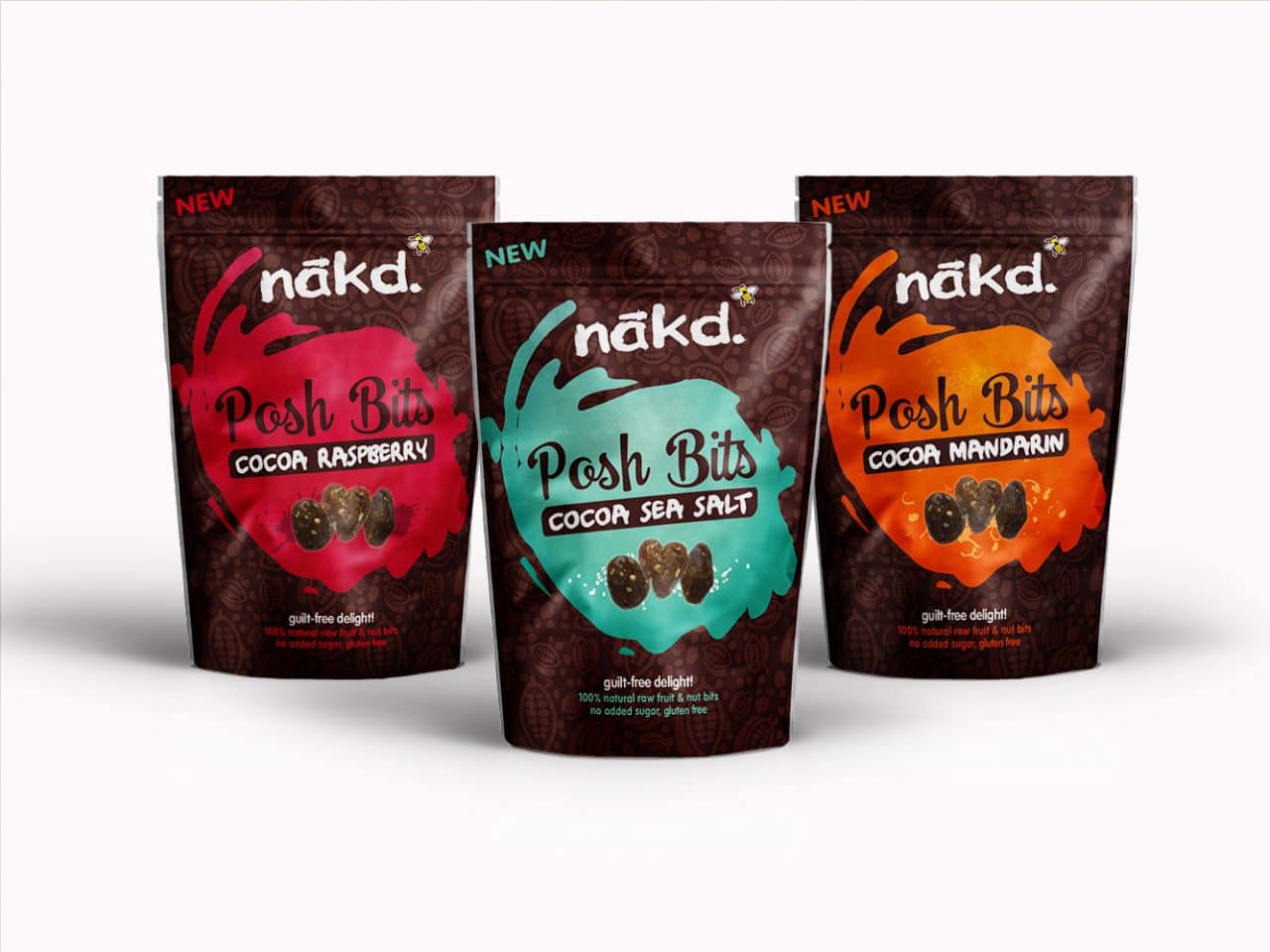 New from Natural Balance Foods comes the Nākd Posh Bits range of premium snacks aimed at consumers looking for a luxurious, guilt-free treat.
Tapping into the current trends of indulgence and sharing, the initial launch consists of three 'grown up' flavours: Cocoa Raspberry, Cocoa Sea Salt and Cocoa Mandarin.
The treats are made using a combination of raw fruit – including freeze-dried raspberry and mandarin pieces – and nuts 'smooshed' together with rich, dark cocoa.
Gluten-, wheat- and dairy-free and with no added sugar, the snacks count as one of your five a day.
"The consumer trend across many categories is for premium and indulgent products packaged in sharing, re-sealable bags," says Natural Balance Foods' marketing director Marina Love. "Nākd Posh Bits replaces and updates our current Nākd Bits range, which has seen over 78% year-on-year growth, with chocolate flavours driving that growth – Chocolate Orange is up 93% year-on-year and Cocoa Delight has grown 79%.
"New Nākd Posh Bits takes our sharing range to another level, with grown-up, indulgent and 'treaty' flavours to differentiate them from other products in our range and with new premium packaging that can be re-sealed. They will help to bring new consumers both into the brand, and into the sharing-snack sector."
The launch, this month, will be supported by a multi-channel media campaign including online, print, instore and consumer sampling.