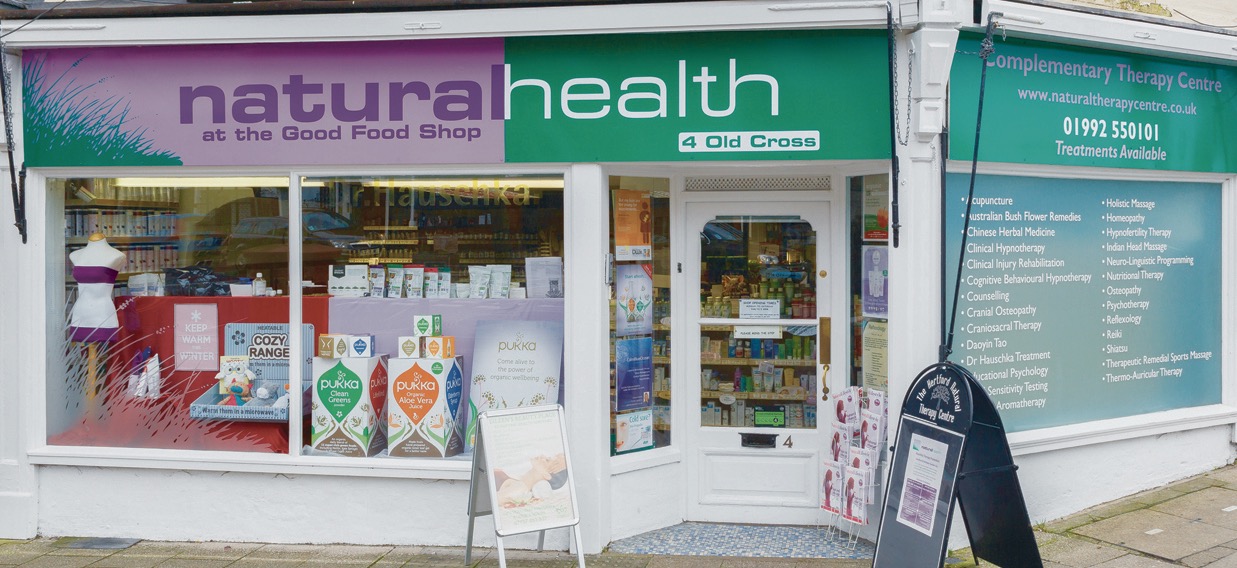 This year sees Julie Goodwin celebrate the 20th anniversary of her first Natural Health store in Hertford which opened in 1997.
Speaking to Jenny Liddle from Excellart, Goodwin, who now has another award-winning shop in Welwyn Garden City, says: "The shop is going well and we're currently celebrating our 20th year in Hertford. In fact things are going so well that we've had to take on more staff to cope with demand. All in all it's quite an exciting time to be in the health food business."
Goodwin spends a lot on extra training for her staff so they understand what they're selling and how it works.  All staff are enrolled with the Health Food Institute Training School and the A. Vogel Training Scheme, regularly attend trade shows and go on training courses with brands such as Dr Hauschka and Solgar.
"Lots of people come back to us again and again and we get people referring us to their friends and family.  We have built up a good reputation by offering our customers solid independent advice on nutrition and health," she says.
"I think our secret is that we take a more holistic approach to our customers' needs with the therapies we offer and our massive range of supplements," adds Goodwin. "We have a dedicated therapy centre and we can move quickly to order something specific for a customer. We stock literally thousands of products including a wide range of vegan protein sources, which includes fermented products such as kefir. 50% of our products are organic and we also sell Japanese and macrobiotic foods."
Goodwin is holding a series of talks and workshops throughout the year in celebration of the anniversary and there is currently a 20% off flash sale running on the Natural Health website.