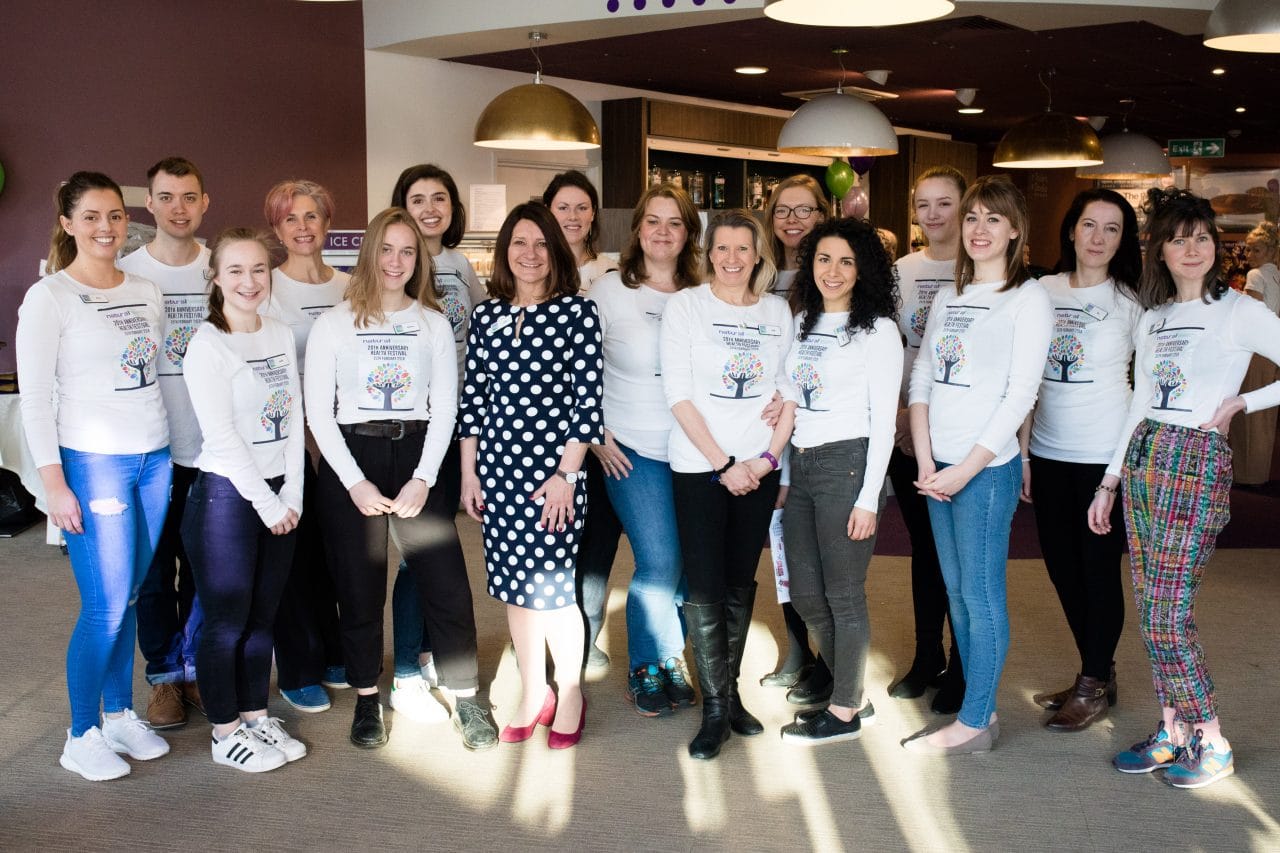 To celebrate two decades in the business, Natural Health in Hertford held a 20th Anniversary Health Festival on 25 February, an event that drew an impressive 800 visitors to the Hertford Theatre.
"It was amazing, really good," says owner Julie Goodwin, who also owns Natural Health in Welwyn Garden City. "20 years deserves a big celebration and we wanted to do something spectacular to show everybody exactly what we have available and what we are about – it's just showing off really! It was to celebrate with our customers and to thank them."
Entry to the festival was £6, which entitled visitors not only to a free goody bag and access to all the activities, but also a 20% off voucher for the store. The full-day event included 25 free talks, workshops and treatment sessions, as well as fitness and nutritional advice, meditation and yoga. There were also live cookery demonstrations, including one by Lucy Bee, and book signings. In addition to all this there were over 50 stalls from suppliers and some of the local therapists who work across both Natural Health stores.
"Off the main auditorium we had a side room where we held some of the talks, then another big room held our keynote speakers and we also had a studio which hosted more workshops and talks. In the foyer we were handing out curcumin lattes as people came in from the cold, and also had the cookery demos and a few stands there too."
The talks included: a keynote session on healthy cooking by special guest Dale Pinnock (aka the medicinal chef), who also presented a live cooking demo; Isabelle Nunn from Kinetic Enterprises speaking about the brain-gut connection; Martin Powell's journey into medicinal mushrooms; Wiley's Finest nutritionist Babi Chana's session about omega-3s; Pukka's talk on women's health; TerraNova's session on stress management; and store nutritionist Alison Sheldrick's talk about nutrition and the aging brain.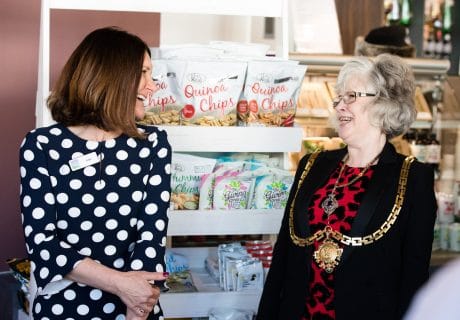 "We were a bit worried there wouldn't be enough people interested, but the talks were so popular we had to turn people away from every single one," says Goodwin. "The yoga class was completely full, and the meditation session with Chris Bowles went really well too. People loved the day. We had such good feedback and attracted quite a few new customers. We are really pleased. People were really excited about how good it was and were saying that next time we should do two days!"
The event also saw the store take over the venue's café and turn it into its own pop-up health café selling new vegan sandwiches from CLF as well as snacks, salads and other lunchtime goodies it usually offers in-store.
"Our Hertford manager Sarah was the key organizer and she did an amazing job," says Goodwin. "On the day, the staff really worked as a team. We had some people who are joining us in future as well as past employees who came and helped. The logo and the marketing materials were created by one of our Saturday girls, so it was a real team effort."
"The suppliers were fantastic too," adds Goodwin, "selling products, giving loads of samples out and giving advice. A lot of them were coming up and saying it's the best show they've ever been to! They were so supportive of us, and nearly every one of them we approached to participate in the event did so.
The Mayor of Hertford, Councillor Susan Dunkley, also attended the festival, and cut a specially baked three-tier gluten-free celebration cake made in the shape of the event logo.
Pictures courtesy of Sam Bundell from SWB Photography.