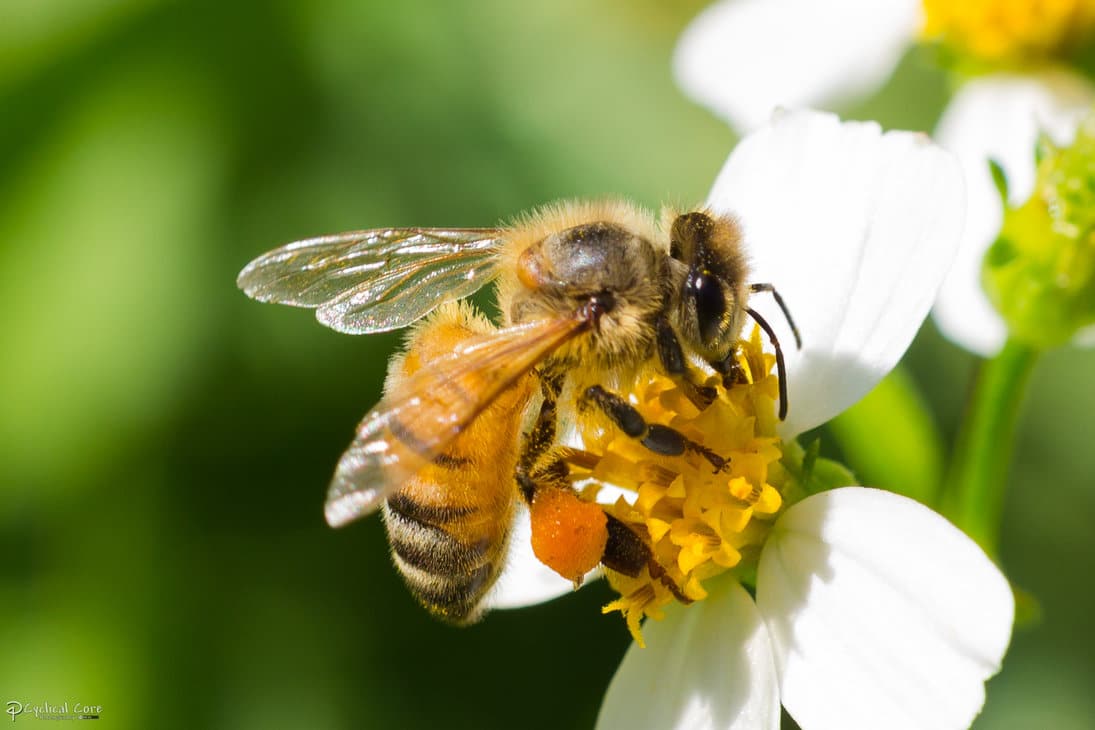 A new study from the University of Bern has found that neonicotinoid insecticides may have contraceptive effects on male honeybees.
20 bee colonies were randomly assigned to receive daily either 100g pollen paste containing thiamethoxam and clothianidin – at levels representing field-realistic concentrations found in plant pollen – or paste without the insecticides. The pollen paste was given over a period of 50 days to ensure colonies would be exposed to at least two complete brood cycles.
The researchers found that sperm viability was significantly different between the two treatment groups, with insecticide drones having lower sperm viability than controls. In addition, on average there were approximately 39% less living sperm in the bees given insecticides compared with controls.
In addition the median longevity of insecticide drones was significantly lower than controls and insecticide drone survival was significantly reduced compared with controls for up to 14 days, with mortality being 50% more with the insecticide drones.
The researchers wrote: "Our study clearly demonstrates that neonicotinoid insecticides can have significant lethal (lifespan) and sub-lethal (sperm viability and living sperm quantity) effects on honeybee drones. Using the honeybee as a model, we hereby provide the first evidence that field-relevant concentrations of these chemicals can elicit effects on male insect reproductive capacity."
Responding to the study, Dave Timms, Friends of the Earth bee campaigner, said: "This study is yet another piece of the scientific jigsaw which is increasingly revealing the deadly effect of neonicotinoids for bees – and the unacceptable threat they pose to our wider environment.
"The focus on honeybees drones is especially interesting and new. More studies are needed to fully understand the impact of neonics on all bee species and other invertebrates such as butterflies.
"But while the science must continue the politicians already have the clear evidence they need. The UK Government must make it clear that no matter how much the pesticide firms lobby for their widespread return these chemicals will be kept out of Britain's fields."