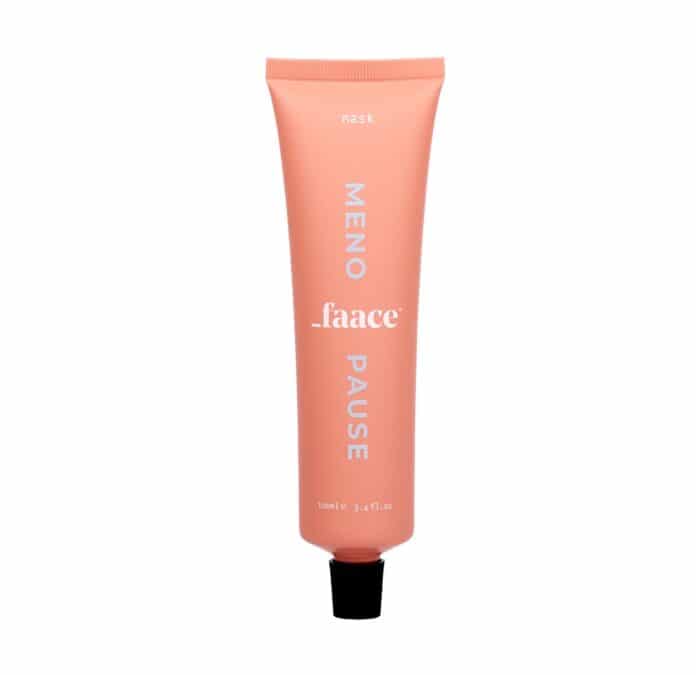 Launching this month, new Menopause Faace has been specifically formulated to help tackle the loss of skin elasticity and collagen as well as the sluggish circulation often experienced during menopause.
Designed to act 'like temporary scaffolding', the Menopause Faace moisturizing mask combats dryness and dehydration through proven hydrating ingredients and regenerative oils. With a base of rose water to soothe, refresh and hydrate, it also features pomegranate and rosehip oils to reduce the breakdown of collagen fibres to keep skin plump.
Sea buckthorn acts as a multivitamin – packed with antioxidant vitamins C and E as well as B vitamin – and immortelle flower oil is included to balance a compromised skin barrier, while antimicrobial and antibacterial zinc and geranium help fight off infection and reduce spots.
"Menopause Faace has been born from the same need as our other hero masks [Period, Sweaty, Tired]; fuss-free TLC for your skin when you need it most," explains brand founder, Jasmine Wicks-Stephens. "It's does-what-it-says-on-the-bottle beauty that's been designed to have shelf-appeal."
The mask can be used frequently and applied in multiple ways, either in a thin layer to prime or as a lightweight leave-on mask or a thick layer if a heavier coating is preferred. Designed to sink into skin fast, it can be left on for five minutes, 20 minutes or overnight.
Produced in the UK, the natural Faace masks are vegan, cruelty-free and 100% plant powered using ethically sourced ingredients.