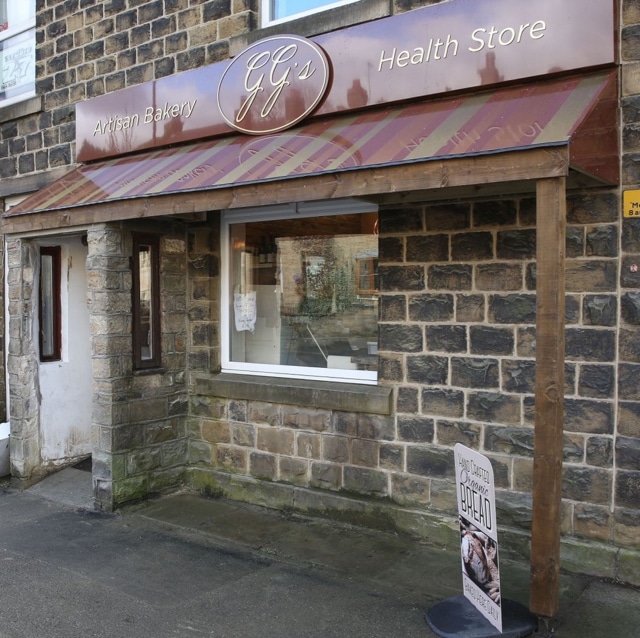 Earlier this month Gaynor Saxton opened the doors to the new GG's Artisan Bakery and Health Store in the West Yorkshire village of Denby Dale.
After starting out small seven years ago at the Springfield Mill, selling fruit and veg and home-made pastries, Saxton opened The Good Health Store on Denby Dale High Street, but business continued to boom.
"We outgrew the old shop within a matter of weeks," Saxton explains, "so I had to make a decision: either the business had to grow and I needed to take people on or I went backwards and stayed small. Basically the staff started coming and we kept getting bigger."
Along with her husband Paul, Saxton bought a 19th century house four doors down from the original shop and over the past 12 months they have transformed into a health store – retaining as many of the original features as possible – along with a purpose-built commercial bakery in the basement.
"It's been brilliant," says Saxton. "It's amazing – people have been queuing out the door. We've had all the old regulars come back as well as new people, and some who have travelled to come here. We've had a 50% increase in turnover already."
Due to customer demand, the store is already setting up an organic delivery service whereby local customers can order their shopping online. This is just an extension of the store's existing service, says Saxton. "We have always delivered to older customers in the area who can't get out. They ring us up and ask us to deliver and we've always said yes, of course. Community is everything. I've grown up here so a lot of people know me and support me, and now I can help by taking their shopping to them."
The store's ethos is all about eating well and looking after yourself, according to Saxton, and the product range is a mixture of local and organic. The bakery offers a wide range of organic artisan breads, including a 100% organic spelt bread using spelt grown on a local farm in Driffield. The store also has bodycare, supplements and other groceries as well as a salad bar, deli counter and patisserie counter. "We're just like an old-fashioned store really where one shop has got the lot. But always with health in mind."
Having only been open for a few weeks, Saxton already has plans for the future of the shop. In the summer the courtyard will be opened for customers to enjoy, and there are also plans for bread-making lessons as well as courses to teach children and young adults the basics of cooking.