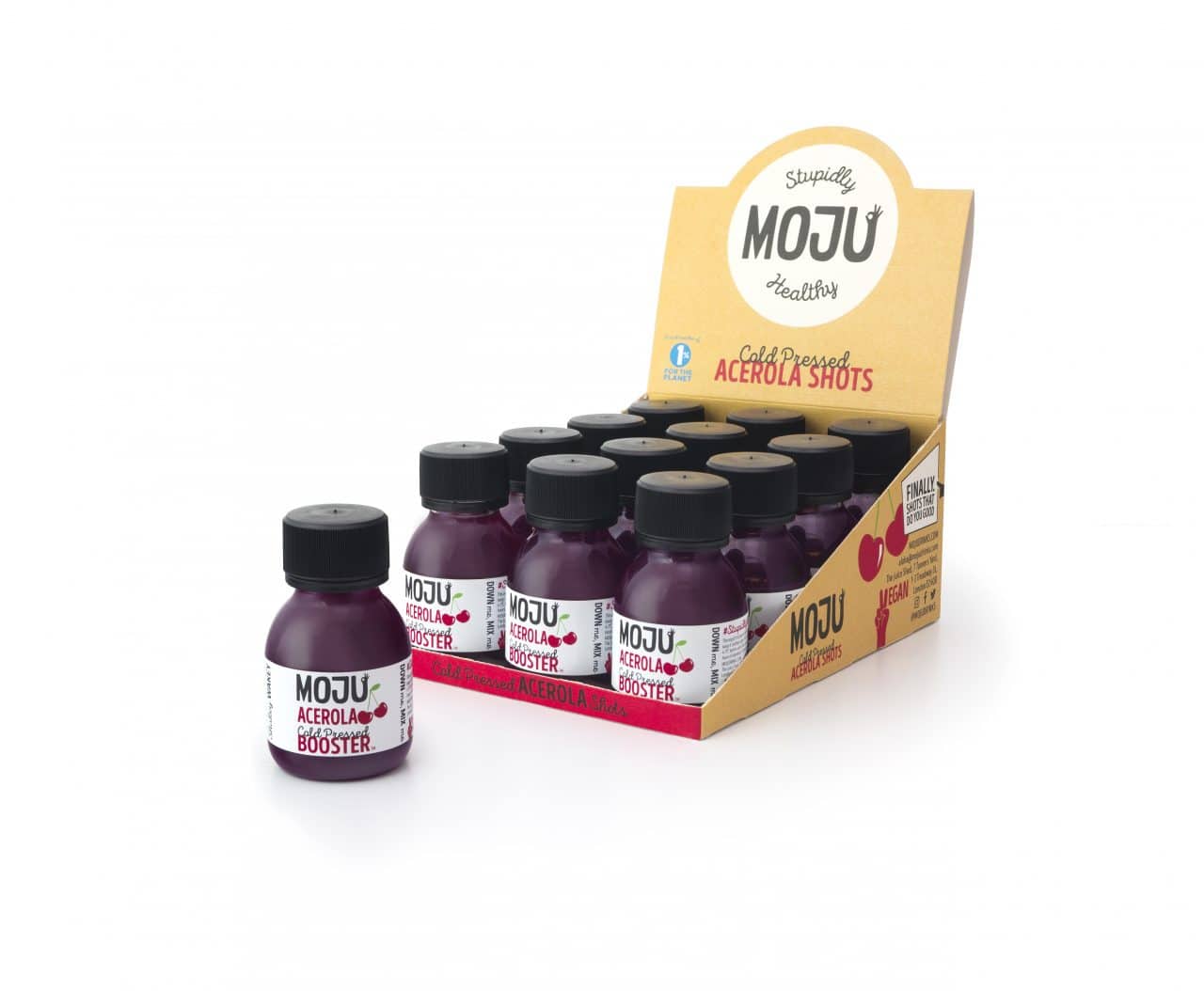 Cold-pressed drinks company MOJU has introduced a new Acerola Cherry Booster Shot to its range.
Truede has introduced all-natural vegan Turkish Delight in a grab-and-go box in two flavours: Rose and Mixed, which includes apple, pomegranate, lemon and orange.
Sugar Free Karma Cola has launched within a selection of Jamie's Italian and Barbecoa and the brand has also confirmed that it will be available in Whole Foods stores nationwide.
After revealing its fresh new packaging and a new Salt & Vinegar Vibes variety, Hippeas has now confirmed new listings with Tesco and Asda.
As a result of winning The Seed Fund's annual prize last September, Bristol-based raw chocolate brand Adam's Chocolate has unveiled new-look resealable 85g pouches.
Proto-col's Green Magic fusion of 16 naturally grown superfoods is now available in handy capsules.
The National Childbirth Trust is now offering free Pukka herbal teas – Motherkind Baby, Motherkind Pregnancy, Love, Three Mint and Three Ginger – at all its antenatal classes.
From September, BetterYou is putting the spotlight on its Magnesium, Turmeric and Vitamin D, with two months of advertising in The Daily Express, Mail on Sunday and OK Magazine.
Divine Chocolate has been recognized for being one of the B Corps creating the most positive community impact.
After a successful crowdfunding campaign, Snact has launched a trio of banana-based snack bars: Apple & Cinnamon, Carrot & Spice and Beetroot & Cacao.
Clearspring's Japanese Organic Matcha Shots are now available to purchase in individual single-serve 1g sachets.