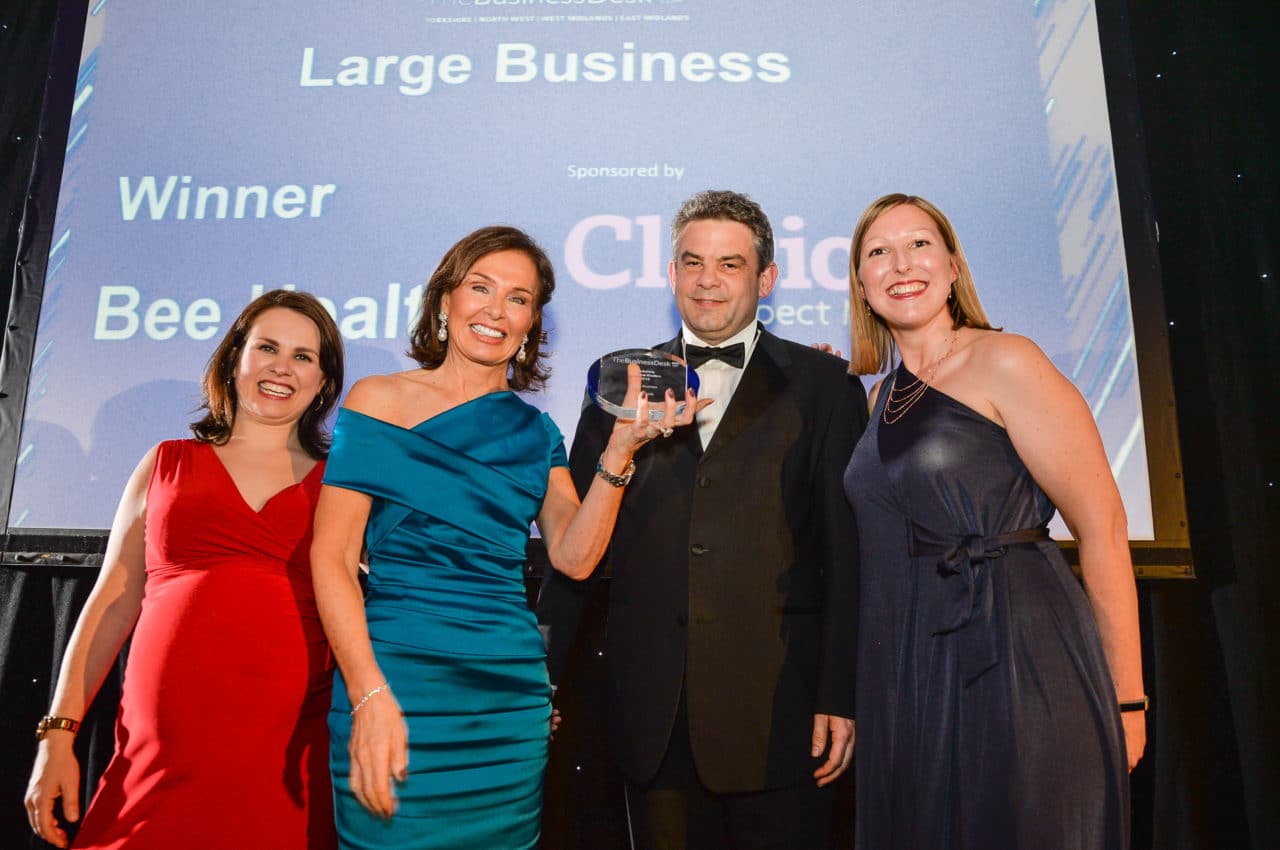 Bee Health (pictured) has been named Yorkshire Business Master (Large Business), which is given to one of the region's strong success stories that is really setting the pace.
Divine Chocolate has been chosen to receive the prestigious Queens Award for Enterprise in Sustainable Development.
Piccolo has launched a new range of snacks, Piccolo Squares, in Mango and Coconut, three Pouch recipes exclusive to Sainsbury's (Kale, Kiwi, Peas & Pear and Pear, Fig & Butternut Squash).
Inspired by warmer days and longer, lighter evenings, plant-powered meal delivery service allplants has launched its new summer inspired dished, the BBQ Burrito Bowl.
HTC Health has appointed Cressida Cable as head of sales to develop the company's sales team and capabilities to meet the challenges and opportunities of the company's continued growth.
SugaVida Turmeric Latte range is now available online through Ocado as well as in a number of cafes and retailers in the US and Canada.
Creative Nature superfood brand has been named the FSB UK Small Business of the Year 2018.
English Tea Shop has announced that it saw brand revenue growth of 22% in the UK and 14% globally for FY17, reaching nearly £30 million. Profitability also increased by 36% during the same period.
Organic beer producer, Stroud Brewery is set to move into its purpose built brewery by autumn this year. The building will cost £1.2 million and provide additional brewing capacity, storage facilities, larger offices, a new taproom and social/event spaces.
Clive's pies now has a listing in Waitrose which will be stocking its Creamy Mushroom Pie and three gluten-free products; Clive's Nut Roast, Tomato & Olive Provençale Tart and Lentil and Kale Ragout with Cranberry Tart.