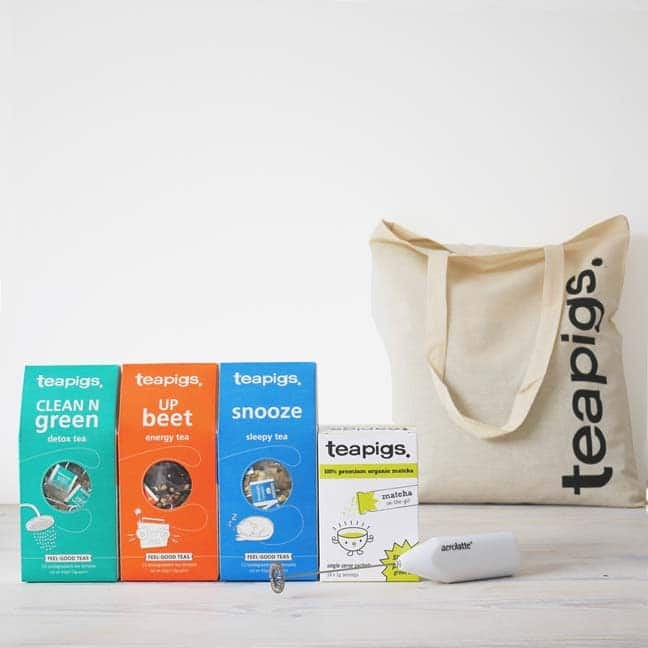 To celebrate its 12th birthday on 1 November, teapigs is holding its sixth free tea day, when over 400 teapigs stockists will be giving away tea at their cafes and delis and the brand will pop up at various city locations handing out refreshments.
New Chinese Miracle Ointment E is formulated with extracts of moringa oil, vitamin E, wheatgerm oil, aloe, clove and olive fruit oil and is available exclusively from Tesco.
BetterYou has received two awards at the annual Janey Loves Platinum Awards 2018, with its Turmeric Oral Spray winning the Vitamins & Supplements category and its MagnesiumSkin Body Butter highly commended in the Body Care category.
Captain Kombucha has launched a new Ginger & Lemon flavour. The drink is organic, vegan and gluten free, with no preservatives, artificial colours, flavours or sweeteners.
Rhythm 108 has unveiled a new design for its Oh-La-La Tea Biscuit share bag range.
Heavenly Tasty Organics has announced a new agreement with Nisa Retail Limited, which has secured the presence of 14 of the brand's natural snacks with the specialist distributor.
Swedish company Vitamin Well has made its grocery debut in the UK with the launch of its Barebells protein bars and NOCCO functional drinks at Ocado.
As well as newly launching its snack brand into Sainsbury's stores, BRAVE has also introduced a new variant: Sea Salt & Vinegar Roasted Peas.
Yes to is launching a range of its products into Sainsbury's, including its Tomatoes Blemish Fighting Paper Mask and Blemish Fighting Cleansing (0% plastic) Wipes.