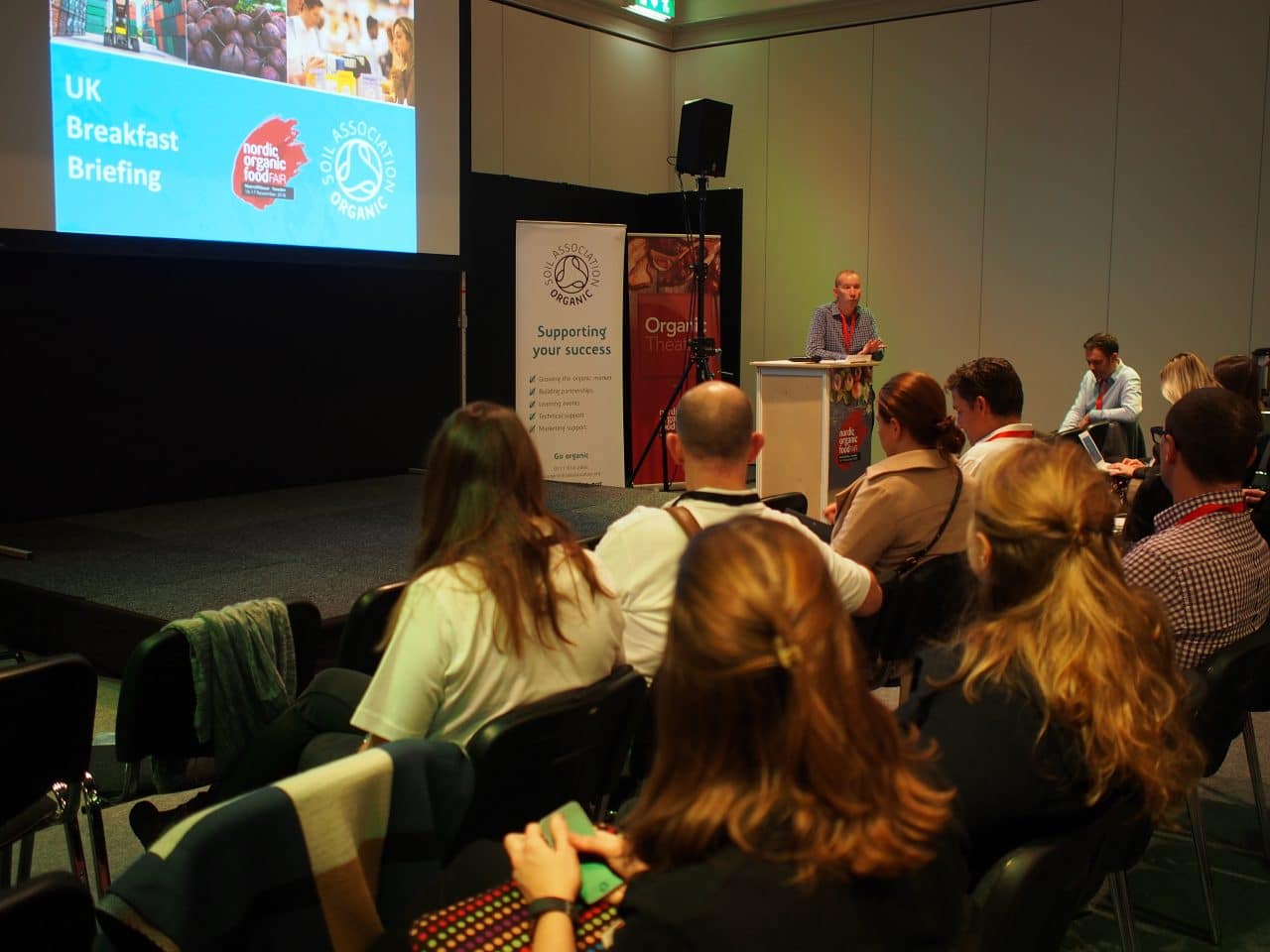 The Nordic region is considered by UK organic producers and brands as the most desirable export market, with Asia/China and the United States coming in second and third place.
This was one of the findings of recent Soil Association research presented at a special briefing hosted by the UK organic body at last month's Nordic Organic Trade Fair.
The session also identified the markets that UK exporters would like to trade with, but where barriers currently limit opportunities. Here, China (a target market for 33% of UK organic businesses), the US (21%) and Brazil top the list, followed by Canada, India, Japan and South Korea.
The Soil Association research shows that for a quarter of UK organic business, exports currently account for less than 25% of total sales, while a quarter of businesses don't export at all.
The briefing in Malmo brought together experienced Nordic retail experts and key figures from the Swedish and Danish standards bodies, who offered practical advice on how to access the Nordic market.
Swedish retail consultant, Micke Robertsson, said that the largest Swedish food retailers were especially demanding of suppliers and expected a pre-knowledge of, and compliance with, local laws and regulations. This meant that partnering with trusted and experienced local distributors was crucial for gaining market access.