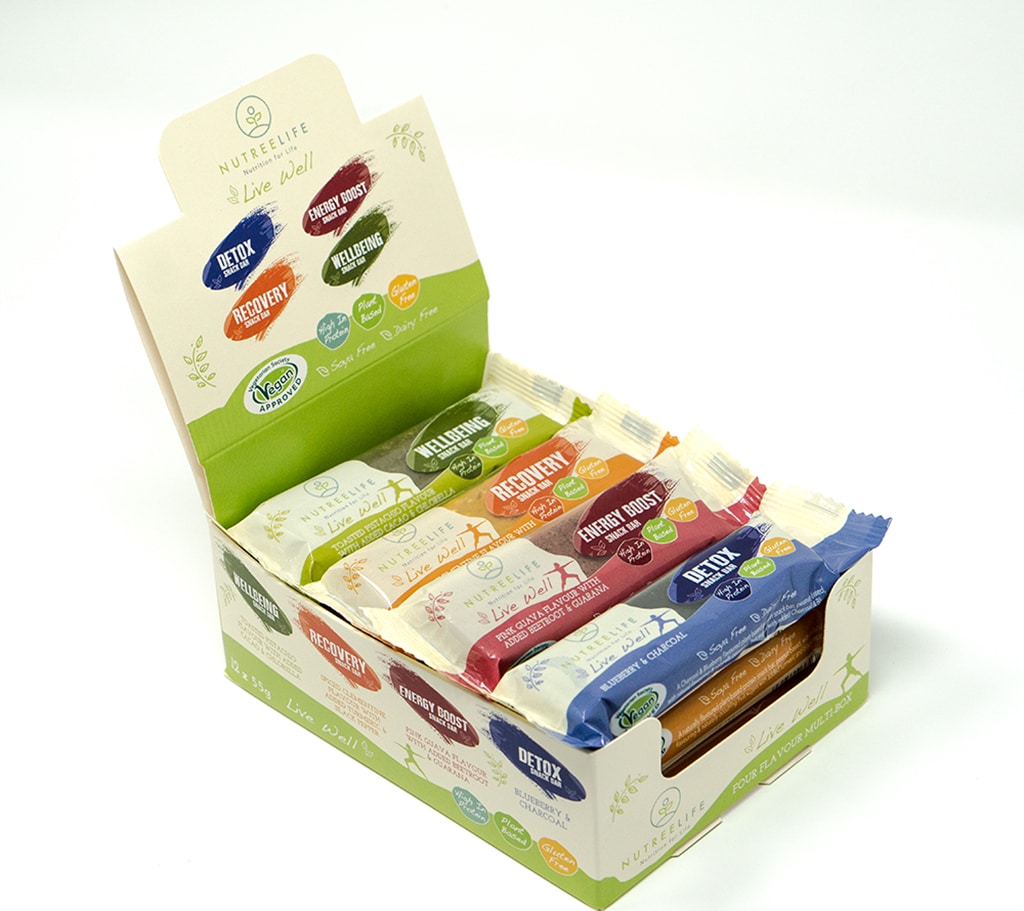 Lancashire-based snack manufacturer NutreeLife has launched a protein bar line called Live Well.
Each of the four bars in the range – Energy Boost, Detox, Wellbeing and Recovery –delivers over 12g of plant-based protein at less than 200 Kcal per serving.
Incorporating superfood ingredients such as turmeric, blueberries and activated charcoal, the bars are also said to include 'exotic' flavours such as spiced clementine, toasted pistachio and pink guava.
Commenting on the new bars, NutreeLife co-founder Adam Hodgkinson says: "The protein and health bar market has become saturated with products that provide very little benefit to consumers, so we set out to create a truly unique health bar that provided much more than just extra protein."
"Our superfood snacks bars are perfect for those consumers who are looking for a healthy treat throughout the day," adds marketing director Jade Hodgkinson. "We expect they will appeal to the health and wellness community, who we understand are underserved by the current range of protein-only foods that are targeting more towards sports enthusiasts."
The range is gluten-, soya- and dairy-free.