Natural Products News shines a spotlight on a handful of the latest launches, campaigns, award wins and more from natural and organic brands and businesses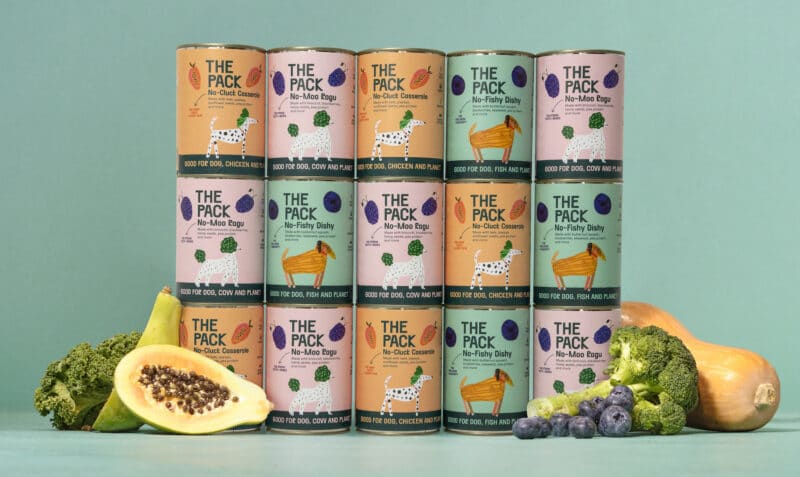 The Pack has created a new ambient range of nutritionally complete plant-based wet dog food formulated with a blend of plant-proteins and essential vitamins and minerals to support dogs' health and offer them a tasty, diverse diet. Rich in iron and fibre, the meals – No-Fishy Dishy, No-Cluck Casserole and No-Moo Ragu – are crafted from 'gourmet' ingredients, including vegetables, pulses, proteins, seeds and superfoods. "We've focused on dog food specifically because domestic dogs are natural omnivores, just like their pet parents, and we think they deserve a better diet," explain founders Damien Clarkson and Judy Nadel. "They've evolved over thousands of years to digest plant-based foods and receive all the nutrients they need without meat. We've spent years carefully developing THE PACK's dog food recipes … so that our meals are not just plant-sourced, but nutritionally-complete."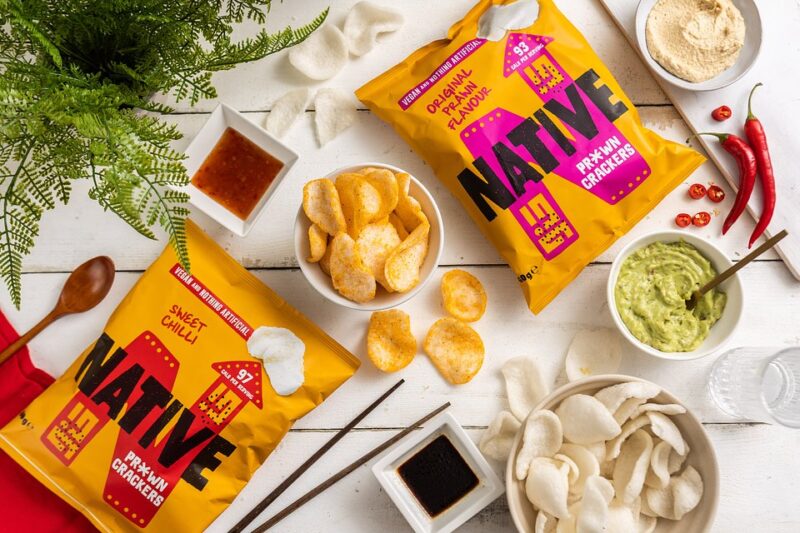 UK brand Native Snacks has created what it says is the world's first retail Vegan Prawn Crackers in Prawn and Sweet Chilli Flavours. The crackers come in at under 99 calories per serving and are flavoured with all-natural, plant-based ingredients, 'with absolutely zero prawn involved'. Tasting the same as 'normal' prawn crackers, the brand says it created the gluten-free snack for vegans, vegetarians and the environmentally conscious consumers wanting to cut down on their prawn and fish intake and their carbon footprint. "We were shocked to hear that the farming of prawns produces more CO2 than beef per kg," says brand founders Charlie Bowker and Darcy Ogston. "We wanted to create an easy like-for-like swap for such an iconic snack for vegans and non-vegans alike to enjoy." Asda and Planet Organic will be the first to stock the snack.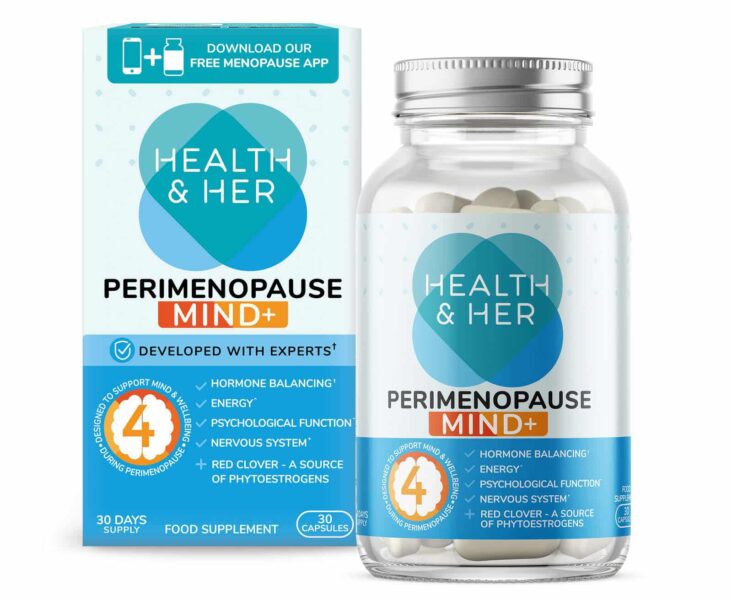 Developed by female health pioneers Health & Her, Perimenopause Mind+ has been created for natural mood and mind support during the early stages of perimenopause. The supplement has been formulated  with a blend of vitamins, minerals and active botanicals to provide targeted support for mind and wellbeing by helping with hormone balancing, energy, psychological function and the nervous system through a combination of the natural phytoestrogen red clover, ginkgo biloba and ginseng panax to help preserve cognitive function and concentration. Vegan, gluten-free, non-GMO and with no added preservatives or artificial colours, the one-a-day supplement has launched in conjunction with a free perimenopause symptom tool and tracker, offering practical, expert advice to help women understand and improve their own perimenopause experience. The launch comes ahead of Menopause Month and World Perimenopause Day in October.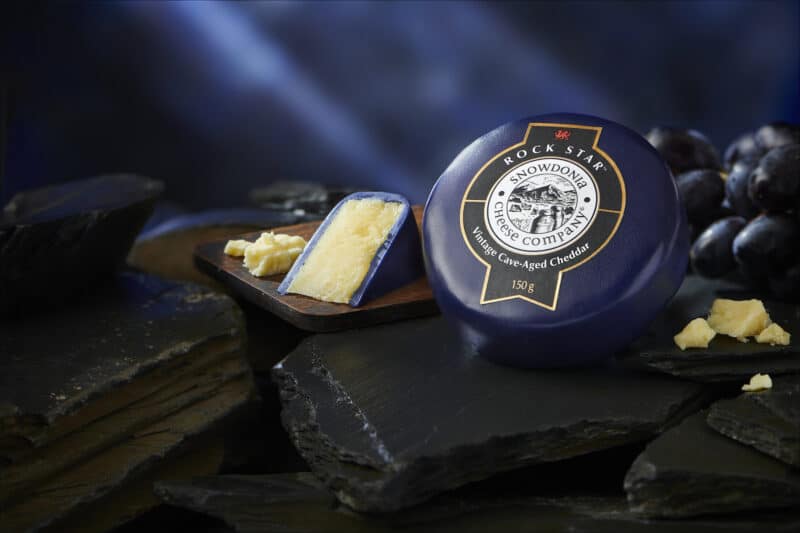 Snowdonia Cheese Company's Rock Star is the brand's first vintage cave-aged Cheddar and is encased in bespoke cobalt-coloured wax to celebrate the rocks of the historical Welsh slate mines its aged in. Smooth and creamy, with the occasional crunchy crystal, it has a deeper flavour and denser texture thanks to its time spent underground, and a rich, savoury aroma. Rock Star is described as having umami flavours and sweet caramel notes leading to a long finish with a savoury tang. "It's a real labour of love to mature a cheese deep underground in such a remote setting and for us, it's absolutely worth it," says commercial director Richard Newton-Jones. "The flavour is stunning, and the setting is incredible – it's a real honour to work with the natural landscape in this way, surrounded by the majestic beauty of Snowdonia.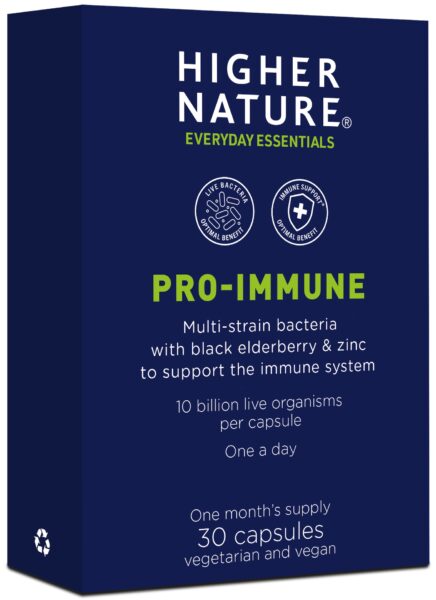 Health and wellbeing brand Higher Nature has expanded its vitamin and supplement range with the addition of its Pro-Immune supplement, a high strength triple action one-a-day immune support capsule. Each supplement contains ten billion live bacteria – seven Lactobacillus and Bifidobacterium strains – together with elderberry extract and zinc. Formulated for year-round immune system support, the vegan capsules are free from added sugar and sweeteners and are suitable for adults and children over 11. "As we move into the colder months of the year, there is a high demand for immune system support," says Amy Power, Higher Nature's brand manager. "With ten billion live bacteria in each capsule, our Pro-Immune supplement contains all the vital immunity support staples to help our defences when we are feeling a bit run down or for everyday use."