The inaugural British Dal Festival (BDF) launched in Bristol on Monday 19 March, comprising a week-long 'dal trail' throughout the city, a free lunch cooked by The Thali Cafe in collaboration with community organization 91 Ways, and an urban seed-growing project led by Incredible Edible. It culminated in a 'grand finale' event at Paintworks which featured demos and talks from food writers and cookery teachers such as Krishna Dutta and Jenny Chandler.
The festival was the initiative of the British Edible Pulses Association (BEPA), designed to bring people together through 'the magic of dal', with 38 outlets across the city participating in the dal trail, including The Pear Cafe whose owner, chef and author Elly Curshen, joined a robust social media campaign raising the profile of pulses.
There's a lentil shortage in Bristol because so many pulses are being eaten this week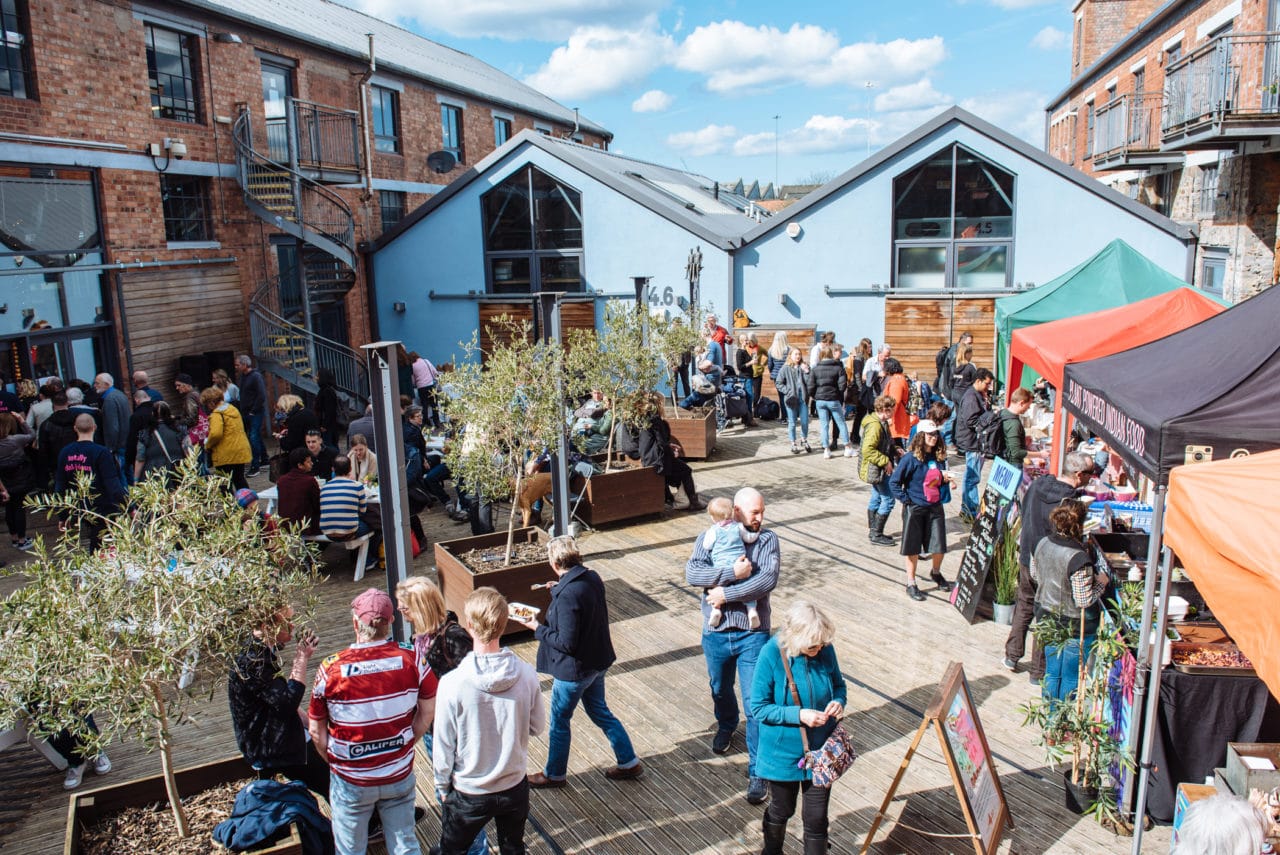 The festival saw high levels of engagement throughout the week from local residents and visitors to the city, all keen to 'celebrate the diversity of dal'. Franek Smith, BEPA president, says: "It was amazing to see such widespread passion for dal. We are delighted that so many people came together to support the festival by sharing, feasting on and learning about dal. We hope to make the BDF an annual event."
Hodmedod's Nick Saltmarsh – festival chair and BEPA member – says the aim was to 'celebrate the cultural richness, flavour, versatility and affordability' whilst highlighting its nutritional and environmental benefits and that the festival has 'far exceeded' their aims in terms of reach and impact. "Bristol's enthusiasm and support for the first ever BDF went way beyond our already high hopes. We are grateful to everyone who took part in the festival … everyone who came along to celebrate and feast on dal, our hard-working festival team and volunteers, and partner organizations 91 Ways and Incredible Edible," says Saltmarsh.
These are humble foods that feed most of the world
Speaking at the grand finale, Saltmarsh told NPN the festival had made a significant impact on Bristol's cafés and restaurants. "We've had restaurants telling us they've totally booked out on a Monday when they wouldn't normally … We've anecdotally been told that there's a lentil shortage in Bristol because so many pulses are being eaten this week."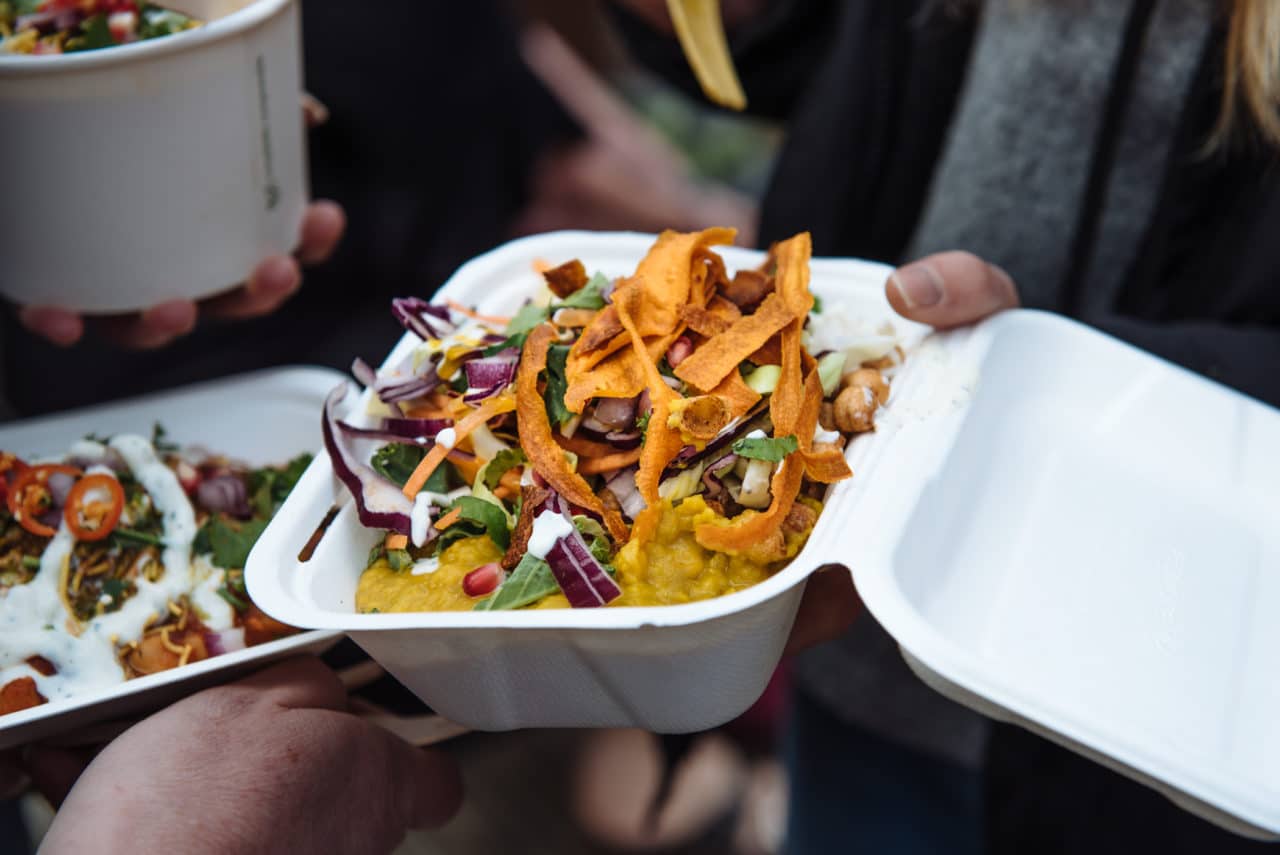 Commenting on the community lunch for refugee women facilitated by BEPA and 91 Ways, Saltmarsh called it a 'really moving and intense experience'. "These people have fled from appalling things and brought with them their food, their memories and their traditions. To be able to share that amongst themselves, I think that's really powerful."
Hodmedod co-founder Josiah Meldrum added: "These are humble foods that feed most of the world and in the UK we've rather lost touch with it. Mushy peas and peas pudding are sort of marginalized … but they once fed us. Around the world there's this rice and grains combination to give you all your amino acids – whether it's rice and peas in the Caribbean or Ful Medames in Egypt; the more you look, the more you see this is the fundamental food. I think in Britain, particularly over the last ten to 15 years, we've become even more open to food. The BDF is a celebration of that open-mindedness. The people for whom dal is a tradition are quite happy to take on the idea that mushy peas could be considered a dal. Let's just celebrate the mix and the variety."
Bristol's enthusiasm  went way beyond our already high hopes
Whether it's down to changing attitudes or the rise in popularity of plant-based diets, Hodmedod sees the lentil landscape changing – "Since we started five and half years ago, pulses have gone from being 'worthy' and possibly seen as a bit dull to being a really exciting ingredient," said Saltmarsh – and following the success of the first BDF, the brand said the event is likely to return. "The plan is to continue it as a yearly thing and take it to different cities around Britain. We might have to have a bidding war!" he finished.
[fve]https://vimeo.com/261857353/9019859f9a[/fve]
Video credit: The Source