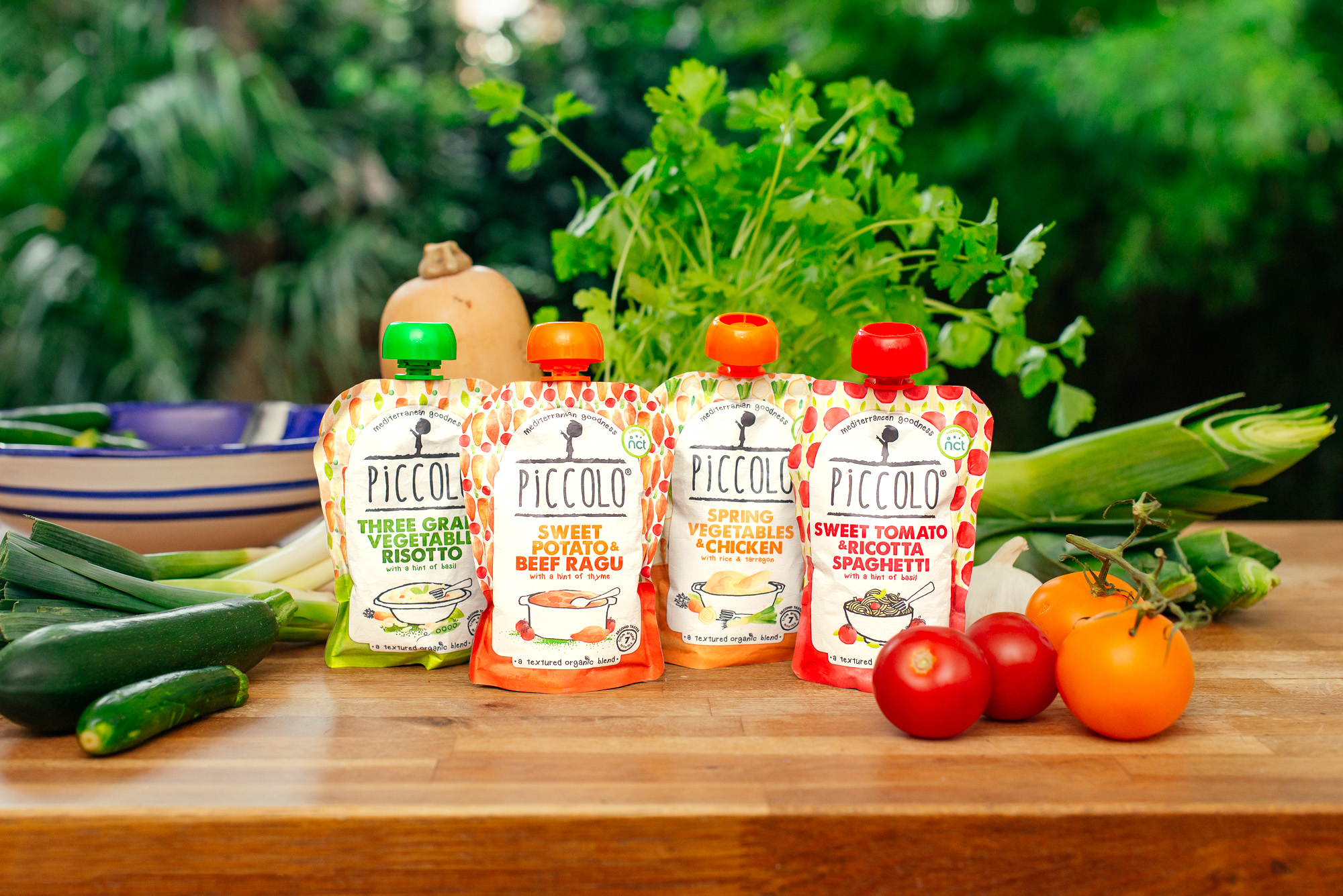 Natural and organic baby food brand Piccolo has introduced two multipacks as well as a raft of fresh recipes.
Each Fruit Basket and Fruit & Veg Basket contains five pouches offering three different flavours.
The Fruit Basket offers recipes made using a variety of fruits including blueberries, apples, peaches and apricots, with herbs and spices like vanilla, cinnamon and basil.
The Fruit & Veg Basket uses sweet potato, chickpeas, beetroot and spring greens along with olive oil, herbs and spices.
Piccolo has also cooked up a number of new recipes for summer, including a Lamb Ratatouille, Salmon Fish Pie, English Roast Pork, Parsnip & Apple and Squash, Mac & Cheese.