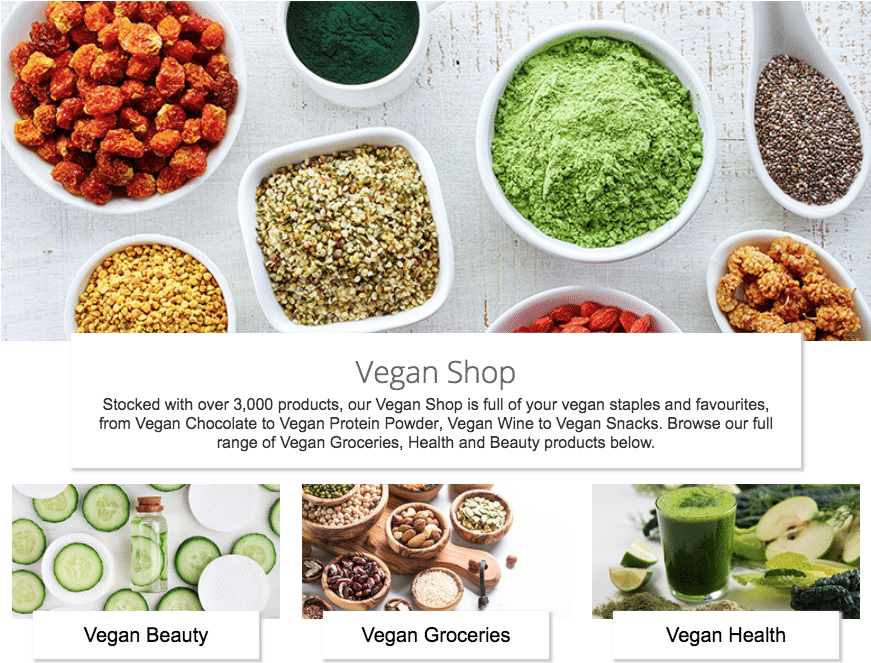 In response to the burgeoning interest in plant-based living, Planet Organic has launched Vegan Shop – a specialist area of its e-commerce site that is designed to make it easier for customers to shop its vegan ranges.
The new section sells a range of 3,700 vegan-only products encompassing everything from groceries to beauty products and supplements. Products can be browsed across over 45 sub-categories, such as snacks, chocolate, skincare and make-up
"For over 20 years Planet Organic has specialized in offering an innovative and wide range of organic and free-from products, and in doing so we have long filled a gap not served by supermarkets," says Planet Organic CEO Peter Marsh, commenting on the launch. "Over this time we have continually expanded our free-from ranges and if we haven't been able to find the perfect product or range then we've created it ourselves. We now have over 3,700 vegan products for our customers to choose from and the next logical step was to make it even easier for people to shop our entire vegan range and our new vegan shop can serve as a simple, 'one-stop shop' for vegans."
According to Planet Organic, early results from across its London stores and online at PlanetOrganic.com, show that sales of vegan food have soared this year.