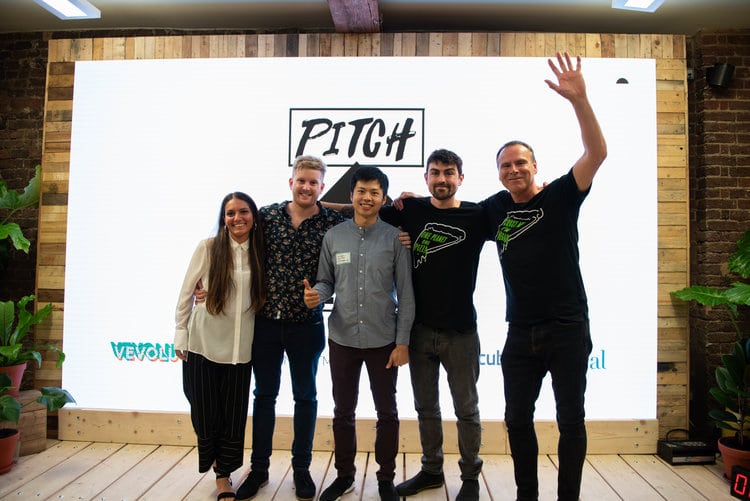 This July saw the second edition of Vevolution's Pitch + Plant event in London, in which seven plant-based start-ups competed for a total of up to £100,000 from BRAN Investments.
The seven finalists were picked from a total of 56 companies, which applied for the opportunity to pitch at the event, and these were whittled down to just three during the day.
The entrepreneurs delivered five-minute investment pitches, after which they were cross-examined by a panel of investment experts comprising Emma Sinclair MBE, co-founder of EnterpriseAlumni, Ashish Goyal, director of BRAN Investments, Tom Smith, partnerships manager at Crowdcube, and Paul Brown, founder of BOL.
FRUU was the overall winner, receiving £40,000 towards the fundraising round for its natural and fruit waste cosmetics company. In second place was Purezza, winning £35,000 towards its vision of opening a vegan cheese factory; and third came One Planet Pizza, which gained £25,000 towards its frozen pizza company.
Events and media company Vevolution was founded by Judy Nadel and Damien Clarkson in 2017. Commenting on the event, Clarkson says: "Judy and I created Pitch + Plant because we know so many inspiring plant-based entrepreneurs who have passion and vision to grow successful businesses but they did not have the contacts in the investment world. Our partnership with BRAN Investments with these first two Pitch + Plant events has enabled us to connect great start-ups with investors passionate about investing in plant-based businesses."
The winners will all be launching fundraising campaigns on equity crowdfunding platform CrowdCube.
Photo courtesy of Vevolution