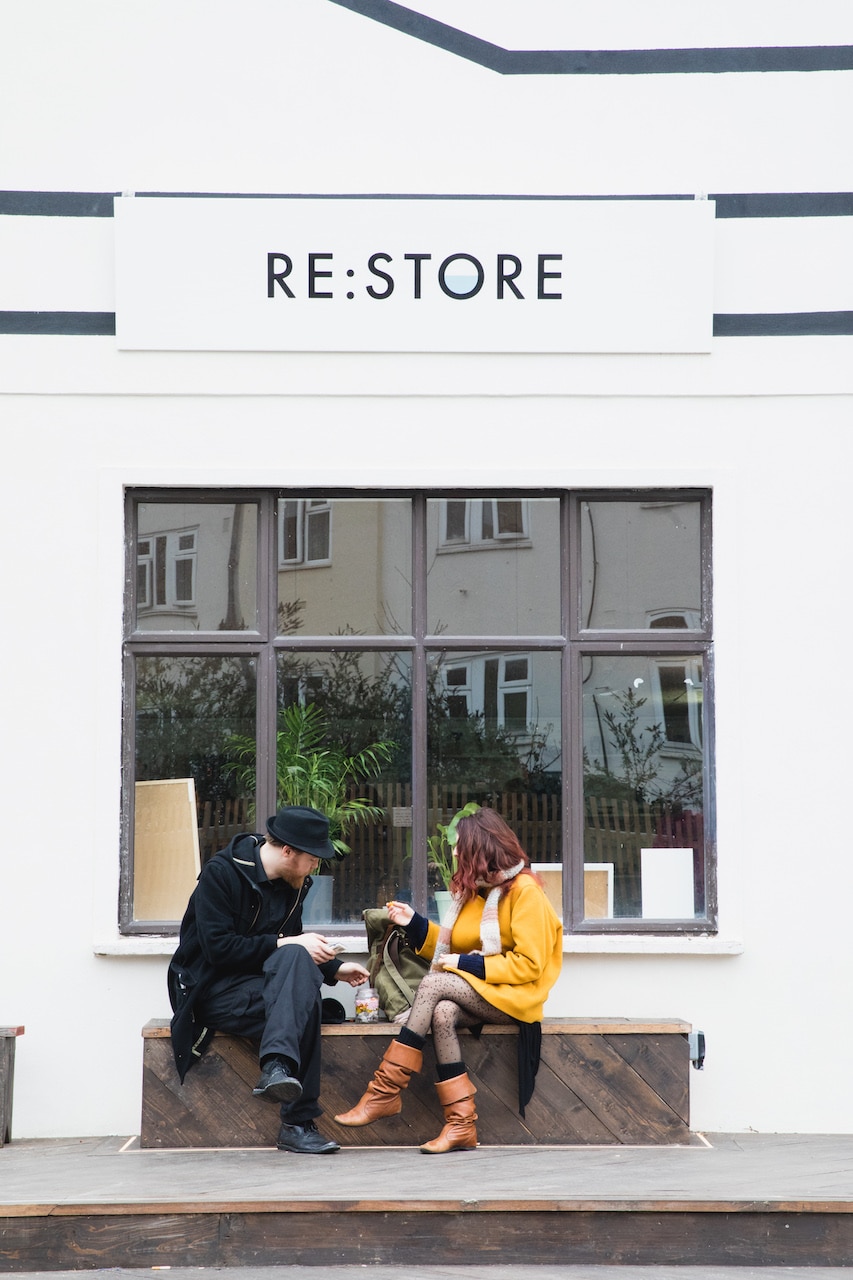 Last week, London saw the opening of Re:Store, surprisingly one of only a handful of zero waste stores in the capital.
The shop has been created by Megan Adams, who started the store after making a new year's resolution in 2018 to use less plastic and live more sustainably, then realizing how difficult that was in reality.
"At the time I think there were two zero waste stores in London, although a few bubbled up over that summer, so there are probably around eight now – not a lot considering the size of the city. So I was going to both shops, which weren't close to my house, and speaking to the owners about what it takes to open up a store. They were really encouraging when I showed signs of thinking maybe I could do it too, and gave me loads of advice."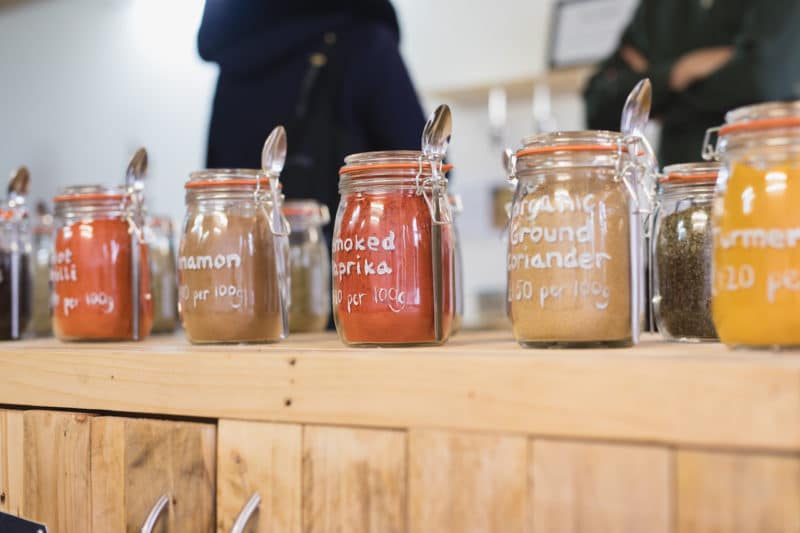 Because of 'terrifyingly high' shop rents where she currently lives in Kilburn, Adams, who has a degree in retailing and marketing, decided to 'look outside the box' for alternative spaces. After landing a space in Hackney Downs Studio in November, she left her job in management consulting. "One of the real incentives to take the jump was finding this space in Hackney Downs Studio because it's a really great vibrant, creative community to be part of. Hackney is a great place for this kind of business, there are a lot of people who are eco-conscious and willing to go the extra mile to shop sustainably."
The shop offers ambient store cupboard essentials like pasta, rice, oats, nuts and seeds, herbs and spices, oil and vinegar, a few confectionery items, including vegan candy, as well as kombucha on tap and vegan cheeses from London producer Kinda Co. Re:Store also sells cleaning products, plastic-free lifestyle products as well as personal care lines such as shampoo bars, natural deodorants and bamboo toothbrushes.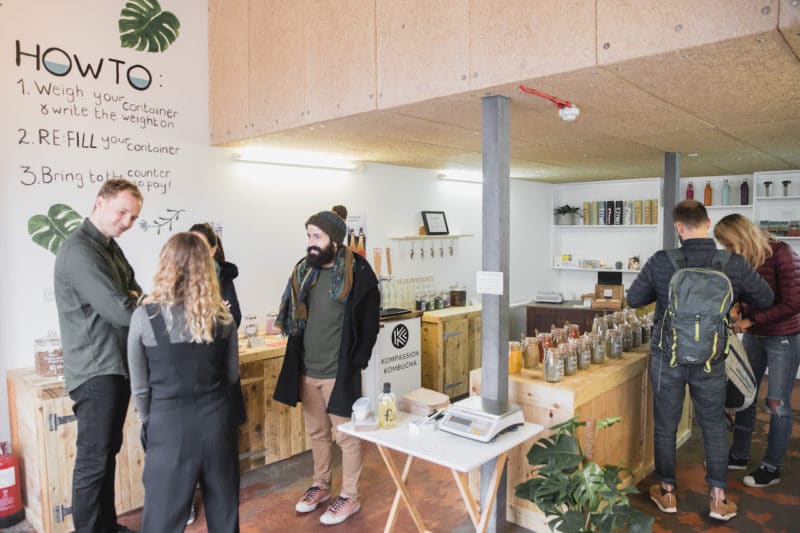 "In terms of food it's about 60% organic, so I've gone for a mixture in order to provide more of a basics range for people who might not be able to afford organic. I originally started with a wish list of products and where it's possible to get those more locally I've tried to do so. For example with quinoa,  there's the issue about getting in from Bolivia, so I'm getting it from Hodmedod's which grows it in Essex and Suffolk, the coffee roaster Mission is round the corner in Clapton, and the kombucha is brewed literally next door. So  I'm trying to use local suppliers and making sure it's sustainably made where possible."
Unlike many plastic-free stores, Adams is not using plastic anywhere. The store uses handmade glass gravity dispensers sourced from Germany, glass jars and metal scoop bins. It also has units made from reclaimed pallet wood.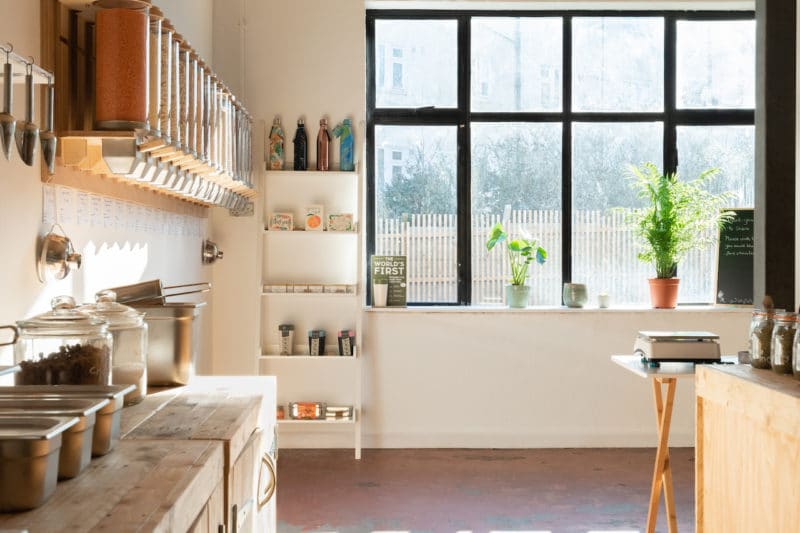 "It's a totally plastic-free store so I haven't gone down the route of plastic gravity dispensers and scoop bins," explains Adams. "It's quite a minimal stripped back look, but I've added a bit of colour and some plants so it's also warm and welcoming."
So how has it been received by Hackney locals? "The launch went really well," says Adams, "with lots of people really excited to have a shop like this close by. So it's been great!"