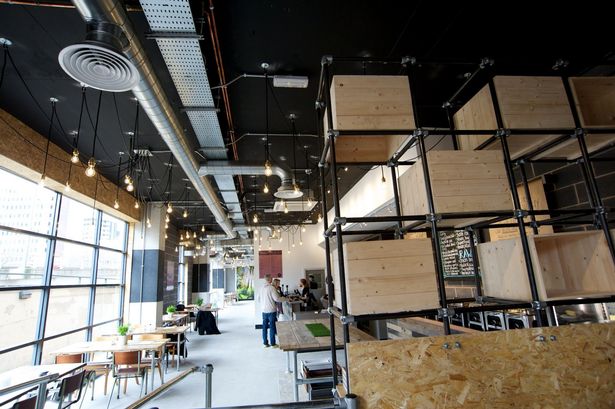 Following a £250,000 investment, a new 3,000sqft vegan-friendly, sugar-free health store and eatery has opened in central Birmingham, just a few minutes walk from Grand Central and New Street station.
With one successful store already running in Digbeth, Natural Healthy Foods' new shop incorporates an eatery which seats 54 people and offers a selection of gluten-free, hot and raw food with organic options, alongside a range of beverages, which are all available to eat in or take away.
The store will stock over 2,000 products, including fresh organic fruit and vegetables, which, says McCarroll, is hard to find in the city centre.
Commenting on the new opening – the first 100% vegan store and eatery in Birmingham – Simon McCarroll, CEO of Natural Healthy Foods, says: "Opening an all-vegan café in the heart of the city seemed like the next step for us. We've already built up a strong customer base at our Digbeth store, but we're now looking for the next challenge, stocking our regular products along with having a variety of meals available which will be served fresh from our in-store kitchen.
"The community we have built is awesome and it felt like a natural progression to have a place where people can sit and eat some amazing healthy food and shop at the same time. We have a very modern, natural feel. Our aim is for people to be comfortable and chill, to have a great comfy environment to enjoy some extremely tasty and nutritious food."
As to the decision to offer vegan-only, McCarroll, who himself eats a plant-based diet, says it was a natural choice: "Many people see the term vegan, and can often stereotype this with bland, flavourless food, but that's simply not the case. We just want to raise awareness of the health benefits that natural food gives us and also how tasty everything can be, so we hope people come along and try it out."
The new venue is receiving culinary guidance from Birmingham-based chef Nick Shrimpton.
Pictures courtesy of The Birmingham Mail