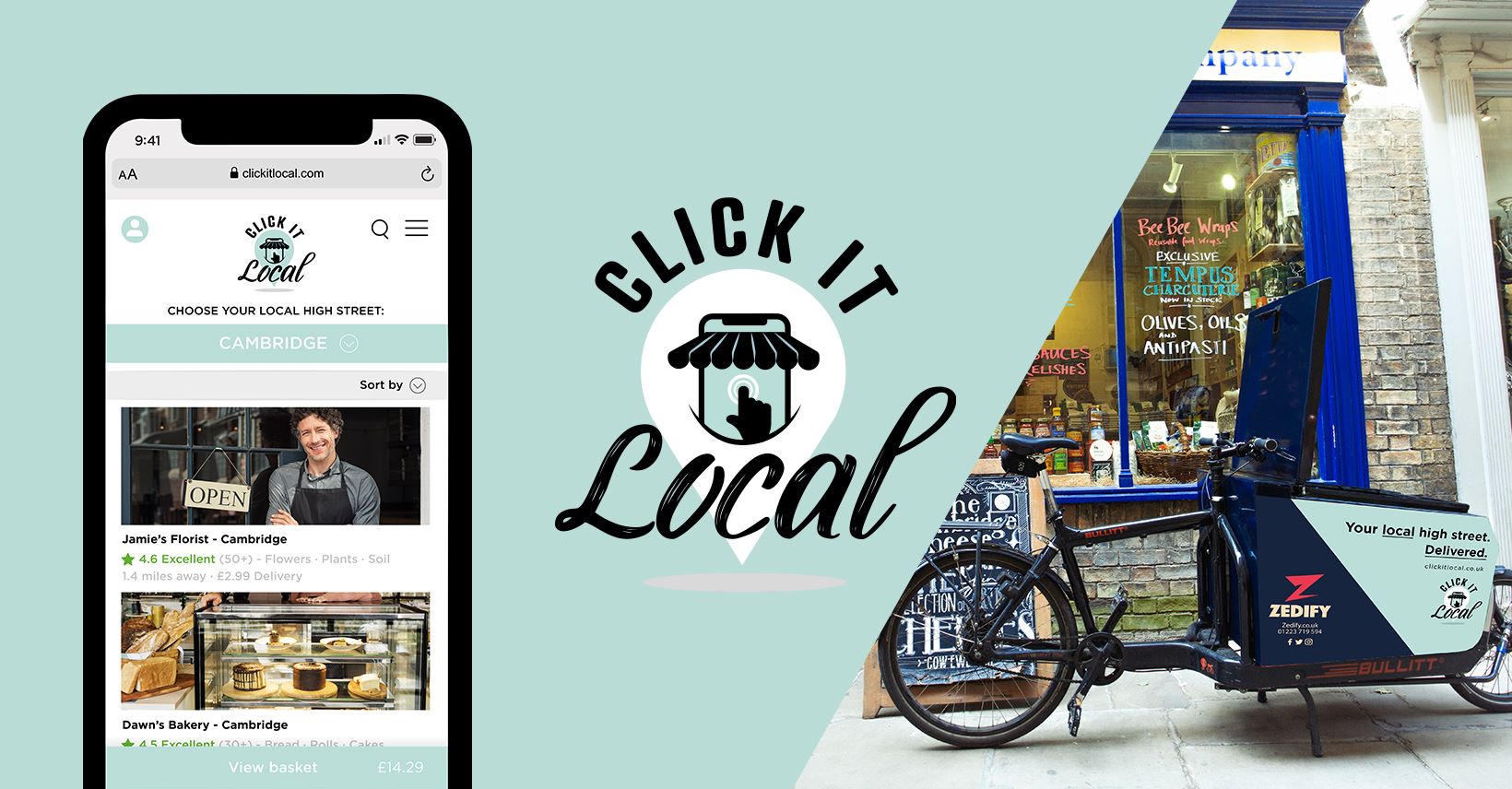 COVID-19 has brought a new audience to e-commerce, with online shopping hitting a record high of 30.7% of all retail in April 2020. But what's out there for consumers who want to support local businesses rather than Internet giants? Here, Jane Wolfe speaks to Steve Koch, founder of Click It Local which recently set up to provide a sustainable alternative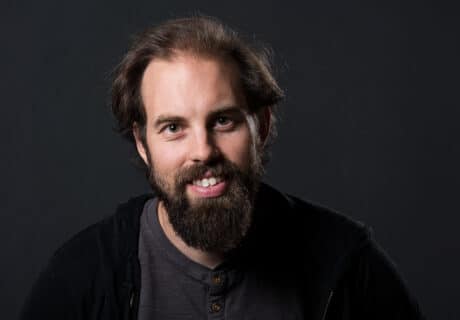 Described as 'a more ethical, eco-friendly and convenient alternative to Amazon', Click It Local launched in May as an online platform enabling consumers to buy products from multiple local independent shops on one website, with one payment and with one consolidated delivery. Steve Koch (pictured) – who also runs a digital retail agency in London – has initially rolled out the service in his home city of Cambridge as well as Brighton and East London. So what inspired Koch to create the concept?
"The idea came from a personal outlook on shopping – how we shop and how we buy. I always choose to shop locally if I can because I love to buy from independents, but it can be challenging because I've got a busy work life, four kids and a smallholding with lots of animals. So at times I end up having to shop with supermarkets or Amazon to get deliveries on things we need – I hate doing it but sometimes we don't have a choice."
Rather than attempting to completely change shopper behaviour and persuade people to buy locally and more responsibly – 'it's hard to educate everybody and create a societal change across the board' – Koch's idea is to offer a comparable service to the big players, but with a local focus, while also taking care of the ethical part. "It's about combining the best of both worlds – you're getting the same level of convenience. Easy is the key word. It's sometimes easier to use services you maybe know aren't the best, so if we can create something that is just as easy but is more local and conscious about where things come from, that's where the benefit is."
One-stop shop
Koch stresses that it's not just food and drink on offer – the 120 shops which signed up in the first eight weeks of operation sell everything from alcohol and homeware to beauty, fashion and lifestyle products. Delivery starts from £3 (with an additional £1 charge for each extra shop ordered from) and a same-day service is also available.
By visiting Click It Local and entering their postcode, users will see a list of stores in their area which have signed up to the service and they can search by product or individual shop. "It's really similar to Amazon in that you can search for what you need and add all the items from one or multiple local independent shops to your basket. You pay – one payment, again really similar to Amazon – and then we'll go and collect those items for you, consolidate them and then make one delivery."

When it comes to choosing which stores are on the site, Koch says local is the top priority. "It's a tough one, because we could go down the additional route of where these shops are buying from and what packaging they are using, etc. We've got to ensure there's enough choice for customers to be able to do an entire 'supermarket shop'. We also don't want to make it elitist. I don't want it to be something that only people who can afford to shop from artisan bakers can afford to use – it should be accessible to anyone in any area and should represent that particular place and the people who live there.
"Our ethical line at the moment is very much that we want to provide a service that, because it's local, has lower emissions. We are using cargo bikes in cities, so essentially it's
zero emissions. The other side of it is the economy in that area. Buying local benefits your economy far more because those profits and that money generally stays within that community."
Stores signed up so far include Emerald Foods, Eve and Keel and Jack's Gelato in Cambridge; Cavendish Organics, Barnes + Binns General Store, Maverick Coffee, Green Valleys, Sussex Soap House and The Pet Shed in Brighton; and Love Shack, The BRIGHT Store, Square Root Soda, The Modest Merchant and Norah's Brownies in London.
Click It Local is partnering with ethical delivery platforms to ensure that the shops and delivery riders are able to make a fair living. "When we set up we didn't have a delivery infrastructure in place so it made sense to link up with existing ones. We didn't want to create a platform like Deliveroo which charges stores really high percentages and where everyone is self-employed with no benefits, sometimes not even making minimum wage. We can't be ethical in one area and not in another. For us it was about having that style of model but making it sustainable long-term."
Retailer perks
Explaining how local retailers can benefit from the scheme, Koch says: "The aim for the shops is to increase their sales – it gives them the ability to compete with the same level of service which the Amazons of the world are offering. We talk about online destroying the high street, but if you empower the high street with the same tools those larger retailers have then suddenly you close that gap – you're buying more responsibly but still getting that service. So it's giving every single independent retailer the ability to compete at that level."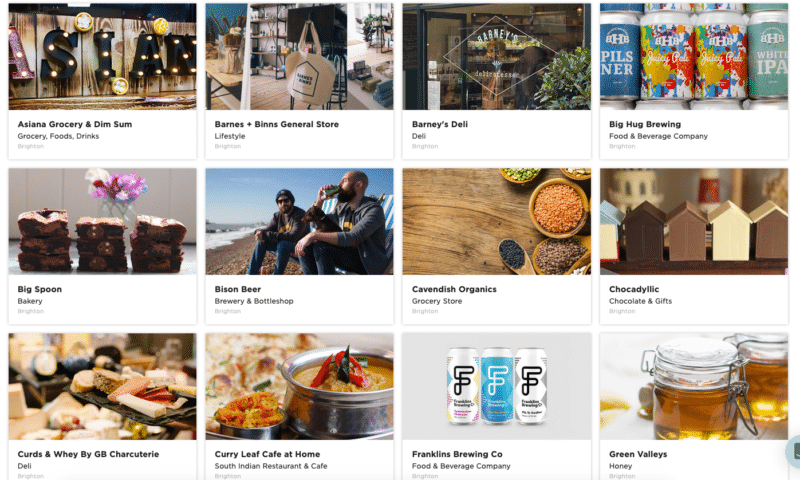 The cost of integrating technology, online services and delivery platforms can also present a barrier for smaller independent shops from entering the world of e-commerce, so by joining Click It Local, they can bypass these challenges. Each retailer sets up a profile on the platform and Click It Local manages the logistics and marketing. There is no monthly subscription or set-up fee; instead a 5% fee is charged on sales.
Although still a fledgling platform, Click It Local is going down well in the areas it serves. "A good indication is that we're getting a lot of repeat customers so that shows it's working for them. We're also getting a lot of people ordering from multiple shops at the same time. Although that was obviously our desire, we didn't know if people would stick to buying from just one shop that they're already familiar with. But it's worked really well and most orders incorporate multiple shops.
"The feedback from stores has been good too – it's working for the retailers. Some stores sell more than others, but these are generally the ones who do social media and tell their customers the platform exists – so the more the retailer is onboard, the better they do. Generally what has come across is that it's really easy for them to use and is flexible enough to suit each individual store, as every business is different."
The sweet spot
As for the future, Koch says he is aiming to increase the number of stores to expand the choice of products and reach a position where shoppers can buy almost anything they need so it becomes a real, viable option – 'where people can choose between shopping on Tesco or on Click It Local'.
"We're initially focusing on the three locations to allow them to grow, prove the model and see it working. We will also look at widening the reach across those areas and making the service accessible in smaller towns and more rural areas. We don't want to restrict it because that's a problem with some platforms – you can only use them if you live in a city.
"Then we'll gradually roll it out across other UK cities. Our target is to get to the point where it becomes something that is nationally recognized as an alternative – that's the sweet spot, when it becomes something that people know about and can choose to shop in that way, because then it becomes much more powerful."