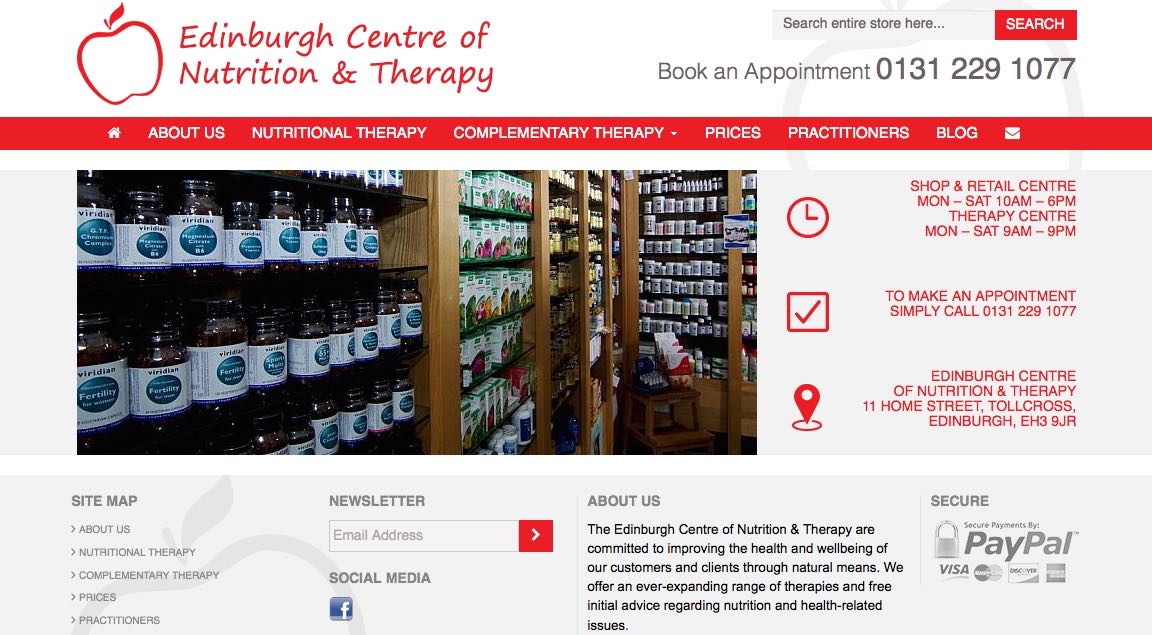 The Edinburgh Centre of Nutrition & Therapy has launched a new-look website in the run-up to launching into online retailing.
Owner Sarah Stelling, told Natural Products News that she was looking for a more modern, up-to-date website that would reach more people, improve marketing and increase the centre's online presence.
The site, which will also be accessible via mobile phones, offers advice about nutritional therapy was well as information regarding the complementary therapies it offers – including hypnotherapy, homeopathy, cognitive behavioural therapy and acupuncture – and details of available practitioners. It also has an appointment-booking service, a blog, and a link to the shop's Facebook page.
The revamped site has initially been launched without an online shopping section but this is expected to follow in the coming months. "At first we are just providing information about the centre," explains Stelling, "and then the online shop will follow – there's quite a lot of work involved in getting all the products online!"
Once the e-commerce portal is up and running, the shop will offer a range of supplements, natural beauty products, aromatherapy oils, homeopathic remedies and teas.