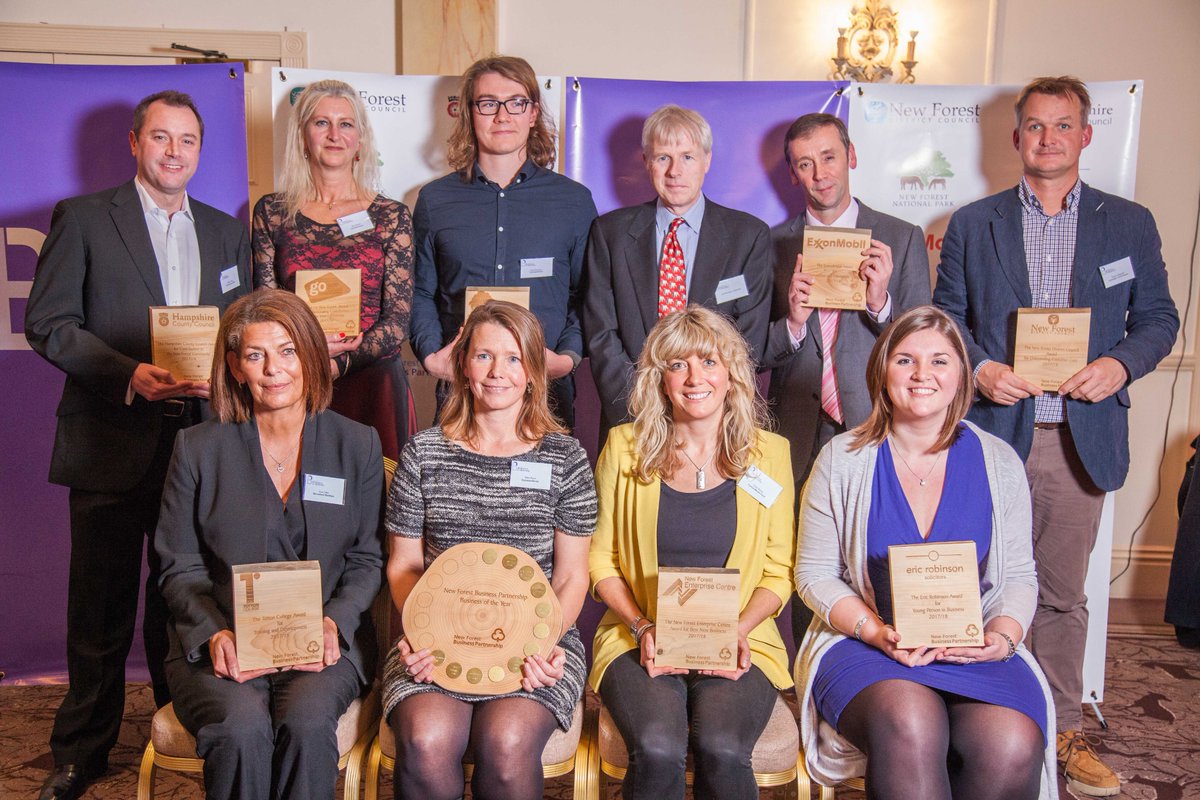 Online organic retailer Forest Whole Foods has been awarded Best New Business in the New Forest Business Partnership's Brilliance in Business Awards.
After being short-listed in the top three of the awards, what followed was 'quite a vigorous' interview, says nutritional therapist Josie Bickle, who co-founded the business with her husband Kingsley. "We had to go into all the details of our first year of trading, how we set up, our pricing structures, our marketing. It was very intense. I think what won it for us was our story, because we literally set the business up from our living room with a baby and a toddler. When we got presented with the award on the evening we were really overwhelmed because we didn't expect to win."
So we made it our mission to create an organic brand that was better for budgets by not making such a big margin."
The couple founded the business in 2016, and after starting off by trading one bag of organic hemp seeds, it now has six staff and its own premises. It predominately sells organic nuts, seeds and dried fruits, as well as superfood powders, but is growing its range all the time.
Talking about the inspiration behind the business, which delivers its own pre-packed organic wholefoods nationwide, Josie explains: "We were fanatical about health and organic food but found it very expensive to buy organic food, which was disheartening because we wanted to live that lifestyle but couldn't really afford to. So we made it our mission to create an organic brand that was better for budgets by not making such a big margin."
Forest Whole Foods is able to offer affordable prices by selling in bulk quantities, says Josie. "When we first hit the market we definitely saw a gap for that low-margin product so we've really gone in there trying to save our customers money. But we also want to be careful about our carbon footprint, so this year we're going to start bringing in the option at the checkout of paper bags because there is a big zero waste movement that we want to be part of. We want to stay as a simple shop with those core values of sustainability, eco friendly and affordable."
We want to stay as a simple shop with those core values of sustainability, eco friendly and affordable
As to the future, Josie says they want to expand to offer a much wider product range and become a one-stop shop for their customers. "At the moment we are competing against businesses who have been around for ten years who sell everything you could imagine, so we want to get to the point where people can get everything they want just with us. So as we grow we will add some more sections and new products. We definitely want to expand our range as our main goal."
Josie adds: "We offer wholesale to a range of food businesses and we also retail in a number of shops around the country via Infinity, although at the moment our main business is as an online shop. We are not contacting retailers directly at the moment, but it's definitely somewhere we will head when we can spread our wings timewise."