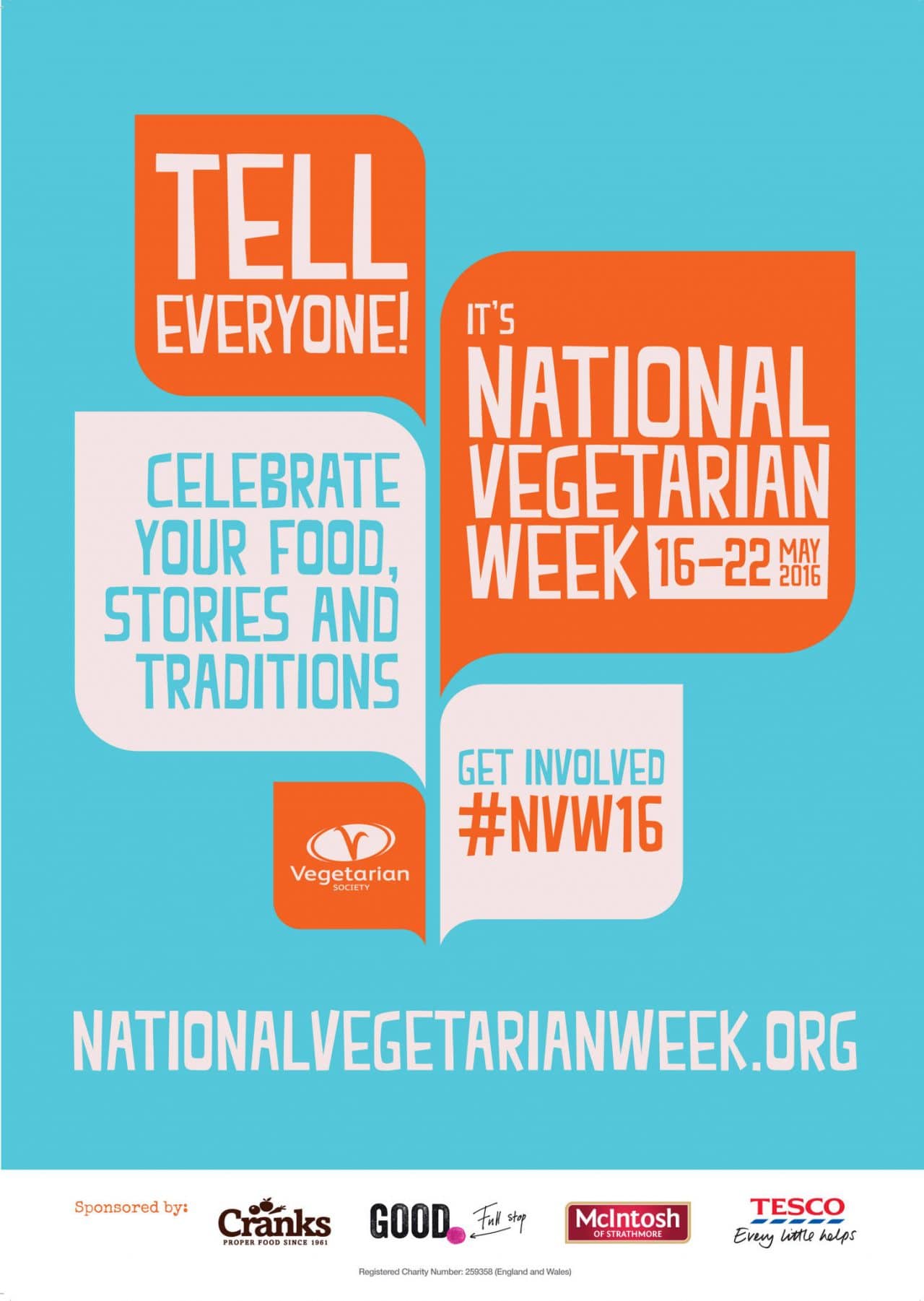 Now in its 24th year, National Vegetarian Week will take place from 16-22 May 2016, so there's still time to get organized.
Free poster and flyer packs are available to pre-order from the organization right now so that retailers can flag up the events they are running for National Vegetarian Week.
So don't miss out – take advantage of the week to big up your veggie offer. For details of what's in each pack, and to order yours, check out the NVW site *** www.nationalvegetarianweek.org ****.