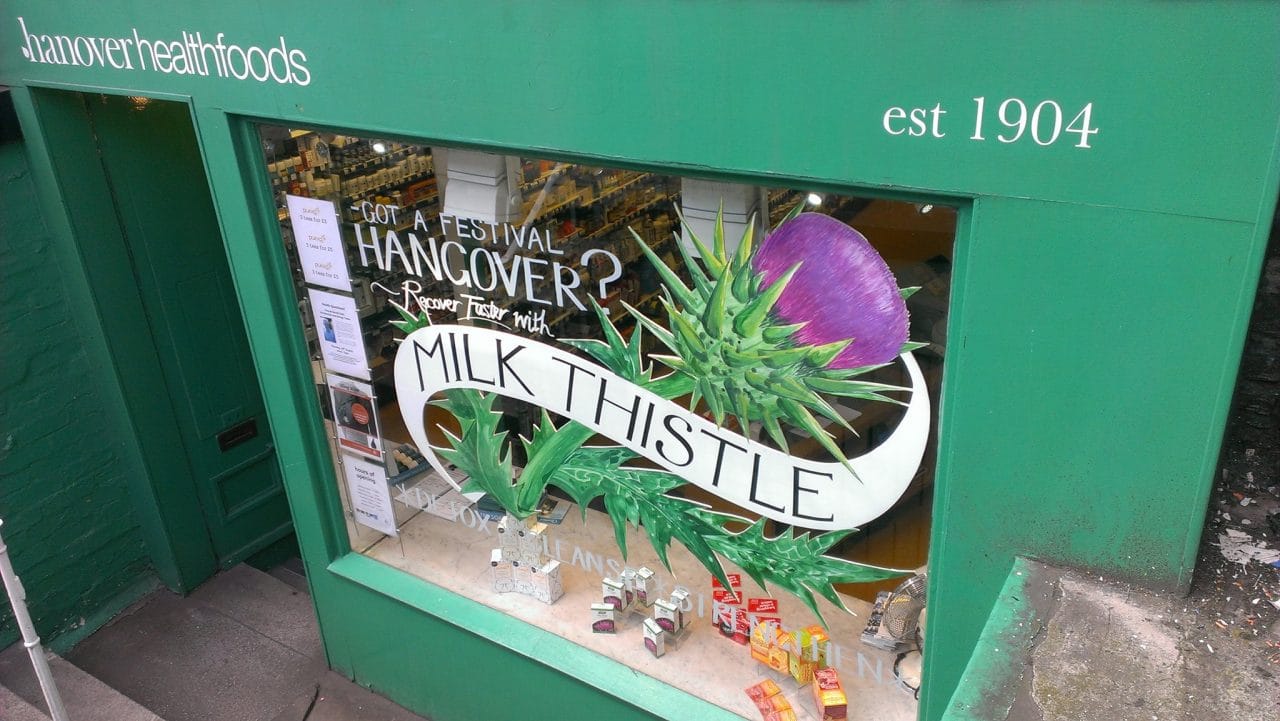 Hanover Health in Edinburgh has stepped in to rescue Edinburgh festival goers from one of the downsides of a good night out at the Fringe – the following morning's hangover.
The store has created this rather wonderful and thoroughly Scottish window display to encourage festival goers to get in some emergency milk thistle supplies.
We think for the duration of the festival the store should be renamed Hangover Health.