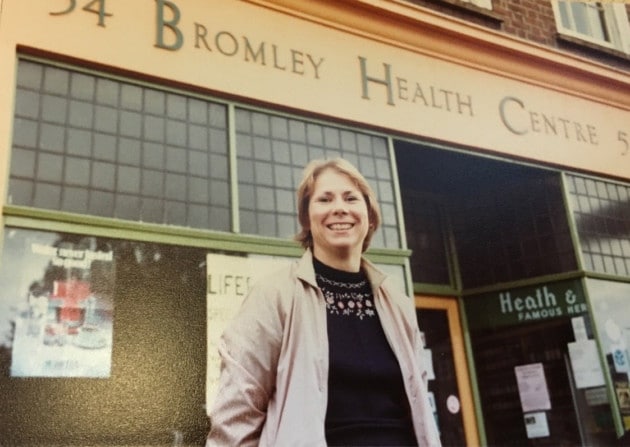 October saw Health Matters in Bromley – the only independent health store in the town – close its doors for the final time, as current owner Marion Allen, who has had the business for 35 years, retired.
After teaching for seven years, Allen decided on her 30th birthday to change direction and go into the health food business. Starting from a market stall in Bromley in 1981 selling nuts, dried fruits and cereals, she moved a year later into the premises of the old Bromley Health Centre in Widmore Road, which closed after trading since 1932.
Allen finally moved from the Widmore Road location, via the Bromley Shopping Centre, and ended up in the store's final premises at the other end of the same street, where it has remained in for 20 years. Between times, Allen also opened shops in Chislehurst, Maidstone, Ashford and Petswood – at one time having four stores simultaneously.
"I started from a food background," says Allen. "In those days the only place you could buy a muesli that didn't have added sugar was in a health food store, the only place you could buy dried fruit not covered in mineral oil was in a health food store, and it was the only place you could buy soya milk or tinned vegetarian foods. So that's how it started."
So how have things changed in the 35 years since Allen began in the industry? "There were very few supplements when I started; there were only a few companies producing vitamins, most of whom aren't with us any more. Take evening primrose oil – that was still called polyunsaturated fatty acids. So there are a lot more supplements now, whether they be vitamins and minerals or herbal remedies from all parts of the world."
And with the supermarkets now offering some of the health stores' original lines, Allen has seen customers' needs change too. "We have moved with customer demand and supplier availability. People are coming into health food stores for more specialist things, for example the rise of superfoods has brought more business into the more modern health food store, and of course cosmetics and toiletries. I still think that this is an area where people need to be educated about what they are putting onto their skin."
The store's customer base has also changed over the years. "There are more young families coming in who are more informed and want to bring up their children without food additives. And of course the population of Bromley has grown and changed. It is more ethnically diverse, with people coming from different countries with their own views on natural health, so they are seeking a shop that can provide what they want."
Speaking about her time in the industry, Allen says: "I've enjoyed it – it's been a real learning process. I have been able to learn about products as I've gone along – both for my customers benefit and indeed my own. I've learned as much as I could, when I could, about the different remedies, and I've been fortunate enough to have visited various suppliers including Bioforce in Switzerland, Solgar in New York and Comvita and in New Zealand. I've made some very good friends in this industry over the years and I hope I will be able to keep in contact with some of them."
Since Allen announced that the store was closing, she says she has received a lot of nice comments from customers who have shared memories with her. "They have jogged my memory too. 'I remember when you had that market stall; I remember when you used to do a delivery service; I came to your cookery classes – I still use some of those recipes!' Those sorts of comments have made it worthwhile. Obviously in business you have your ups and downs – with local issues, the legislation in our industry, with staff – but overall over the 35 years I've had a great time and I hope I've provided a good service for my customers."