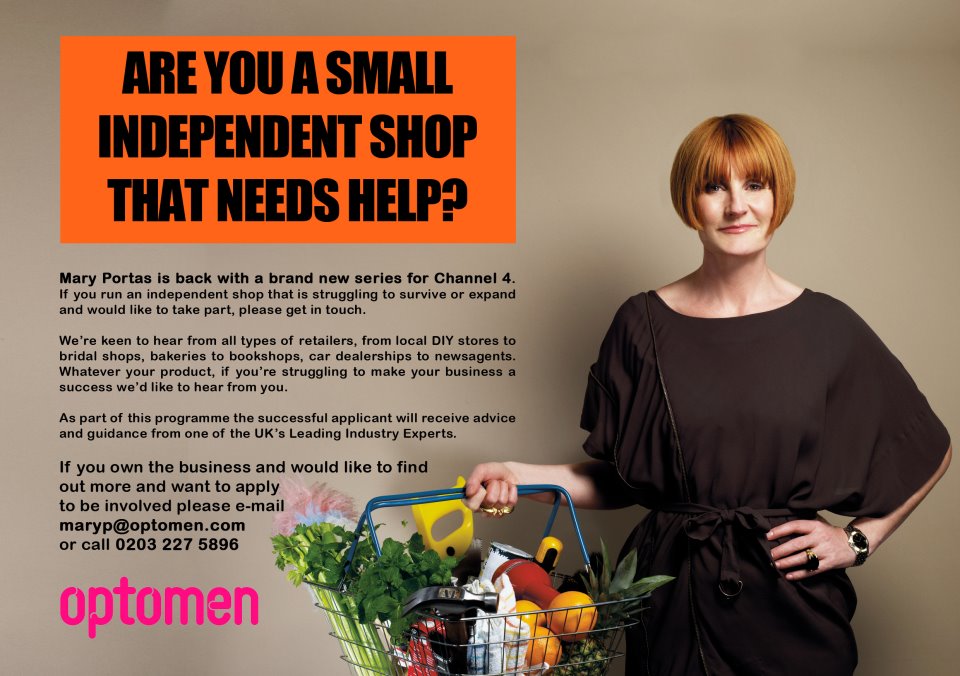 Mary Portas — aka Mary Queen of Shops — is actively recruiting independent retailers who would like to be featured in her new series of Channel 4.
TV production company Optomen is inviting anyone who runs an independent shop "that is struggling to survive or expand" to get in touch. All types of small retailers are invited to take part. As the programme maker says "whatever your product, if you're struggling to make your business a success we'd like to hear from you".
As part of this programme the successful applicant will receive advice and guidance from one of the UK's Leading Industry Experts.
Retailers who want to find out more should e-mail [email protected] or call 0203 227 5896.