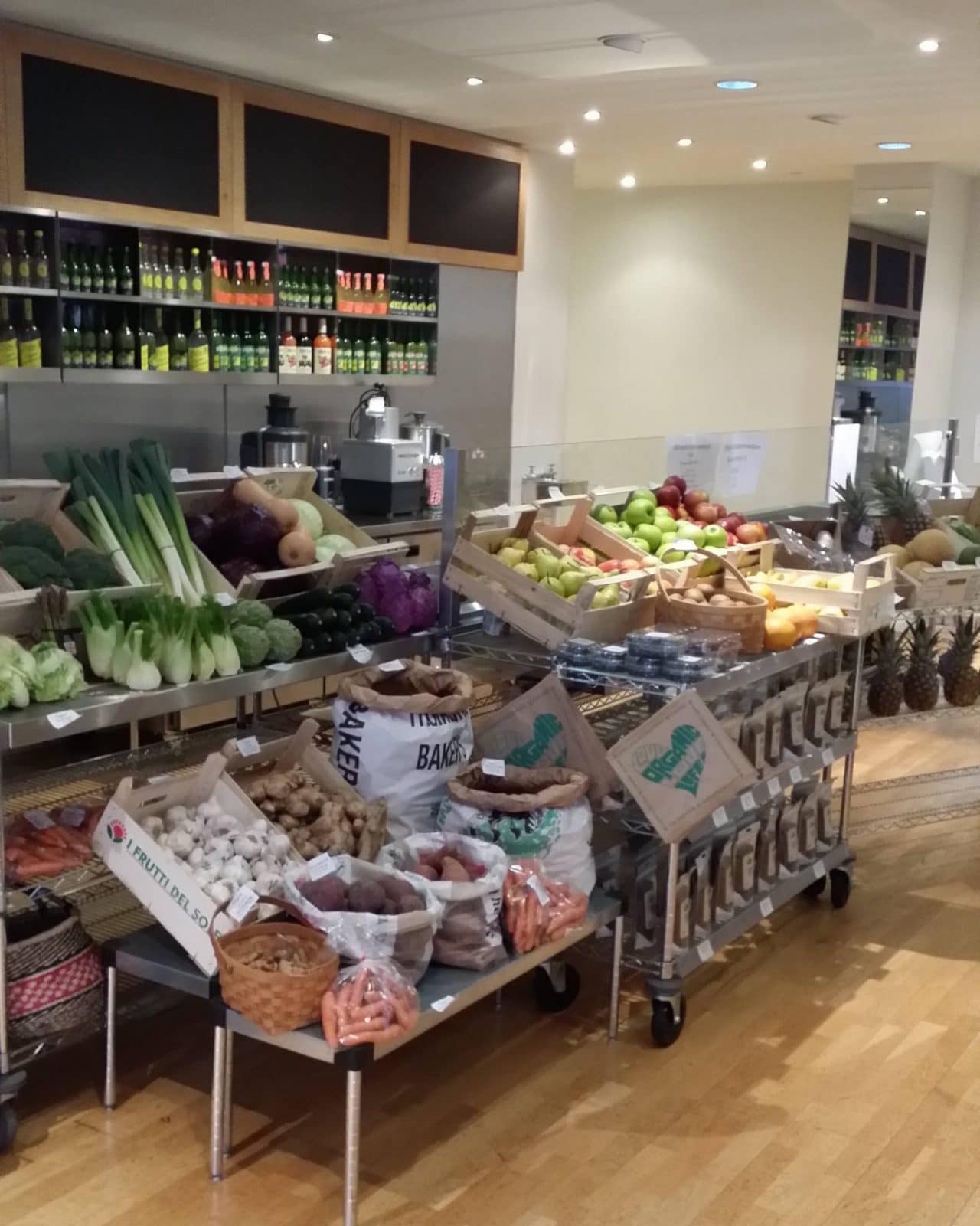 Next month marks a year since the soft launch of Organic for the People, the 100% organic, plant-based store which popped up in London with the clear intention of making organic food and drink 'price accessible'.
Located directly opposite As Nature Intended in Ealing High Street, the store, which is still in its first phase, has set itself up as the first 100% High Street-based organic food and drink store in the UK.
Talking to NPN about the store's concept, team member Melanie Parker, explains: "We want people who wouldn't normally be able to afford organic food and drink to come into the store, rather than customers who don't need to look at prices.
"Our focus is on a wider market, a demographic of people who would buy organic produce if they could afford it; that is our mission. Over the last two years The Soil Association has been saying that the future of the organic food and drink market lies in the discounted sectors. And that's great because that's the market we're looking for.
"We're taking market share from places like As Nature Intended [estimated at about 10-15% currently], whose prices are a little on the high side, but also from Tesco over the road, because people find our prices are comparable. For example, Tesco has conventional cauliflowers for £1, so we decided to sell our organic cauliflowers for 99p – it didn't matter that we were buying them for £1.15 at the time."
Organic for the People, which pays the London Living Wage, has a flat structure inspired by a holacracy model – with the only job title being team member – so everybody within the store is empowered to make decisions.
"We're taking a lower margin. Retail is about paying as little as you can for as high a product margin as possible. We've flipped that on its head. Is that sustainable in the future? It is if we can get volume sales. And we need bigger sites, ideally around 2,500-3,000sq ft. Therein lies the problem. We have to compete against Tesco and Sainsbury's for the high street locations that we're looking for.
"We will always sell food and drink that is low impact on the environment, but being 100% organic and 100% plant-based comes with complications. It is a challenge just finding organic versions of products – it's really frustrating – but then we need to find plant-based versions too."
So what does the future hold? Well, the second phase of the store's development is fast approaching. The 2,500sq ft premises is split between a ground floor and basement, but only the 1,500sq ft ground floor is currently being used. "In the second phase we'll trade from the basement too," says Parker. "We are extending the store over the next month and we'll be adding chilled and frozen foods, cleaning products, health and beauty and VMS."
The shop will soon be opening its deli section, using fresh produce daily to reduce waste, and incorporating a coffee station and juice counter. There will also be freshly baked organic bread in future. "The intention is to develop the deli as a standalone concept which we can replicate as a dedicated organic deli in a new store location in the near future," says Parker.
Parker says that in a year's time the store wants to be taking about 25%-30% of As Nature Intended's turnover and there are plans to expand by opening further shops in areas with good access to organic growers, for example Tunbridge Wells, Cardiff and Bristol so that the store can source as much produce as locally as possible.
The existing store will also be certified organic shortly, and this will enable it to develop its own organic products to sell to other retailers and catering businesses.