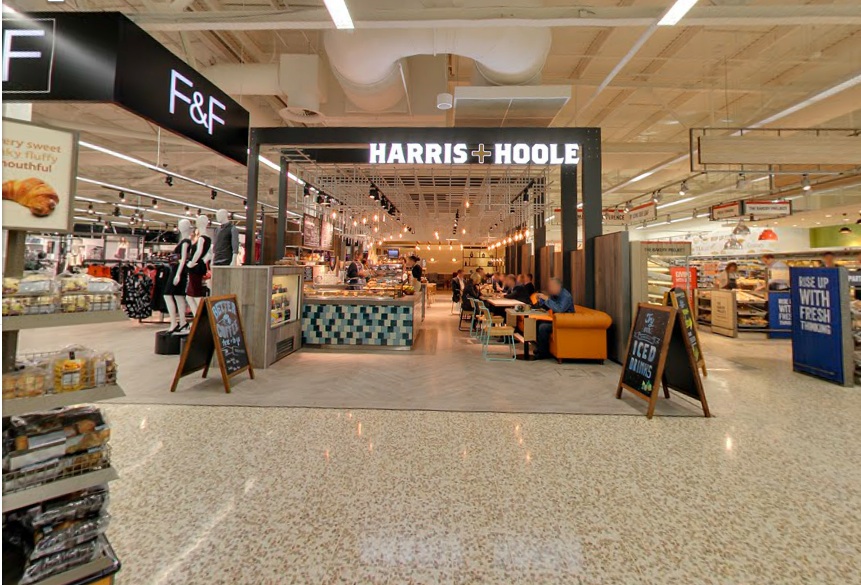 Tesco is adding yoga classes, community spaces and artisan coffee shops to its biggest superstores in a bid to breath life into its underperforming large stores.
Tesco, like its supermarket rivals, faces increasing competition from online retailers like and Amazon. It is responding by revamping its biggest stores and creating new features that mimic traditional town centres to increase customer 'dwell time'.
The retailer says that its newly opened Watford Tesco Extra store offers a template for a new style of shopping. The store includes an artisan Harris + Hoole coffee shop, Euphorium bakery and a Giraffe restaurant. It also has dedicated community spaces, with coffee and tea facilities, along with yoga and pilates classes.
Retail analysts Kantar says the new Watford store offers "a compelling combination of retail, food service and community".
But Andrew Simms of the New Economics Foundation, told the BBC's Today Programme that the retail giant had "lost its zeitgeist". Instead of creating a cool new way to shop, Tesco had created something painfully uncool "like your uncle trying to be groovy at a wedding".