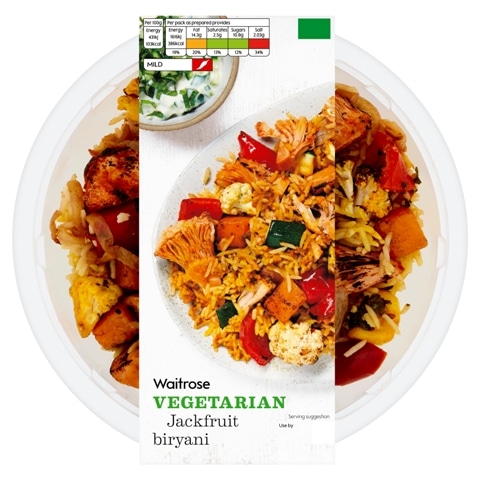 Coinciding with its announcement that sales of vegan and vegetarian products grew 85% compared to last year, Waitrose & Partners has launched an own-label range of 25 vegan and vegetarian products.
Featuring 'trend-led favourites', the multiple says the new dishes offer a selection of complete vegan and veggie meals in a variety of flavours and cuisines, as well as vegan staple ingredients.
Products include a Vegetarian Jackfruit Biryani, Vegan Mac & Greens, Vegan Moroccan Inspired Aubergine & Grain Bake, Vegetarian Cheese, Mushroom & Spinach Pancakes and Vegan Asian Inspired Greens & Smoked Tofu.
"The growing appetite for meat-free dishes has been reflected throughout the year with rising sales of vegan and vegetarian products, as well as the introduction of exciting and delicious new products to the foodie market," explains Chloe Graves, Waitrose chilled vegetarian and vegan buyer. "In line with this growing demand, we're excited to have developed an exclusive range of own label vegan and vegetarian products to delight customers. The innovative dishes include complete meals for a quick and easy dinner, as well as staple side dishes, each proving that a vegan or veggie meal doesn't have to compromise on flavour."