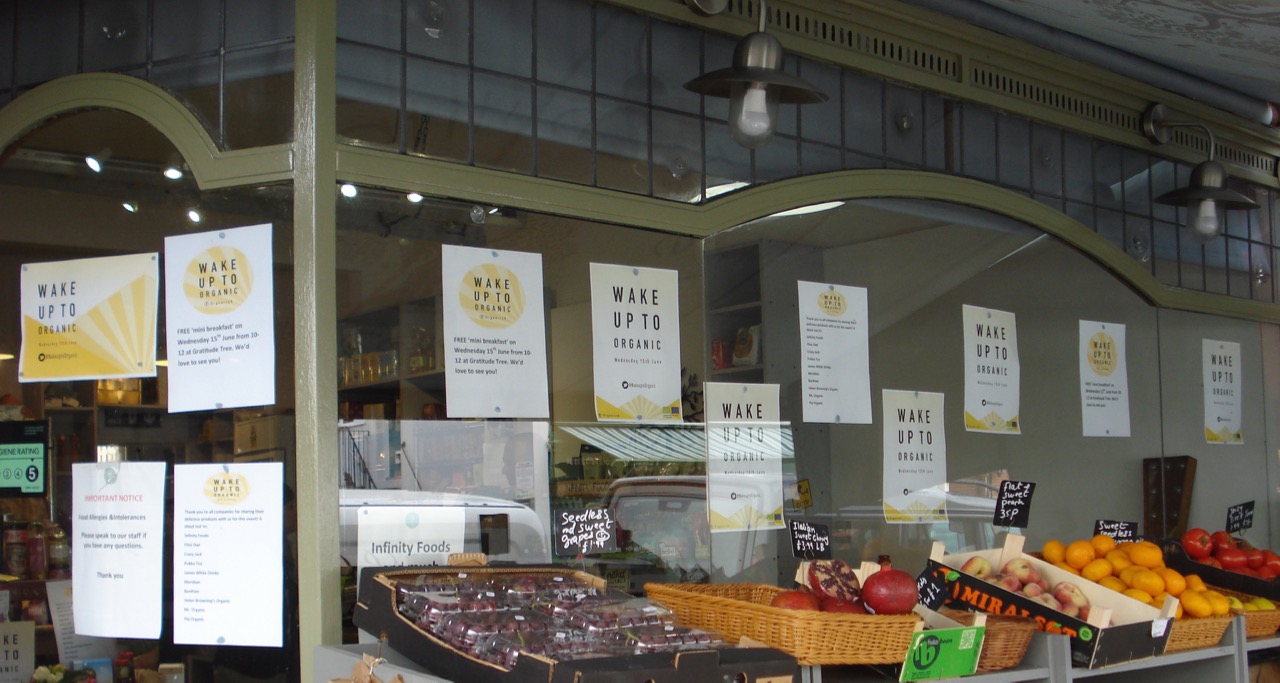 The 2016 Wake Up To Organic campaign got a great response from independent retailers, with over 70 stores across the country taking part – 20 more than last year.
The joint Organic Trade Board (OTB) and Soil Association campaign saw retailers offering customers a free organic breakfast on 15 June in a bid to raise awareness of the benefits and versatility of organic products and highlight the fact that breakfast is an easy and affordable way to give organic a try.
On the day, at least 2,000 organic breakfasts were consumed, and 13 brands took part by offering stock to stores. 13 bloggers created organic breakfast recipes, two areas – Brighton and Bristol – were trending for #WakeuptoOrganic and 1,016 tweets used the hashtag.
Catherine Fookes, campaign Manager for the OTB, said: "We are delighted with how Wake up to Organic went this year and how stores really embraced the campaign. We were able to use our experience from last year and do more for stores that were taking part, such as sending out press releases for each area, really supporting stores via social media and ensuring there were a good mix of brands taking part offering freebies for recipes and give-aways. It was also instrumental to have Tilly Ashton as our Wake Up co-ordinator to really drive store recruitment. We are really looking forward to next year and have set the date –Wednesday 14 June– so we are encouraging stores and brands who want to get involved to get it in their diaries now!"
Brands who got involved this year included Alara, Pukka, Infinity, Organico, Helen Browning's Organic, Flahavans, PIP Organic, Doves Farm, Clearspring, Mr Organic, 3V/Meridian, BonPom, Community Foods and James White Drinks.
Any stores, brands or bloggers wanting to get involved in next year's event should email [email protected] to register their interest.