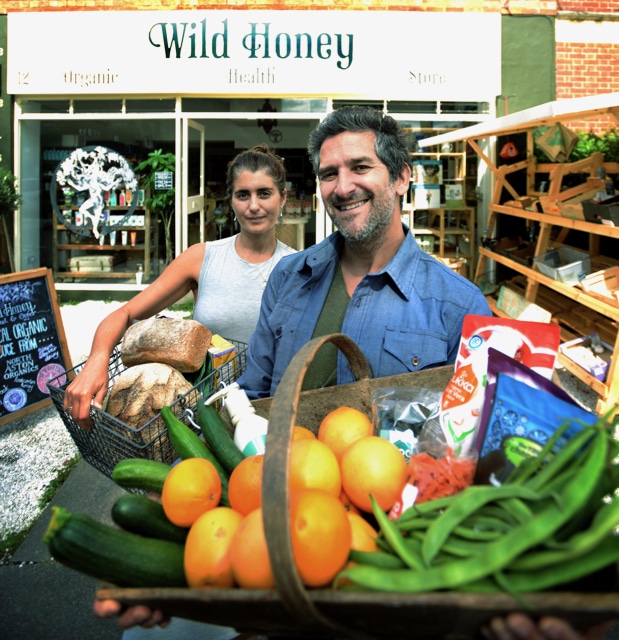 To the delight of owners Jessica Howie and Matt Sage, this year's winner of the Best Independent Retailer at the Natural & Organic Awards Europe 2017 was Wild Honey, which has two stores in Oxford.
Commenting on the winning store, Jim Manson, editor-in-chief at Diversified Communications and one of the judges, said: "In our view Wild Honey is great example of a modern, vital  health food store – carrying over traditional health food retailing values but with a contemporary twist. We felt that the store presents and merchandises all the main categories with flair and passion – the food offer looks enticing and 'real', supplements are sold knowledgeably and the beauty section is stylish."
"It was really fantastic to win," Sage told NPN. "It's lovely to have that nod and recognition. Our customers and the community have also taken it to heart and are delighted and excited by it."
As to what gave Wild Honey the winning edge, Sage says: "Jessica and I are really passionate about what we do and we've got a fastidious attention to detail, whether it's the look and the layout, the design of our brand, the products we choose, our suppliers or the local producers we work with. The whole thing has got a very strong ethos and it is about community; it's wellbeing, it's harmonious. We both really care. We both come from a very strong community background and we came together and created this business because it wasn't here. There wasn't a vibrant offering in Oxford. And I think that's why we are doing well and why we got the award, because we've created something very alive."
The first store opened in December 2014 and was then doubled in size. Then in July 2016 the couple opened a second store in Summertown. "People were really welcoming what we were bringing. There was a kind of hunger for it. So many of the products that we sell and the services we offer just weren't here – Oxford is a really sophisticated city and yet something was really missing. Neither of us had been shopkeepers before and the reason we started it was because we needed to have it, we were missing it in our own lives."
The two shops are very similar in their branding and what they offer, says Sage, but very different architecturally. "The first one feels like it's been there since Middle Earth! It's really gnarly and is in a lovely old Victorian bookshop – it's got a wonderful warm feel; the newer one is a bit more sleek and Nottinghill Gate and some of the offerings are slightly more upmarket."
Both shops hold regular events with nutritionists, local suppliers and producers offerings tasters and talking about their produce. "We use local producers and creators where possible, again it's all about community – it's the complete antithesis of a multi-chain," says Sage. "Customer service is integral to what we offer and our staff are knowledgeable. They also care and they get a lot of training about what they're selling. Because people come in looking for solutions to problems, they want advice, they want some knowledgeable feedback and we take that seriously.