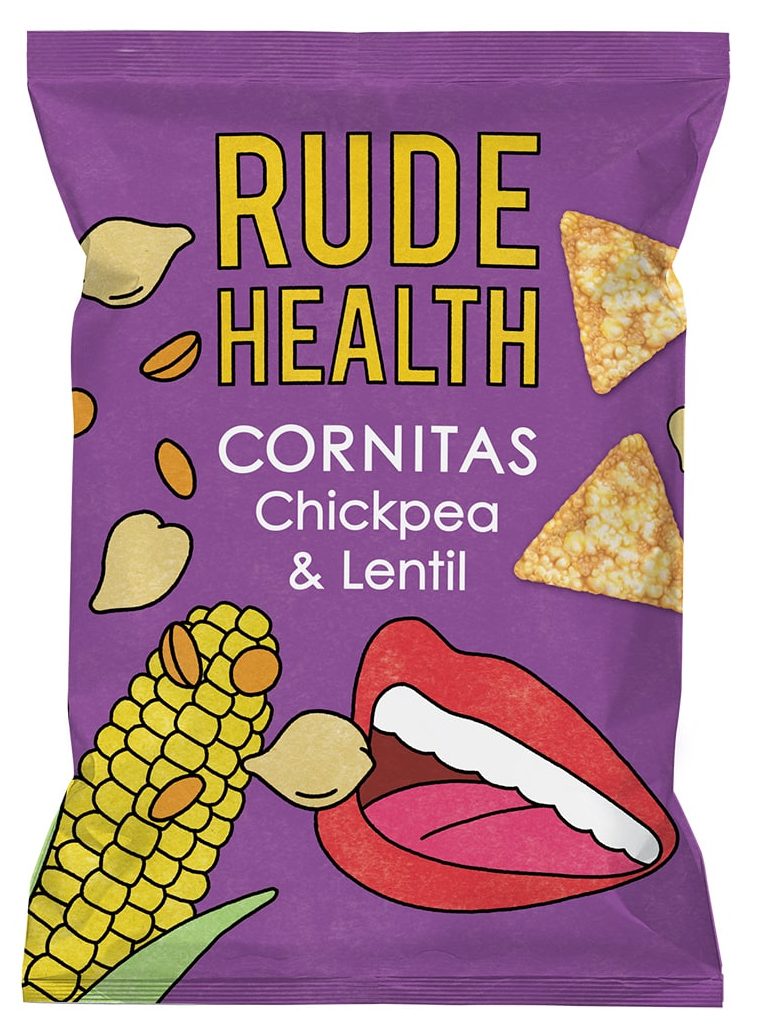 Rude Health has cooked up an innovative new Mexican-inspired snack, Cornitas.
The corn- and pulse-based all-natural snacks come in two varieties: Black Bean, a triangular blend of black beans, corn, extra virgin olive oil and a pinch of sea salt; and Chickpea & Lentil, combining chickpeas, lentils, corn, extra virgin olive oil and sea salt.
Suitable for canapés, dips or munching on their own, the Cornitas are available in a 90g sharing size and a 30g 'don't-even-think-about-it' size.
"We're really excited about the launch of our new Cornitas," says co-founder and Brand Director of Rude Health, Camilla Barnard. "We couldn't help ourselves from entering a category where we saw scope to launch something really premium. Typically snacking brings with it a compromise on ingredients, but with Cornitas, we've (as ever) been fastidious about not letting any artificial anythings into the bag.
"Cornitas are multi-skilled little triangles – they can hold their body weight in canapés, survive vigorous dipping without losing shape or be the base for your wildest nacho concoctions. We've approached this launch in the same way that we approach all of our other foods and drinks – using real, high-quality ingredients and focusing on flavour."