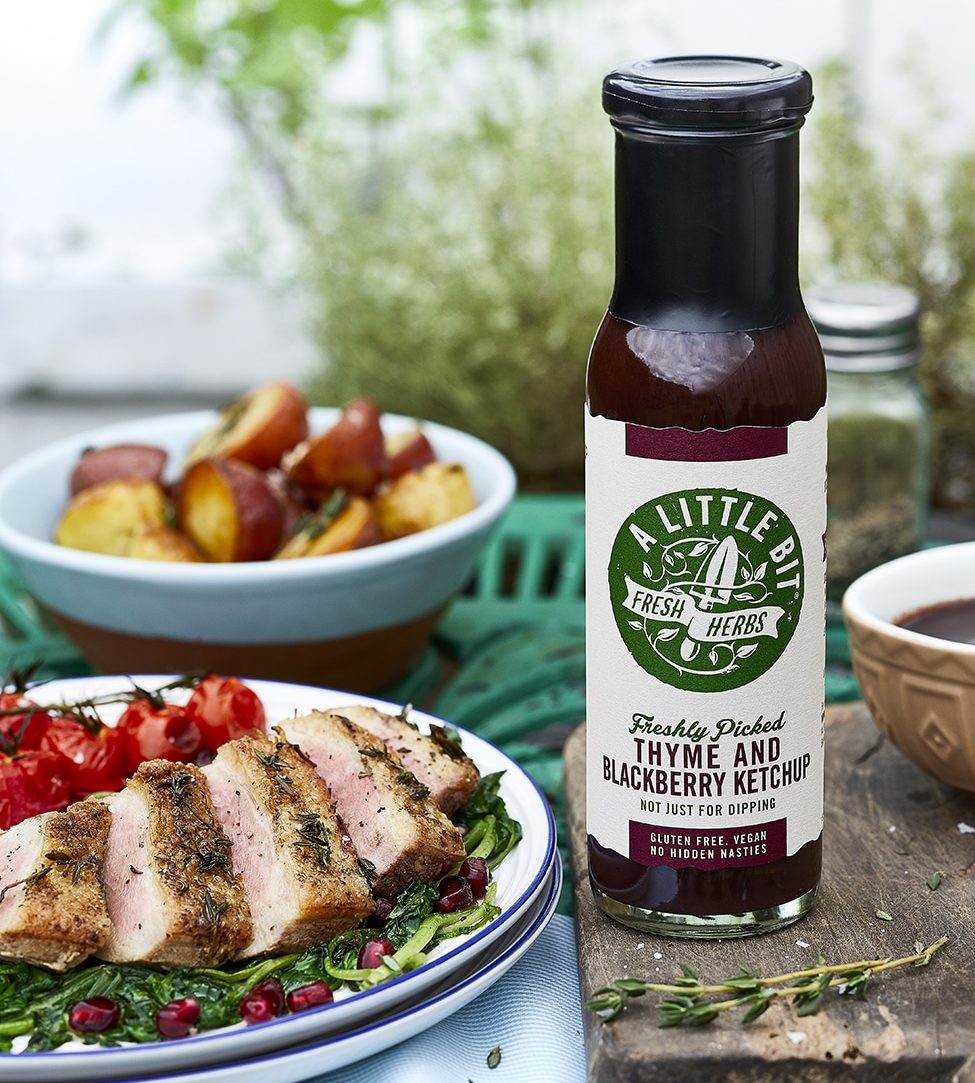 New from artisan producer A Little Bit comes Freshly Picked Thyme and Blackberry Ketchup, created to capture the fruity taste of late summer hedgerows.
Launched in time to accompany the game season, the ketchup is described as complex with a heady mix of aromatics. Freshly picked thyme is partnered with warming hints of cinnamon and nutmeg and boosted by ripe succulent blackberries with a sweet, earthy undertone.
The 'rich, robust and wonderfully rounded' vividly coloured ketchup is made with all-natural ingredients, is gluten-free and suitable for vegetarians and vegans.
"I wanted to take ketchup to a new level and create a sauce that had a truly British feel to it," explains founder Sophie Lane Fox. "There's something so nostalgic about blackberries – they invoke fond memories of foraging in the undergrowth for these shiny little jewels. The other joy is that their flavour is really intense; I knew they would work exceptionally well with one of my all-time favourite herbs – thyme. The result is quite unique; it's savoury, silk and rich. The perfect accompaniment to robust gamey dishes."