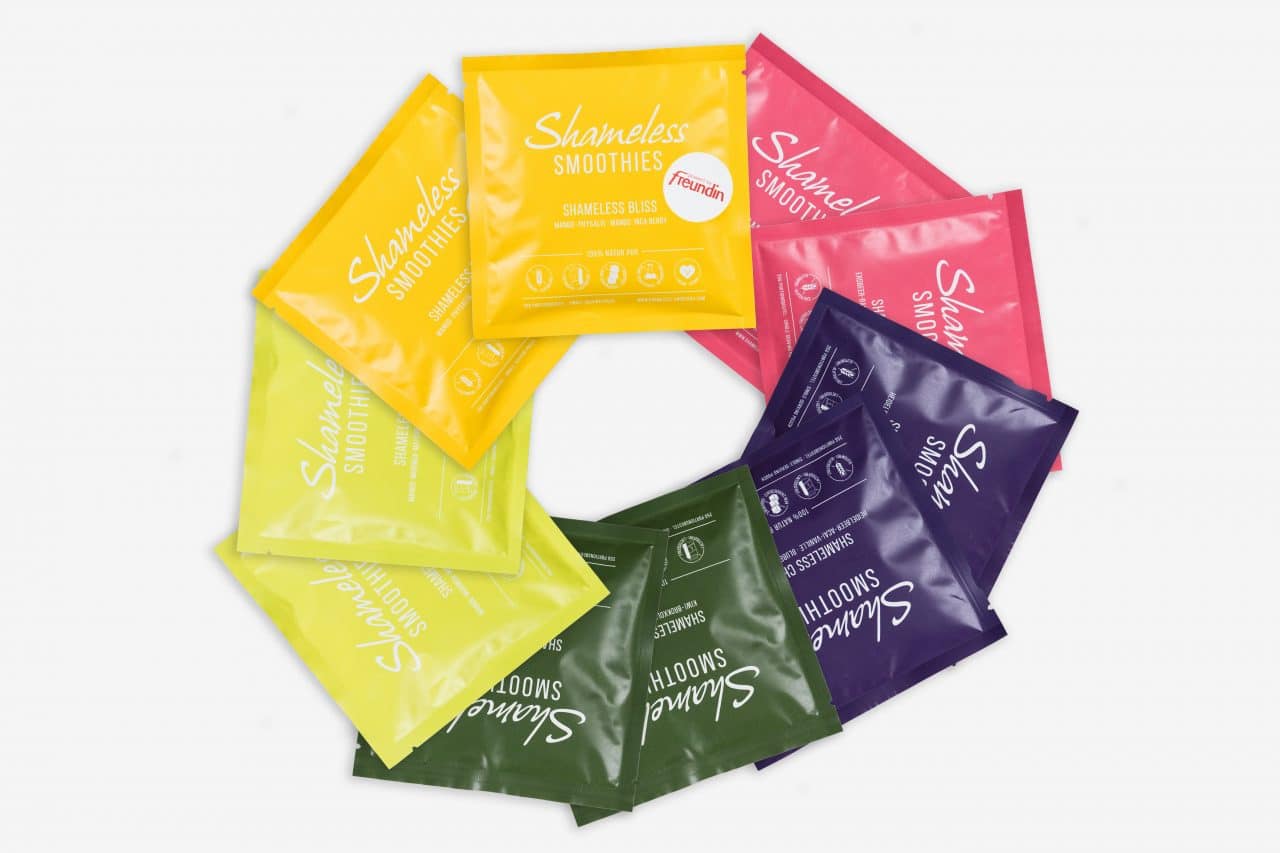 German nutrition company Shrewd Foods has introduced its range of freeze-dried Shameless Smoothies to the UK market.
The 25g sachets have a 12-month self-life and can be mixed with water to provide a natural, no-added sugar, additive-free smoothie.
The Shameless Smoothie range of ten variants includes: Breeze Antioxidant, which blends strawberry, banana and baobab; Spirit, a green smoothie combining spirulina, wheatgrass and broccoli; Bliss, a vitamin C-rich tropical blend of Inca berry, baobab, mango and pineapple; and Karma, containing over 30% vegetables – kale, camu camu, spinach and courgette – along with apple and banana.
Company co-founder Paul Sinclair says: "Our Shameless Smoothies combine the nutritional power of some of nature's most amazing superfoods with great tasting blends of fruit and vegetables to support a healthy diet and lifestyle. We noticed that many people love smoothies but are put off by the daily hassle of making their own so we designed a product that allows them to have their smoothies anywhere in the easiest possible way without any of the nutritional losses or additives that are found in many bottled products."