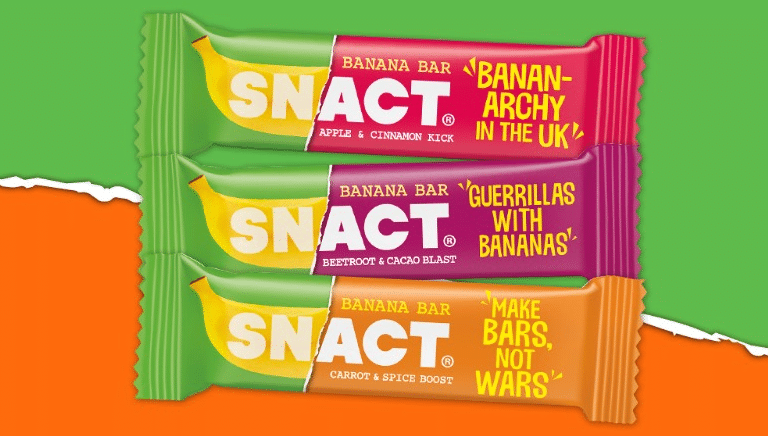 Snack food company Snact, which uses surplus fruit and veg to produce its range, has launched a Crowdfunder campaign to get a trio of new Banana Bars off the ground.
"There's been a huge rise in popularity for raw and natural snack bars over the last few years, with the likes of Nakd leading the way," says brand co-founder Ilana Taub. "Almost all of these bars use dates as their base, which aren't a source of food waste, yet bananas are the nation's favourite fruit and make a better bar with a deliciously soft and moist texture. We hope through the range we can begin to stop nearly 500 million bananas going to waste each year – with one bar saving one banana.'
Wrapped in cutting-edge home-compostable packaging, Snact Banana Bars will be available in Apple & Cinnamon Kick, Carrot & Spice Boost and Beetroot & Cacao Blast. Vegan-friendly and gluten-free they have been designed as a tasty, balanced snack with less than 130 calories per bar.
The crowdfunding venture aims to raise £10,000 to make the first run of bars.
For more information visit Snack's Crowdfunder page.