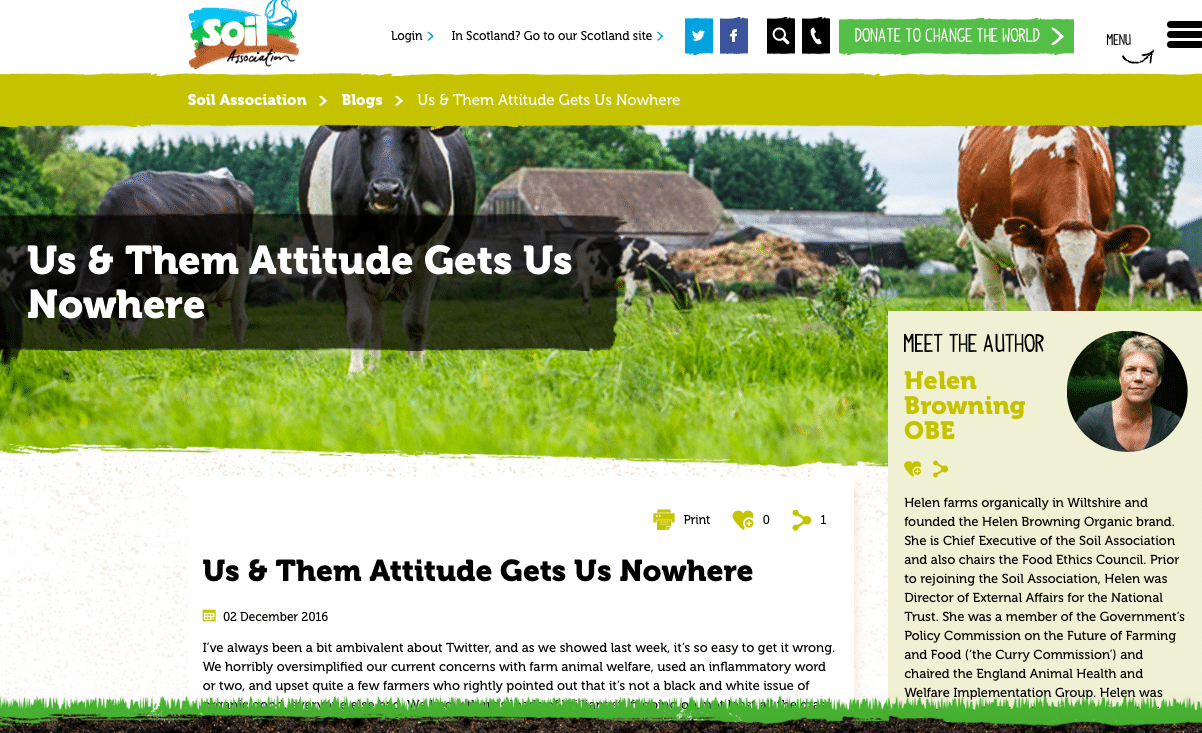 The Soil Association has apologized for a posting a "controversial" tweet that it said "oversimplified its current concerns with farm animal welfare".
The tweet, which linked to a video about animal welfare, stated "Millions of farm animals are abused in the pursuit of cheap food, but there is another way…".
Some conventional farmers reacted angrily to what they saw as a simplistic analysis of farm animal welfare, in which organic was portrayed as good and conventional seen as bad or abusive.
Cheshire dairy farmer, Phil Latham, told Farmers Guardian that the Soil Association was guilty of "framing a narrative that organic is better – which for animals is just not true".
Taking to twitter themselves, other farmers called the Soil Association's comment 'disrespectful', 'deliberately misleading' and 'totally inaccurate'.
The Soil Association has since apologized, commenting: "Animal welfare is an emotive subject and we were trying to convey a very complex message in a short space, and we did not do a good job."
In a blog piece titled 'Them and us attitude gets us nowhere' the Soil Association's chief executive, Helen Browning, said that the tweet had "horribly oversimplified" the organization's position on farm animal welfare.
Browning said that the tweet had "upset a few farmers who rightly pointed out that it's not a black and white issue of organic good, everyone else bad".
She added: "One of the words we used was 'abuse' and in most people's minds, this conjures up overt cruelty or extreme confinement. We've moved quite a way over recent years and this kind of abuse is largely illegal. Many farming systems have also implemented welfare outcome monitoring for chronic painful conditions like lameness."
Browning explained that the "issue now is often one of mind numbing boredom for the many animals who still live their lives completely indoors in pretty barren environments.
"issue now is often one of mind numbing boredom for the many animals who still live their lives completely indoors in pretty barren environments"
"A token football in a pen is not going to cut it for inquisitive, active animals like pigs. The fact that most of them still need to have their tails docked indicates that their lives are stressful and dull. Cows may look more calm, even as they are increasingly housed 365 days a year in ever larger herds, but that's exhaustion, not peace. The metabolic stress that very high yielding cows are under is apparently similar to running a marathon every day."