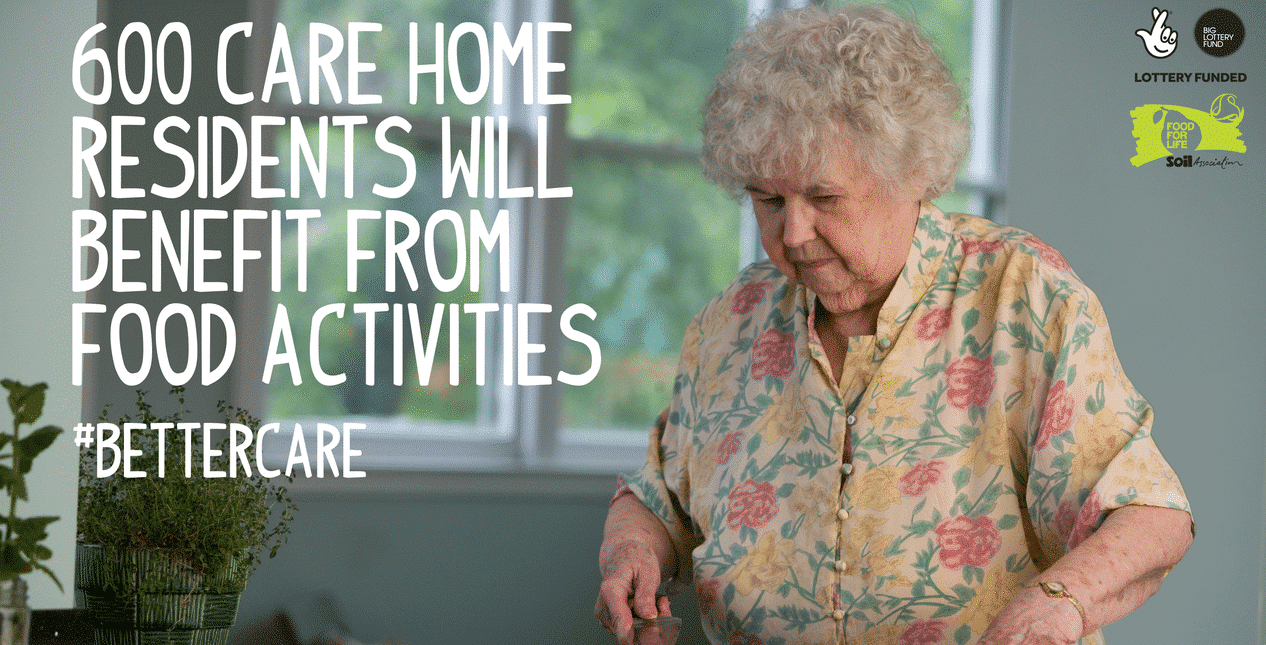 The Soil Association's (SA) Food for Life programme has received a £1.25 million grant from the Big Lottery Fund.
The grant will be used to launch a pioneering project using food to reduce isolation and improve the nutrition and wellbeing of older people. The Food for Life 'Better Care' project will work directly with older people to develop and tailor programmes to reflect their different needs in three areas across the UK.
Piloted in Edinburgh, Calderdale & Kirklees and Leicester City & Leicestershire, programmes will give older people in care settings, hospital and their own homes more support to eat and enjoy food together. It is expected that 600 care home residents will benefit from activities and 300 home care workers and volunteers will support older people's food needs in their own environments.
The programme will also build on Food for Life's network of 10,000 schools to support better links between 30 schools and care homes. It will promote cooking and food growing activities and encourage shared meals instead of people eating alone in hospital beds.
"Good food and enjoyable mealtimes are important throughout our lives – but for older people they can dramatically improve health and wellbeing," says Joanna Lewis, Food for Life strategy director. "1.3 million people over 65 suffer from malnutrition, placing significant strain on the NHS. Meanwhile, two out of every five older people say that the television is their main source of company."
The project will work collaboratively with Local Authority and NHS providers, care settings, volunteering organisations and local and national NGOs and will be independently evaluation by the University of the West of England.
The SA believes the programme represents an important opportunity to demonstrate that good food is a worthwhile investment for the UK's challenged health and social care system, because of the vital role that it can play both nutritionally and in tackling isolation amongst older people.
"Creating new opportunities for people to cook, eat and enjoy food together is a brilliant use of National Lottery funding. It's great that this programme will bring together Food for Life's schools network with older people and their carers," adds Dawn Austwick Big Lottery Fund chief executive.