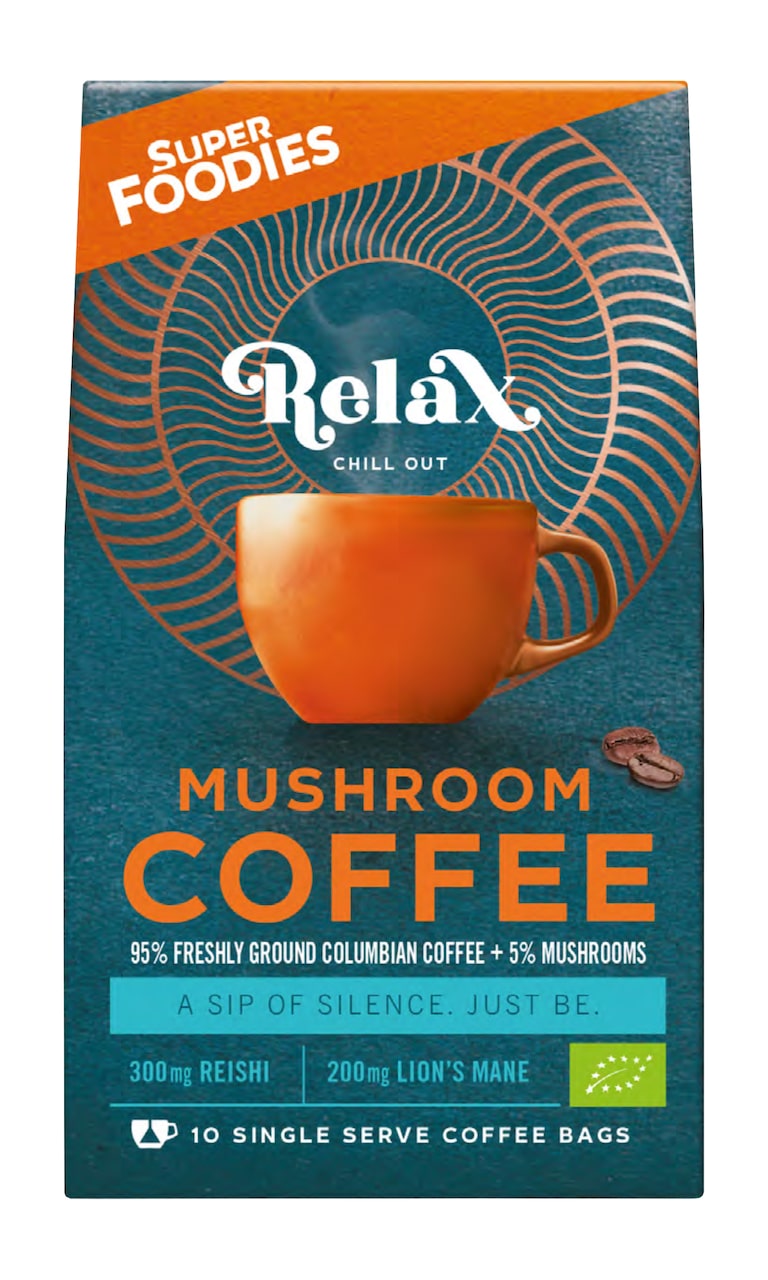 The latest offer from Superfoodies is an innovative new range of functional drinks combining medicinal mushrooms with coffee.
Using 100% organic Arabica coffee, the Mushroom Coffees incorporate 95% coffee with 5% (500g) medicinal mushrooms, and are available in three varieties: Relax, with 300mg of reishi and 200mg of lion's mane; Focus, with 200mg of chaga and 300mg of lion's mane; and Achieve, with 250mg of chaga and 250mg of Cordyceps.
The coffees come in packs of ten 100% biodegradable coffee bags sealed in airtight, plastic-free sleeves for freshness. The coffee is sourced from a single community of coffee growers from the central Colombia Andes, using Castillo and Caturra beans.
"We wanted to bring a product to market that combined the wonderful, beneficial properties of mushrooms with really top quality, fresh ground, organic Colombian coffee," explains Superfoodies business development manager Mark Long. "We wanted to deliver this to the consumer in a coffee bag that offered maximum convenience as well as delivering fresh coffee. People can enjoy our product anywhere they can access hot water and a mug. It was also important for us to bring the whole package to market avoiding the use of plastic; even the coffee bag is 100% biodegradable."