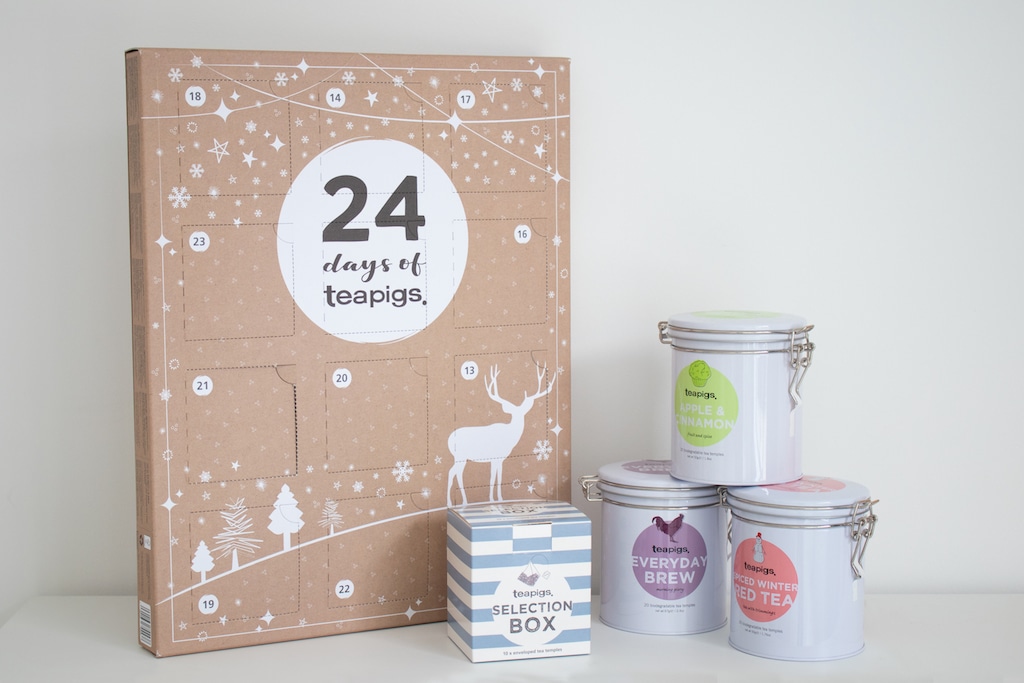 Premium tea company teapigs has created an advent calendar for Christmas 2018, '24 days of teapigs'.
The tea varieties offered in the calendar include: Apple & Cinnamon, Clean n Green, Jasmine Pearls, Calm, Chai, Chocolate Flake, Mao Feng Green, Lemon & Ginger, Liquorice & Mint, Super Fruit and Spiced Winter Red.
"We've seen a big boom in premium advent calendars in the luxury goods industry over the last couple of years and we've had loads of requests from our customers to make one, so we're really excited to finally show it off," explains teapigs co-founder Louise Cheadle. "It only took a mere 12 years – but boy is it worth it! '24 days of teapigs' allows tea lovers to don their tea tasting hat, and slurp their way through a new blend every morning in the run up to the big day.
"As well as some old favourites, you'll also get the chance to try out more of our unique blends and discover our new range of feel-good teas. We've even thrown in a super special festive treat for you to enjoy on Christmas Eve."