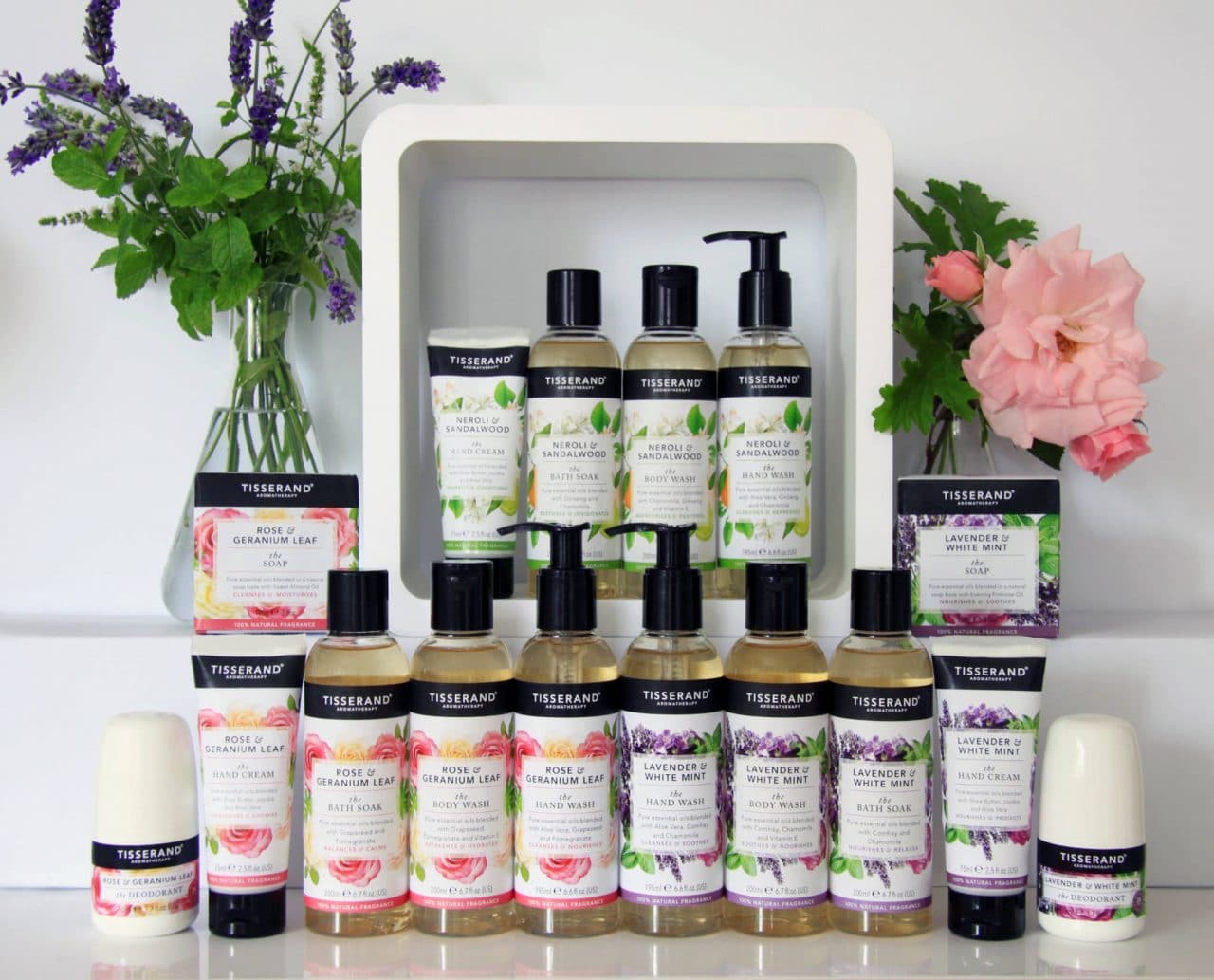 Heritage essential oils brand Tisserand Aromatherapy has launched a new 100% naturally fragranced Bath & Body Collection.
The comprehensive collection – featuring body washes, bath soaks, hand washes, hand creams, soaps and deodorants – has been created by blending finest quality essential oils and botanical extracts.
The new collection uses three specially created fragrances – romantic Lavender & White Mint, exotic Neroli & Sandalwood and classically English Rose & Geranium Leaf. Only organic, ethically harvested or wild crafted essential oils are used, whilst the 99% natural base combines superior botanical extracts, such as pomegranate, rosemary leaf, ginseng root and calendula flower, with nature's finest skin-soothers and softeners, including aloe vera, shea butter, chamomile, evening primrose oil and Jojoba oil.
With retail prices starting ranging from £4.50 to £10.95, the collection aims to offer an everyday, affordable indulgence to all.
Inspired by Tisserand Aromatherapy's award-winning Signature Blend Hand Cream, the Neroli & Sandalwood range is exotic, fresh and uplifting. Bergamot and Ylang Ylang top notes are complemented with base notes of rich Sandalwood, Patchouli and Ho Wood Leaf. Middle notes of Geranium and Lavender create a distinctive and unforgettable fragrance that will appeal to all ages and tastes.
Rose & Geranium captures the floral decadence of 100% natural French Rose and enhances it with top notes of Sweet Orange and refreshing Bergamot. Base notes of Ho Wood Leaf and Patchouli add an intensity, whilst Geranium and Petitgrain middle notes leave a soft bloom that lingers on the skin.
This light and calming fragrance of Lavender & White Mint brings the unmissable characteristic of Lavender and beautifully balances it with refreshing White Mint to create an effortless scent that will charm the senses. Middle notes of Geranium Leaf and Lavandin, a hybrid of two different Lavender species, is blended with gentle Rose Absolute for a fresh floral aroma.