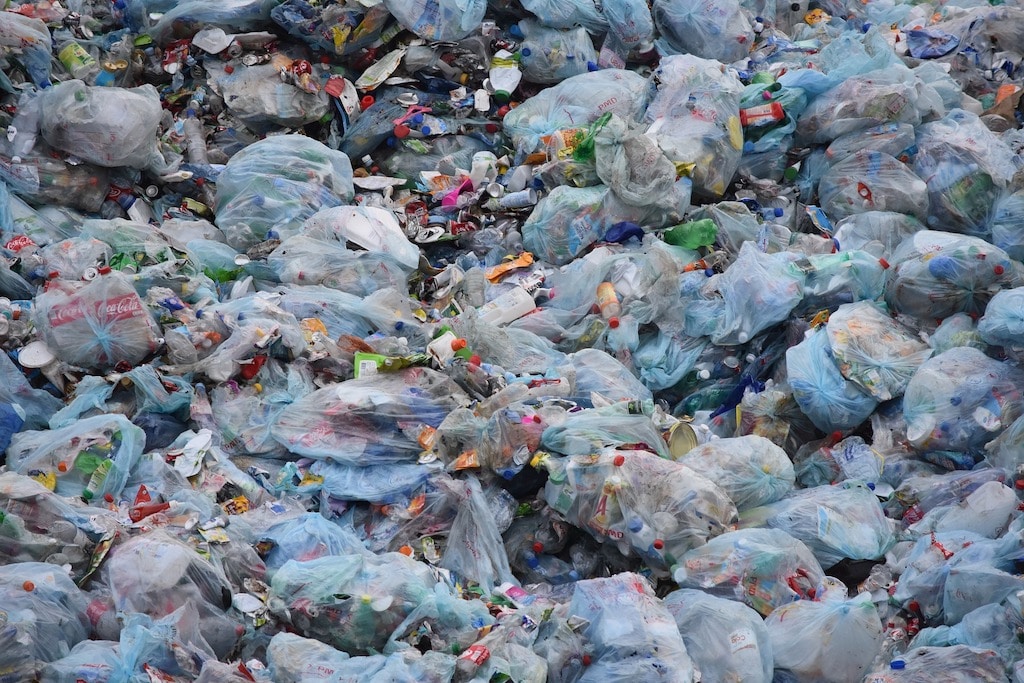 Global brand Unilever has announced new plastic reduction goals that it says 'are even bolder' than its previous commitments, pledging within the next six years to halve its use of virgin plastic, and collect and process more plastic packaging than its sells.
Unilever – which owns brands including Dove, Ben & Jerry's, Lipton and PG Tips –  aims to meet these promises by removing over 100,000 tonnes of plastic packaging through expediting its use of recycled plastic in packaging as well as accelerating reusable and refillable pack formats, and 'no-plastic' solutions, including using innovative materials and 'naked' products.
Its promise to collect and process more plastic packaging than it sells will be achieved, says the firm, through investing and partnering to improve waste management infrastructure, buying and using recycled plastics, and taking part in responsibility schemes where it will pay for packaging collection.
Commenting on the plans, Unilever CEO Alan Jope explains: "We can only eliminate plastic waste by acting fast and taking radical action at all points in the cycle. This demands a fundamental rethink in our approach to our packaging and products. It requires us to introduce new and innovative materials, and scale up new business models, like reuse and refill formats, at an unprecedented speed and intensity."
We can only eliminate plastic waste by acting fast and taking radical action at all points in the cycle. This demands a fundamental rethink in our approach to our packaging and products
"Our vision is a world in which everyone works together to ensure that plastic stays in the economy and out of the environment. Our plastic is our responsibility and so we are committed to collecting back more than we sell, as part of our drive towards a circular economy. This is a daunting but exciting task which will help drive global demand for recycled plastic."
However, a number of environmental organizations don't think that the multinational has gone far enough and believe the emphasis should be firmly on waste reduction. Speaking to FoodNavigator, Friends of the Earth campaigner Julian Kirby said: "It's encouraging to see firms pledging significant plastic reductions, but the key question is whether they're doing so by prioritising waste reduction, refill and reuse, over and above recycling, or replacing plastic with another single-use material."
"Compostable materials may sound like a great solution, but many waste authorities don't have the facilities to deal with 'compostable' packaging or containers. Ultimately to beat the scourge of plastic pollution we'll need to phase-out the use of all the most essential plastics – with Government legislation to ensure this happens."