Natural Products News shines a spotlight on a handful of the latest launches, campaigns, award wins and more from natural and organic brands and businesses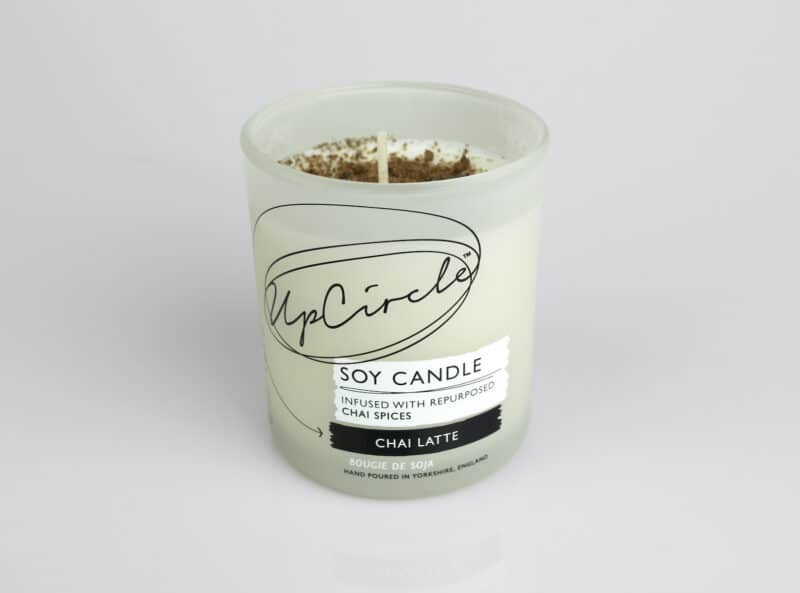 UpCircle is introducing three new products this October, all created using upcycled ingredients which would otherwise go to waste. Part of the brand's refill scheme, UpCircle Night Cream has been formulated with antioxidant and vitamin A-rich by-product blueberries, hyaluronic acid, regenerating rosehip oil and niacinamide to even skin tone. The Signature Hand + Body Care Duo comprises a Hand + Body Wash made with the residual water of kiwi fruit and a Hand + Body Lotion made from the residual water of bergamot, both by-products from the juicing industry. Both have anti-inflammatory properties and are formulated with mandarin oil and grapefruit oils respectively to support the skin's healing, along with glycerine and cocoa butter to lock in hydration. UpCircle's hand poured Soy Candles come in Espresso Martini and Chai Latte and are produced using upcycled chai spaces and coffee grounds.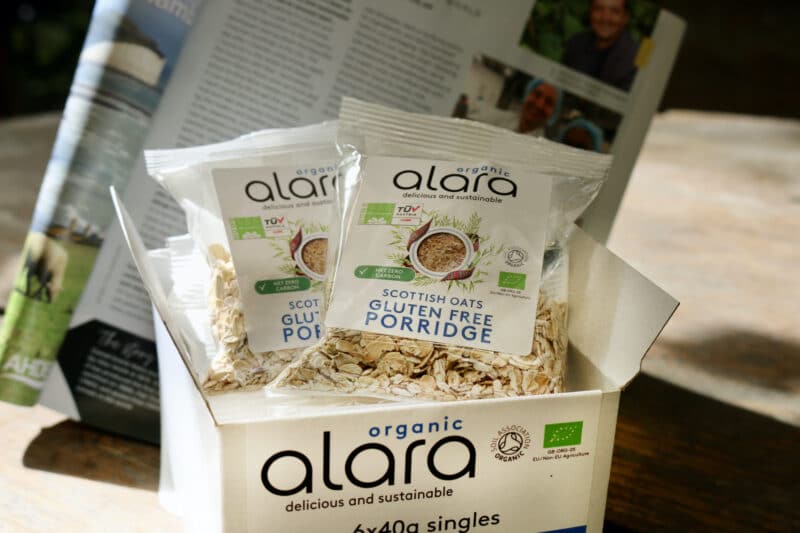 New from Alara Wholefoods comes Alara Singles, a range of 40g single-serve organic breakfast cereals which will be officially launched at Lunch! in London (23-34 September). The offer (three of which are gluten-free) features five products from Alara's Net Zero Food range: Fruits & Seeds Muesli, Crispy Fruit Muesli, Scottish Oats Gluten Free Porridge, Goji & Cranberry Gluten Free Muesli and Golden Crisp Gluten Free Granola. "At Alara we wanted to show that convenience and environment-friendly solutions can successfully come together in the form of a healthy and nutritious organic breakfast," says Alara's founding director, Alex Smith. "Our new Alara Singles range uses 100% net zero carbon ingredients and packaging that, when home composted, sequesters carbon in the soil, rather than release it into the atmosphere. We think this all adds up to a genuine breakthrough in the breakfast category."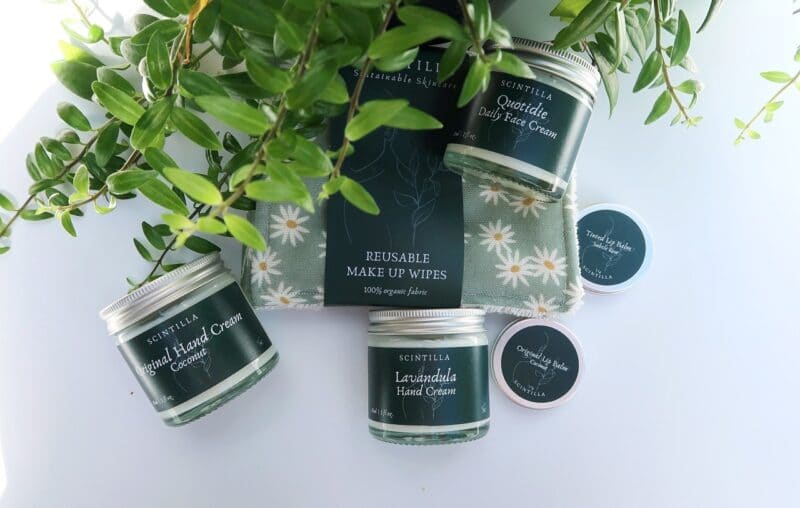 Natural skincare brand Scintilla has created a line of essentials for conscious consumers to provide the foundation for a sustainable daily skin routine. The offer includes three staples – a Lip Balm, a Lavandula Hand Cream and Body Milk – all lightly scented with a natural coconut infusion, as well as a hydrating Quotidie Daily Face Cream, Marilla Body Oil and daisy print Reusable Make-Up Wipes. "This new collection of products is designed to take you back to basics with skincare; we've created a set of key products for a simple, sustainable skincare routine, all of which are gentle on the skin and just as kind to the planet," says founder and CEO Rebecca Dallimore. The products come in responsible packaging and orders are minimally wrapped in reused, recyclable or recycled packaging. Scintilla donates 10% of its profits to SEED Madagascar and Mind.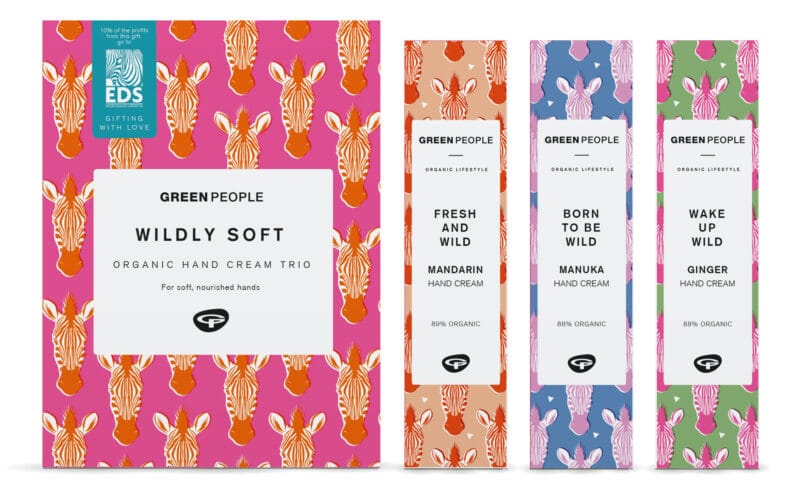 Green People is launching its Dazzling Brights Christmas Hand Care collection of 30ml vegan hand creams. Born to be Wild Manuka Hand Cream nourishes dry hands with manuka and tea tree oils, hand-softening shea butter and hydrating squalene with a fresh, uplifting scent of sweet orange, manuka and lemon tea tree. Fresh and Wild Mandarin Hand Cream offers a soothing 'hug of hydration' with shea butter and perilla seed oil and imparts a fresh sweet and woody citrus aroma. Wake Up Wild Ginger Hand Cream firms and freshens with collagen-supporting antioxidants, omega-3 and 6 essential fatty acids and an uplifting, zesty ginger and citrus fruit fragrance. The brand also offers the creams altogether in its Wildly Soft Hand Cream Trio. The bright zebra packaging reflects the symbol of Green People's charity of the year, The Ehlers-Danlos Support UK.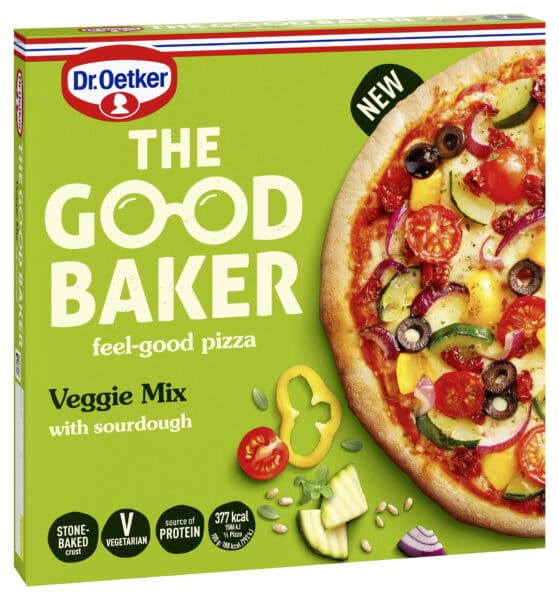 Dr. Oetker has launched a new meat-free frozen pizza brand, The Good Baker, with healthier ingredients and 'sustainability at the forefront'. The stone-baked pizza range is made up of four varieties: Margherita Multigrain with Flaxseeds; Veggie Mix with Sourdough; Meat-Free Bolognese Multigrain with Sunflower Seeds; and Spinach and Pumpkin Seeds with Multigrain. They all come in fully recyclable packaging; with the box itself being recycled, certified by FSC. Josephine Skinner at The Good Baker, says: "We're incredibly excited to announce the launch of this new brand … We've seen younger shoppers buy into the frozen pizza category much less frequently, with a range of barriers from guilt, quality and sustainability concerns. The Good Baker is designed to challenge some of these long held views, to build the category of the future."