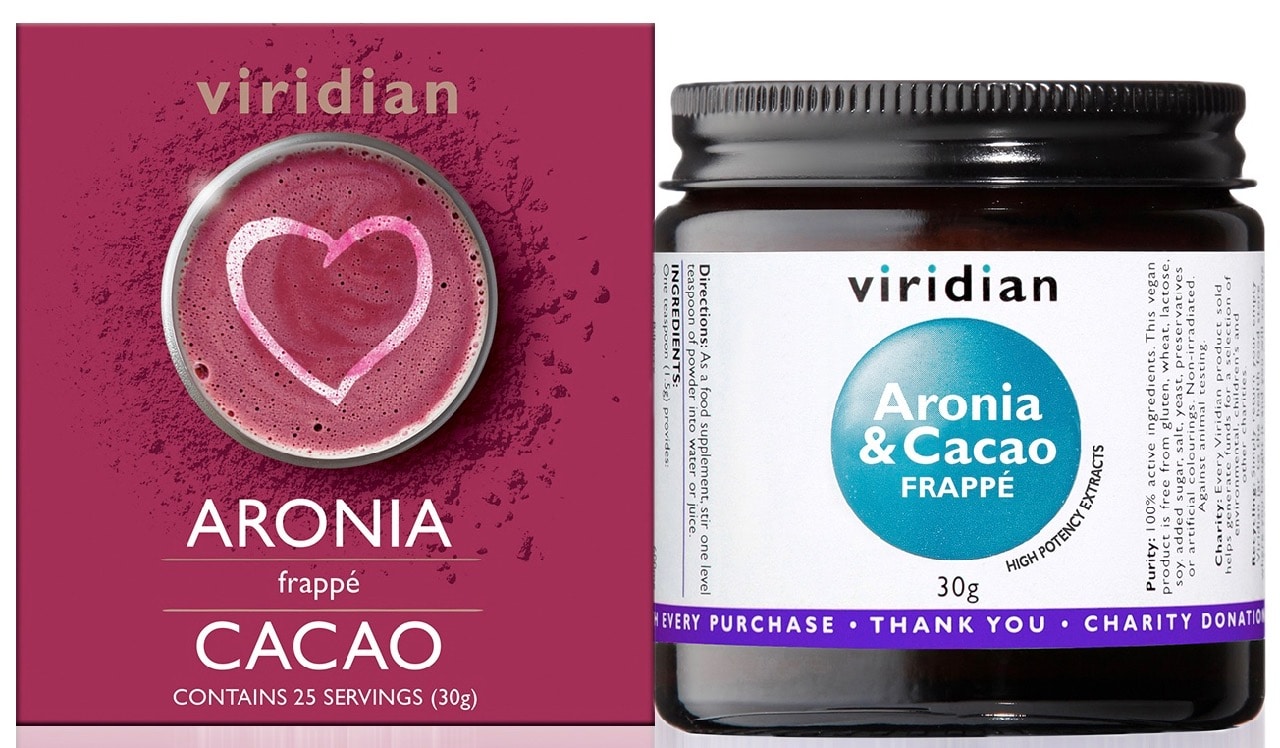 In an evolution of the 2017 trend of creating drinks with a nutritional boost (think turmeric latte), the latest offer from Viridian Nutrition is Aronia & Cacao Frappé.
Described as a modern twist on Native American and Mayan traditions to create a pleasant-tasting phytonutrient-dense beverage, the frappe blends purple aronia berries with raw Equatorial cacao.
Aronia berry (also known as chokeberry or wild gooseberry) is a vitamin C-rich shrub with a high anthocyanin content and antioxidant capacity; while raw cacao seed provides a high flavanol content and is among the most concentrated sources of the well-researched flavonoids, catechin and epicatechin.
Suitable for vegans, Aronia & Cacao Frappé can be stirred into 'milk' and consumed cool. Each 30g jar contains 25 servings.