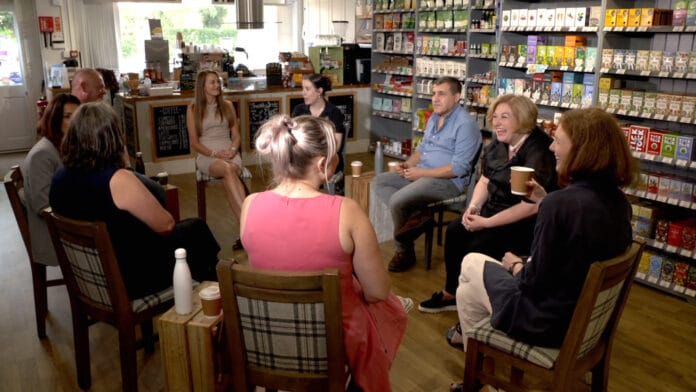 A new film by Viridian launched as part of a major national College of Medicine campaign – The Food Manifesto – highlights the important role of health stores in the community.
Run in conjunction with ITN Productions Industry News, The Food Manifesto is a news-style programme, filmed with Dr Michael Dixon, chairman of the College of Medicine, to raise awareness of the value of holistic health to improve physical and mental wellbeing.
Featuring interviews with health store retailers, a health store customer and an NHS GP, the five-minute programme explores health stores as a valuable part of healthcare system, enabling people to take responsibility in managing their own health by focusing on diet and lifestyle to help reverse poor health conditions and chronic illnesses.
In the film, GP Dr Siobhan Brennan explains: "There are accredited health stores with people that have very good knowledge bases around healthy eating and recommended ways of having a better lifestyle. Very often these will complement what a GP will say, and will be able to have more time to invest in people on a face-to-face basis."
By highlighting and utilizing health food stores as part of the natural health service, I believe the health and happiness of the nation will be better served
Cheryl Thallon, founder and MD of Viridian Nutrition, comments: "Local health food stores are loved by many, but are often a hidden resource, untapped by GPs and the general public. From this partnership with ITN Productions Industry News and the College of Medicine, Viridian Nutrition aims to raise awareness of the important service, valuable knowledge and deep well of kindness to be found in specialist independent health food stores across the UK.
"By highlighting and utilizing health food stores as part of the natural health service, I believe the health and happiness of the nation will be better served."
To watch the video, visit Viridian's YouTube @viridiantv