Natural Products News shines a spotlight on a handful of the latest launches, campaigns, award wins and more from natural and organic brands and businesses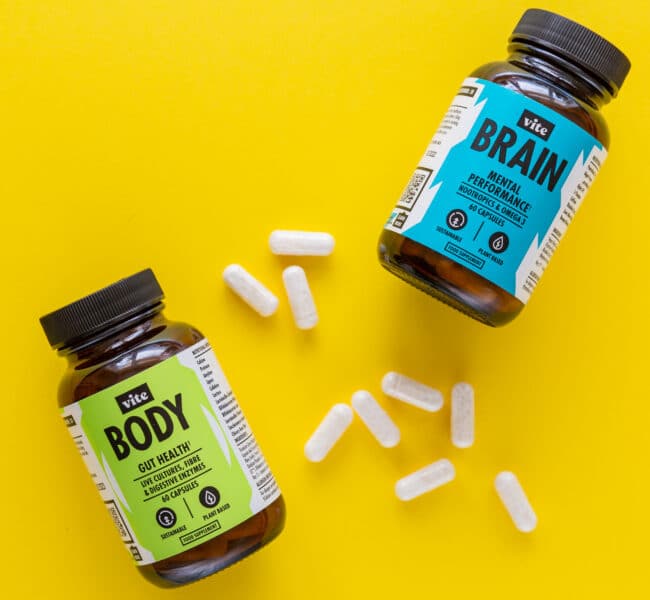 Aiming to revolutionize the functional nutrition market, Vite Naturals has introduced Vite Brain and Vite Body, a collection of nootropic and probiotic capsules and snack bars offering 'everything your brain and body needs to flourish in a once-daily serving'. Vite Body products are enriched with a balance of prebiotic fibre, probiotic live cultures and digestive enzymes to enhance digestion and immune function. Vite Brain offers a nootropic blend including essential nutrients such as choline, Rhodiola rosea, Bacopa monnieri, caffeine and l-theanine to enhance focus, promote alertness and increase mental functioning. Made from nutrient-dense, plant-based ingredients, which are non-GMO and naturally high in protein, Vite Body and Vite Brain bars are available in Ginger Apple and Dark Choc & Nut. Vite plants a tree with every online order and all packaging is fully recyclable.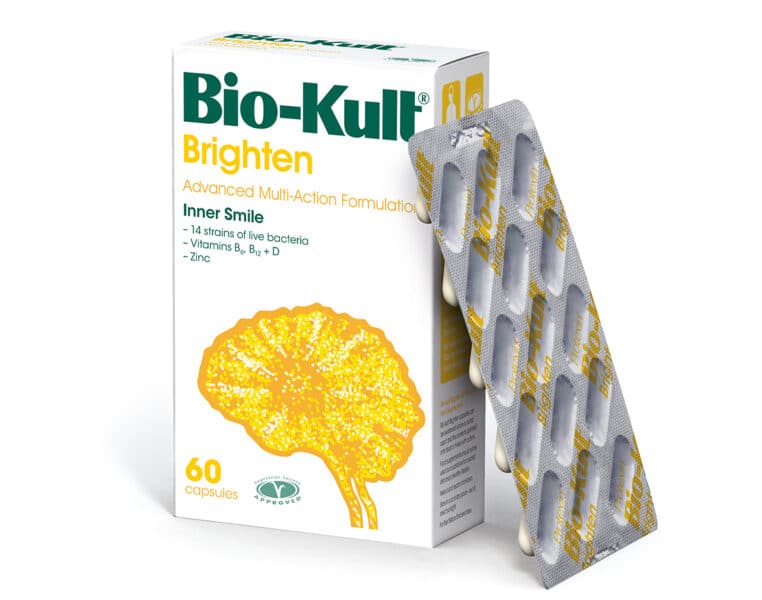 With many people likely to have experienced a roller-coaster of emotions and feelings in recent times, including lack of energy and stress, new Bio-Kult Brighten is a multi-action formulation designed as a natural pick-me-up to bring out your 'inner smile'. The product combines the same 14 strains found in Bio-Kult's original probiotic with vitamins B6 and B12, which contribute to normal psychological function as well as the reduction of tiredness and fatigue. Bio-Kult Brighten also includes vitamin D and zinc which, alongside the B vitamins, contribute to the normal function of the immune system. The launch of product follows a recent BBC/ADM Protexin documentary on the microbiome and specifically the gut/brain axis relating to clinical studies carried out in this area with the brand's 14 strain probiotic blend.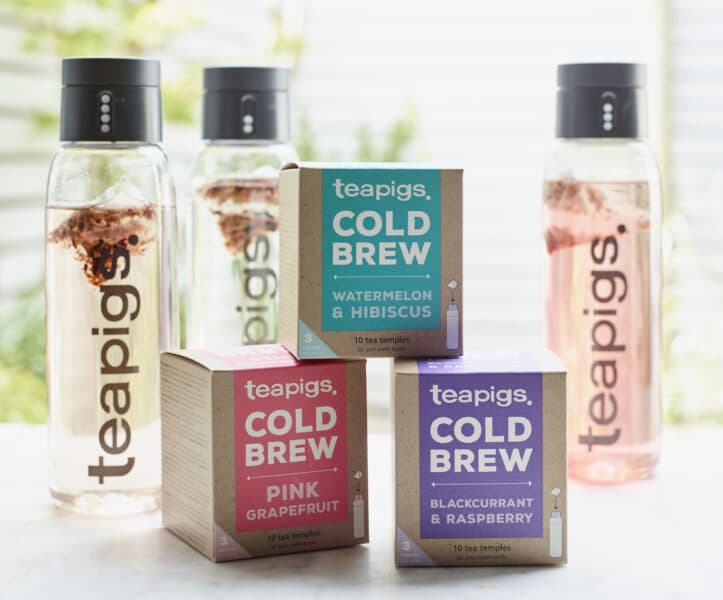 Teapigs has introduced three new variants to its collection of cold brew infusions: Pink Grapefruit, Watermelon & Hibiscus and Blackcurrant & Raspberry. "With lots of us still home at the moment, people are trying to keep their water intake up. It can be a struggle to get your two litres a day," explains teapigs co-founder Louise Cheadle. "Our cold brew teas are an easy way to make water tastier and more interesting – you just drop a tea temple in your water bottle or glass of water and leave it for as long as you like. More people are looking for something to pep up their water but want to avoid fizzy or sugary drinks, and these are perfect for that. All-natural flavours, no added sugar and less than three calories per 500ml serving."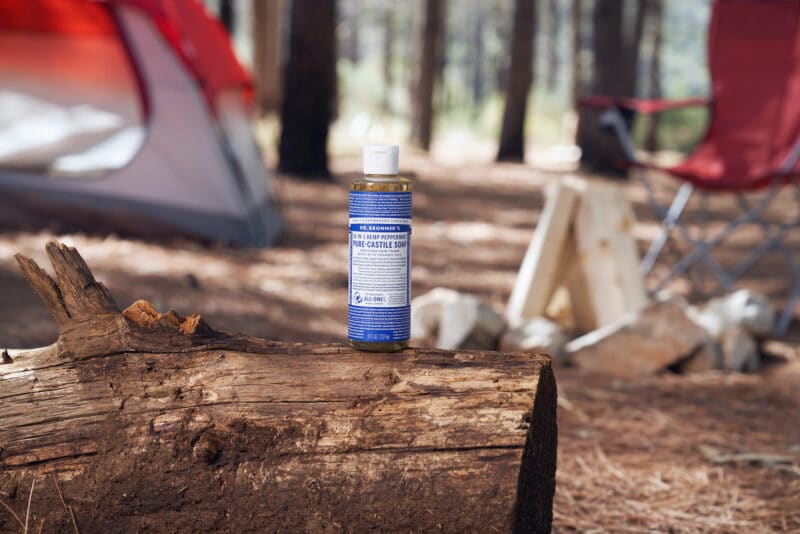 Dr. Bronner's latest marketing campaign is Earth Soap – an initiative designed to encourage best practices for hygiene and personal care when travelling and exploring nature and the great outdoors and instill respect for the planet and delicate ecosystems. Through its website, social media and retail spaces it will encourage safe, responsible travel and share multi-use tips for its products. "Safely enjoying nature means respecting the balance of the environment," says Cliff Moss of Healthy Sales Group, exclusive UK distributor of Dr. Bronner's. "Whether you are exploring the Lake District here in the UK or somewhere closer to your community, experiencing the elements may require cleaning up throughout and after. The integrity of Dr. Bronner's products is built in throughout its plant-based supply chain, so nature lovers can explore the outdoors fully with a clean conscience."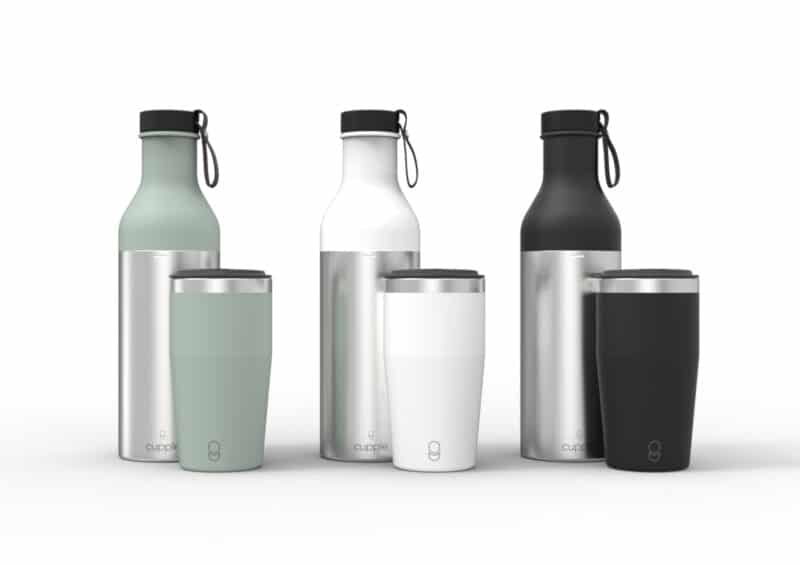 Cupple is a new 525ml water bottle with a twist: twist off the outer sleeve to reveal slender 340ml insulated coffee cup and lid inside ready and waiting for coffee or tea on the go. The Cupple is available in three colourways – Black Pepper, Sea Green and Chalk White – and all components are available to purchase as single items if consumers want to add or replace individual parts. Designed to fit all standard bottle holders, the bottles are non-toxic, BPA-free and made from food grade stainless steel (up to 50% recycled). They come in recycled cardboard packaging and transported by carbon neutral shipping. Cupple is a member of 1% For the Planet and donates 1% of all sales revenue per annum to support the Marine Conservation Society and the Woodland Trust.