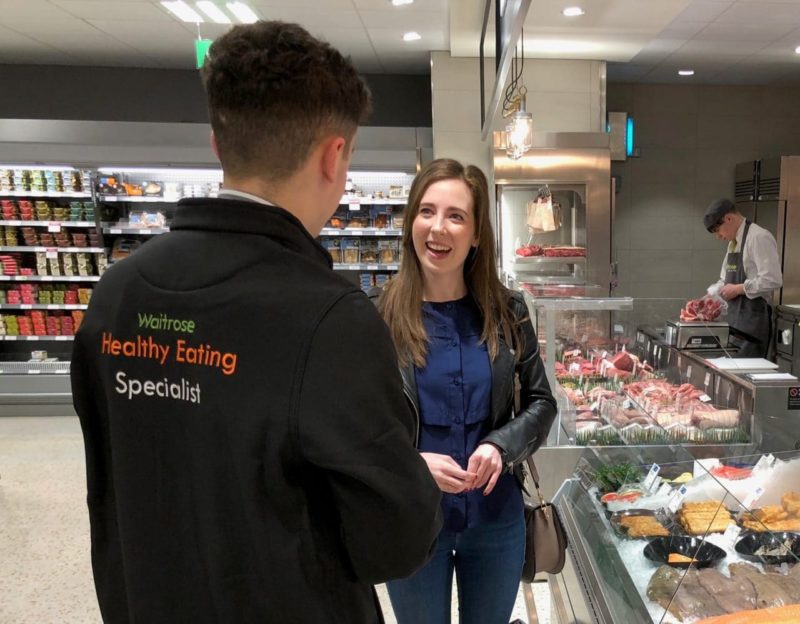 In a bid to help customers make healthier choices, supermarket giant Waitrose is launching a number of new health initiatives.
In May the company will be introducing 11 'healthy eating specialists' who will be on the shop floor to direct customers towards healthier food choices. The store aims to have 100 in place by the end of the year.
Waitrose is also testing its current London-based trial of personal nutrition consultants outside the city for the first time, at its Basingstoke store.
In addition, a new in-store magazine, edited by health and fitness journalist Peta Bee, is launching this month. Waitrose Health is designed to appeal both to healthy eaters looking for new ideas as well as customers aspiring to a healthier lifestyle.
The supermarket has put its new Good Health mark on over 1,600 lines to make it easier for customers to make healthier choices and is introducing its Beautifully Simple Campaign, which uses a series of recipes to inspire customers to cook everyday meals with a small number of fresh ingredients.
Waitrose will also be offering more health information to customers through its publications and online, with advice and classes from experts including celebrity yoga instructor Shona Vertue and former Olympian and sports scientist Professor Greg Whyte.
Commenting on the new initiatives, Moira Howie, nutrition & health manager, Waitrose, said: "Many shoppers have the best intentions to be healthier but busy lives get in the way. We know that small steps, top tips and nuggets of good advice can help them get started and importantly stay on track. Research shows that changes do not have to be radical to have a positive effect and can have a lasting impact on health."