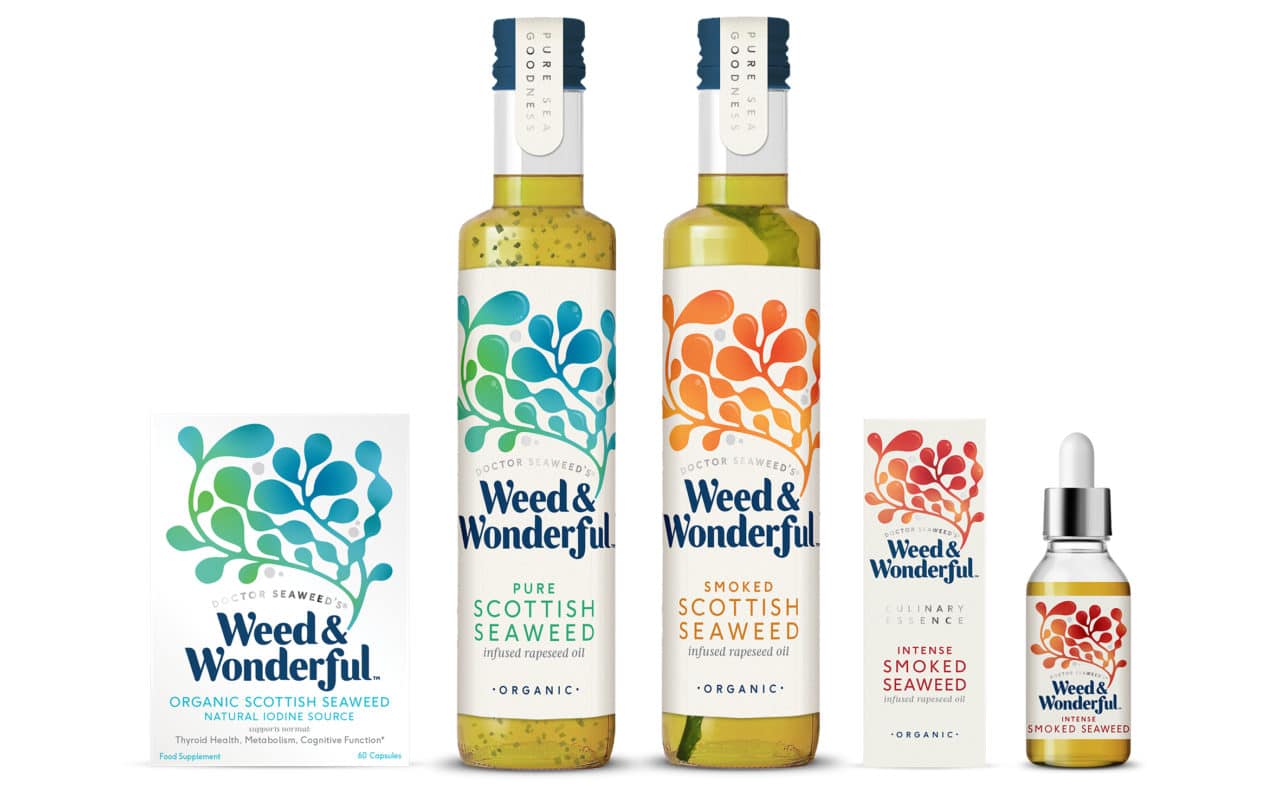 In a bid to promote the beneficial properties of seaweed, Doctor Seaweed (Dr Craig Rose) has introduced his four-strong Weed & Wonderful range.
Organic Scottish Seaweed Capsules are designed to promote wellbeing through organic Hebridean ascophyllum seaweed powder – a naturally rich source of iodine.
Pure Scottish Seaweed Infused Oil combines rapeseed oil with organic seaweed and can be drizzled over salads, vegetables or used in a stir fry to impart the umami flavours of the sea.
Smoked Seaweed Infused Oil is rapeseed oil infused with naturally oak smoked organic seaweed to boost the flavour of grilled fish, vegetables, egg dishes or dips with a mild smokiness.
Intense Smoked Seaweed Oil is created for chefs and at-home gourmands, says the brand, and provides an intensely smoky and umami flavour. It can be added in the final stages of cooking or drizzled over a finished dish.
Weed & Wonderful's organic seaweed is sustainably wild harvested in the Scottish sea lochs around the Outer Hebrides. It is carefully dried and milled, with nothing added or taken away, and each batch is DNA authenticated, ensuring full traceability.
Marine biologist and wild seaweed harvester Rose comments: "Seaweed has a vital role in the food chain and I believe can offer many sustainable solutions to help improve our lives and wellbeing. A growing number of consumers are aware that seaweed is deemed to be a healthy food option – but sadly many people don't know what to do with it yet. I've created a range of creative, consumer-friendly products that demystify seaweed's incredible properties."