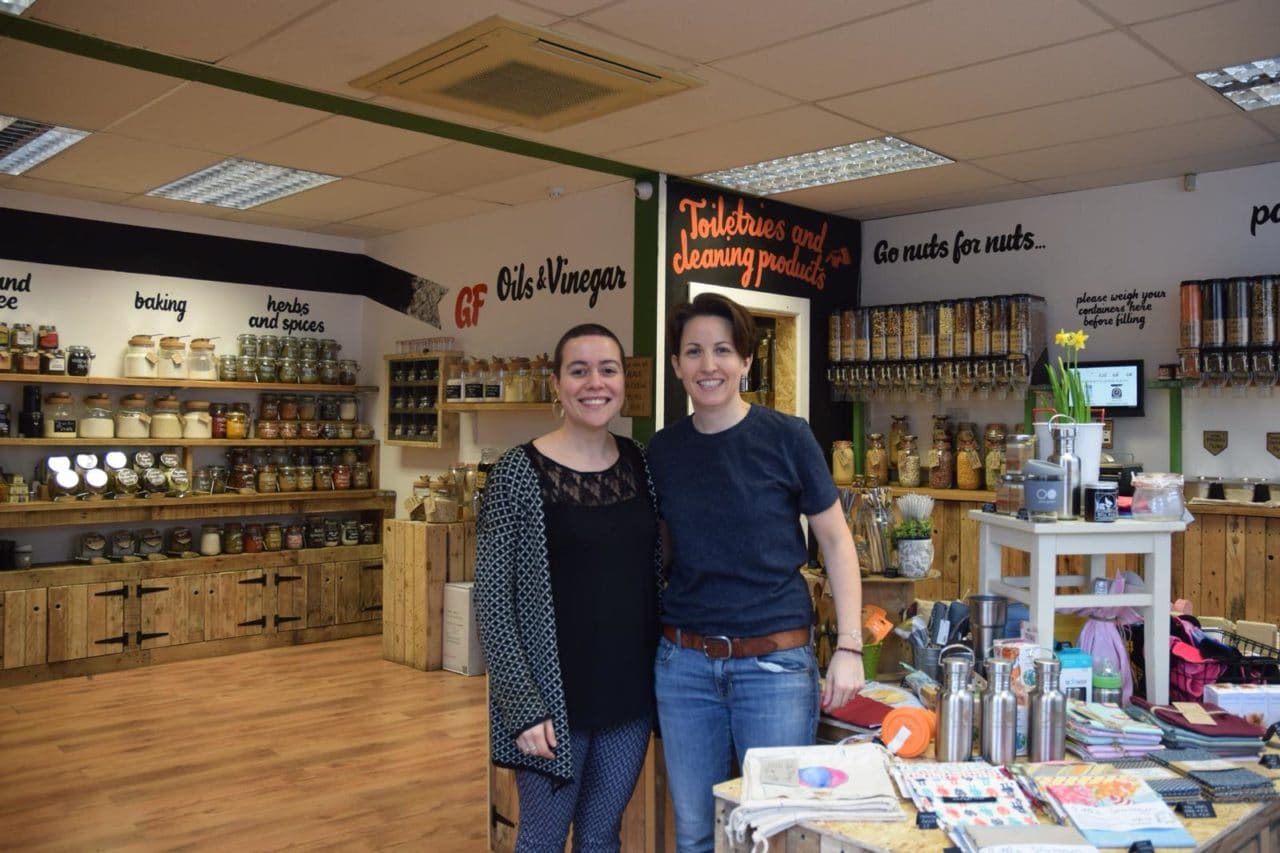 Bristol eco store Zero Green underwent a transformation earlier this month, reopening in time to celebrate its one-year anniversary.
The first year of trading has been 'crazy, brilliant and exhausting', according to Stacey Fordham who co-owns the zero waste store with Lidia Rueda Losada. "We have been overwhelmed by how many people are on this journey to reduce their waste and how passionate they are. One of the best bits has been the sense of community we now have – we know our customers and their families as well as other local traders. The zero waste community is also incredible and supportive, we all want the same thing so are always willing to help each other out."
With regard to the refurbishment, it was initially planned as a small change simply to attain more storage space, but it turned into a bigger undertaking. "The shop is more open now and we the corridor we had for storage is now part of the shop floor, we have also added loads of new, vibrant signage, and have refined the look and pricing, etc, to make it easier for people to shop," explains Fordham.
"We wanted to future-proof the shop and give ourselves options over the next couple of years to continue to grow and add new lines. It was also important to stop and appreciate the last year and use everything we have learned in the new look but not move away too much from what we and our customers love about the shop."
The store now has a 'naughty but nice' wall with all the sweet and savoury snacks in one place, and the corridor houses all the cleaning and health and beauty products. Fordham and Rueda Losada have also invested in a peanut butter machine and a nut milk machine to provide freshly ground nut butters and milks.
One of the best bits has been the sense of community we now have – we know our customers and their families as well as other local traders. The zero waste community is also incredible and supportive, we all want the same thing so are always willing to help each other out
Zero Green has introduced around 40 new lines, changed many lines to organic and lowered over 60 prices. "Most new lines are from customer requests; things we originally didn't have room for, couldn't afford or couldn't source in bulk. It is so important to listen to our customers and change the shop to what is needed rather than what we want. Without them we wouldn't have had such a great first year."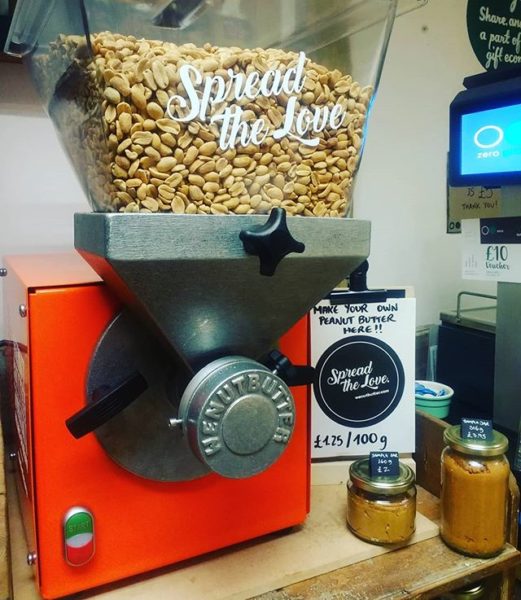 The store reopened for business on Saturday 9 March, so how did the day go? "Amazing! By the time we opened Saturday morning, Lidia and I had worked for over 14 days in a row and had been in the shop 12-16 hours a day for the week we were closed, so to open the doors and see everyone so happy with what we had done made it all worth while," says Fordham. "I think some people were worried we were going to change what they loved about the shop, but the overwhelming response has been that they just love it more now!"