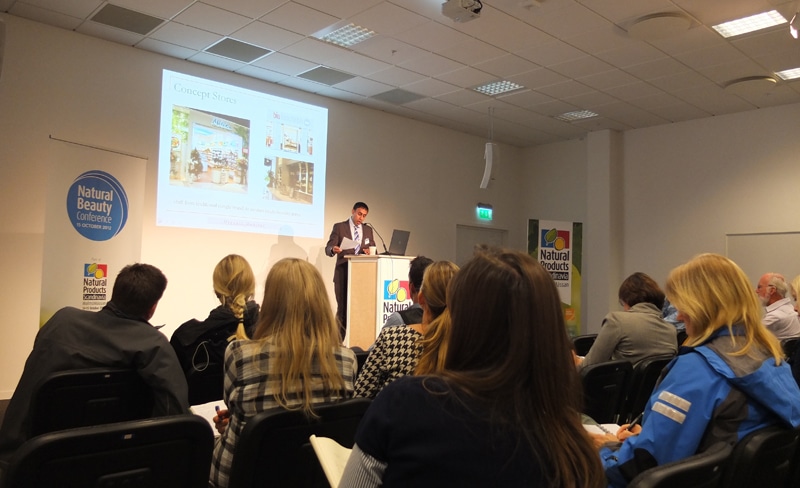 Leading natural beauty brands are taking their products worldwide in search of future growth, writes Amarjit Sahota, president of Organic Monitor. But where are the biggest business opportunities to be found?
Slowing growth rates in the UK natural beauty market mean that home grown companies are now looking at new ways to grow their business. At Organic Monitor, we've seen that many UK brands are expanding international sales because of the poor domestic retail environment and rising competitive stakes at home.
American dreams and Eastern promise
Our research reveals that almost all major natural beauty brands now have a presence outside the UK market. While most have focused on neighbouring European countries, some have expanded further afield into the Middle East and Asia.
For example – Neal's Yard Remedies, the leading UK natural and organic beauty company, is expanding on three fronts: the Middle East, Japan and the US. So far it operates 15 concept stores in Japan, UAE and Oman. Meanwhile, in the US, it has appointed over 500 consultants to undertake network marketing.
Nude, which was recently acquired by the luxury group LVMH, is also targeting the US market while The Organic Pharmacy has opened a concept store in Beverly Hills and Bulldog is expanding distribution in Whole Foods Market stores.
Nordic naturals
Taking a brand internationally can be difficult – so we often advise new exports to dip their toe in neighbouring countries first. Apart from Ireland, Scandinavia offers good opportunities. This is because Denmark, Sweden and Norway have few domestic brands, and are almost entirely reliant on imported natural beauty products.
With no language barrier and a similar culture to the UK, Scandinavia is often considered a good initiation for the first time exporter. And as established brands have found, it also offers ample rewards for the more experienced.
Source: The Nordic Market for Natural & Organic Beauty Products
About Organic Monitor
Organic Monitor (www.organicmonitor.com) is a specialist research, consulting & training company that focuses on the global organic & related product industries. Our business services include market research publications, business & technical consulting, summits, seminars & workshops. In 2011, we are celebrating 10 years of encouraging sustainable development.