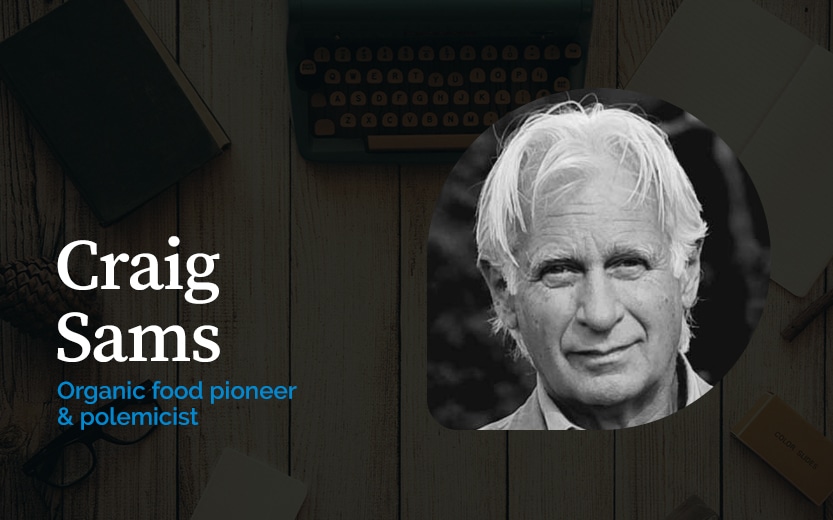 The ancient Mayan civilisation collapsed over a thousand years ago, but its people lived on and are now part of a new 'civilisation' – of how business is done, writes Craig Sams

I first visited Belize in 1987 to film the Deer Dance of the Maya because it was, according to the Maya Calendar, the 'Harmonic Convergence' – the August 17 alignment of the planets that was the lead-in to the 2012 excitement that various overexcited doomsayers are saying is 'the end of the world.'  In fact, the Maya Calendar is clear, there is a paradigm shift taking place.  We come to the end of a 5200-year Great Cycle of History on December 21st 2012, but the assumption is that we will move to a higher spiritual dimension.  It will signal the end of the old world of greed and exploitation and herald the onset of a new age of connectedness and shared mutual interest.   At least that's what we thought when we went to Belize in 1987 while simultaneously 'sun dancers' stood on Glastonbury Tor holding hands, with similar events at other sacred spots like Chaco Canyon, Machu Picchu and Stonehenge.  Shirley MacLaine, Timothy Leary and John Denver were all participating.
While I was in Belize I met some cocoa growers and the first little seeds of an idea started to germinate in some fertile corner of my skull.  4 years later we had launched Green & Black's.   We had some pretty clear objectives from day one:
– we'd pay a fair price to encourage increased production and farmer income;
– the cocoa beans would be organic and sustainably produced;
– no exploitation of children and respect for women's rights;
– no exposure to toxic pesticides or fungicides
– the environment would be protected and ecosystems kept intact.
In 1993 we pumped $20,000 cash into underpinning the producer cooperatives that would make it happen.
Green & Black's had these principles embedded in its DNA from birth.  We won the Ethical Consumer Award, the Worldaware award and became the first Fairtrade marked product.  Sure, it tasted good, so we won awards for that, but the big prize was that we proved it was possible to do good and do well without compromise.  Now this sort of thinking isn't just commonplace, it's what conscientious customers expect.  But what about Big Business?
When Cadbury's took over the Green & Black's in 2005 the hooting and hollering reached a crescendo.  Everybody expected them to drop organic, drop Fairtrade and turn Green & Black's into a high-class variant of Dairy Milk.  In fact they helped the Maya growers in Belize recover from the terrible damage from Hurricane Iris and at the same time they learned a great deal about how cacao can be grown without chemicals and by small farmers rather than on plantations.   In 2008 Cadbury announced their Cocoa Partnership, a £45 million fund to help improve living conditions among farmers in Ghana and to help improve declining yields.  And they took Dairy Milk Fairtrade.
Then Kraft took over Cadbury.  More weeping and wailing and gnashing of teeth. More angry emails in my inbox.
Recently Kraft, amoeba-like, divided and the new chocolate entity is called Mondelez International.  At the International Cocoa Organisation conference last month in Abidjan, Ivory Coast, Tim Cofer, CEO of Mondelez announced an upgrade to the £45 million Cadbury Cocoa Partnership.  It's now a $400 million "Cocoa Life" programme, working with UNDP, WWF and Anti-Slavery International to improve the lives of cocoa farmers.  It has 4 main targets
Help farmers improve yields and increase incomes
Create positive communities and promote gender equality
Eliminate child labour by attacking its root causes
Protect the environment so that cocoa farming is viable for future generations
Sounds familiar?   It's uncannily similar to the founding principles of Green & Black's.  OK, it's 20,000 times as much money as we invested, but we're talking a major initiative to transform the lives of a million cocoa growers and ensure that the next generation would rather grow cacao than go and drive taxicabs in Accra or Abidjan.
The cynic in me says this is naked self-interest.  The average age of a cocoa farmer is 60 and you can't make chocolate (or money) without cocoa beans.  But it's kinda nice that it is happening in 2012, when the Maya calendar says we are going to embark on a new, more spiritually enlightened age of connectedness and shared mutual interest in each other's well-being.
---
By Craig Sams
Organic food pioneer and polemicist
Craig Sams is Britain's best known natural food pioneer. He is the founder of Green & Blacks, a former Soil Association chairman and the author of The Little Food Book.