Duncan Hill, managing director of HL POS Centre, provides his insights into getting the most out of merchandising display units, explaining how retailers can reduce food and packaging waste by adopting a few simple changes.
A well-presented store with stock neatly arranged, and price and product details clearly visible, is essential to achieve customer loyalty and drive sales. The store environment in general, particularly how easy it is to shop, is no less important than having a carefully curated range that is appealingly priced.
Merchandising and display solutions, from cross-merchandising units and overhead signage to digital screens, shelf management systems and shelf lighting, play a vital role in making a store stand out from its competitors and achieving those all-important sales. In addition, today's solutions – designed to make displays self-managing – control labour costs by reducing the amount of time staff need to spend keeping fixtures looking good.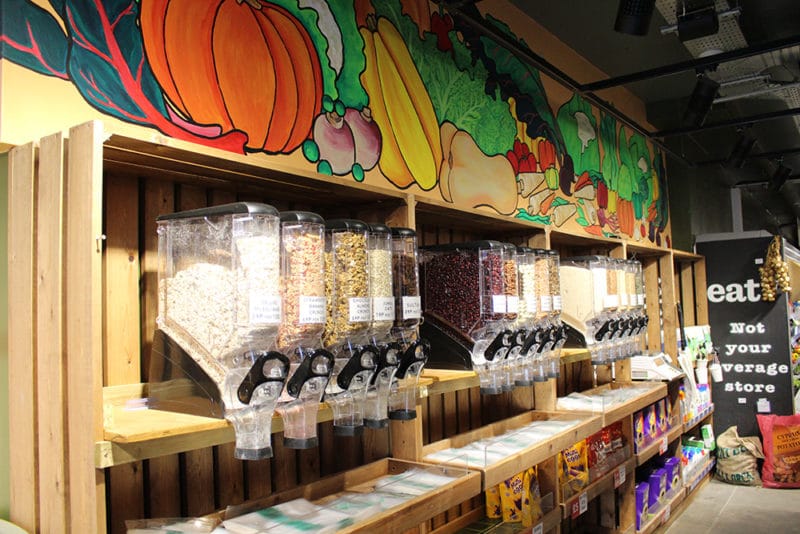 Finally, modern merchandising systems can ensure that as well as selling more stock, stores contribute to a reduction in waste. For example, glass bottles can be held firmly in place preventing breakages, and perishable products are fed to the shelf edge rather than getting lost at the back of deep shelves. Depending on the merchandising system a store chooses, it can also reduce plastic packaging waste.
With shoppers becoming more aware of environmental issues and the negative impact of plastic waste frequently hitting the headlines, bulk bins offer an alternative for environmentally conscious retailers and their customers who are keen to be part of the solution to the problem. Recyclable paper or cardboard packaging can be provided by the store for shoppers to dispense product into, or they can bring their own containers from home, simply weighing them before and after filling
We are seeing smaller, independent stores leading the way in terms of taking advantage of the environmental benefits bulk bins offer
And bulk bins do not just reduce plastic packaging waste – as shoppers can buy the exact amount of product they need food waste is limited too. At the moment retailers and shoppers are the biggest source of waste, with pre-packaged goods often meaning that too much is bought so surplus product is thrown away along with the packaging.
Our own range of bulk bins offers retailers an ecological method of merchandising everything from nuts, seeds, pulses, herbs, beans, pasta, rice and grains to confectionery, cereals and muesli, coffee and tea, dry pet food and even dry goods such as bakery ingredients.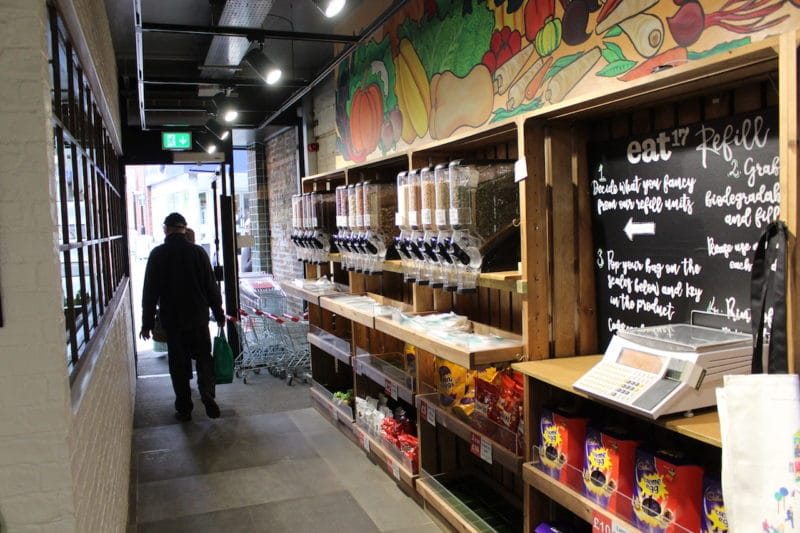 At the moment we are seeing smaller, independent stores leading the way in terms of taking advantage of the environmental benefits bulk bins offer, with some stores using the solution to merchandise their whole range. One such shop is Natural Weigh, the first  zero-waste store in Wales, based in Crickhowell, Powys. Owners Chloe and Robin opened Natural Weigh – which sells organic, additive-free food – to help consumers reduce the amount of plastic waste generated and discarded in the natural environment. They use a combination of gravity and scoop bins in the store to provide their customers with the best way to dispense and purchase products.